There are some Insanely awesome finance podcasts out there, and here are some of what I think are the best finance podcasts in Australia and from all over the world. I would recommend you check out them all. Let me know if you have any favorites so I can check them out, and if they are good enough they will make the cut to go here!
Captain FI Financial Independence Podcast
Shameless plug hey! The CaptainFI podcast has now been running for over a year, with monthly updates from some of the best and brightest in personal finance, as well as those who have reached or are on their way to Financial Independence! Check it out right here on this blog, spotify, or any good streaming service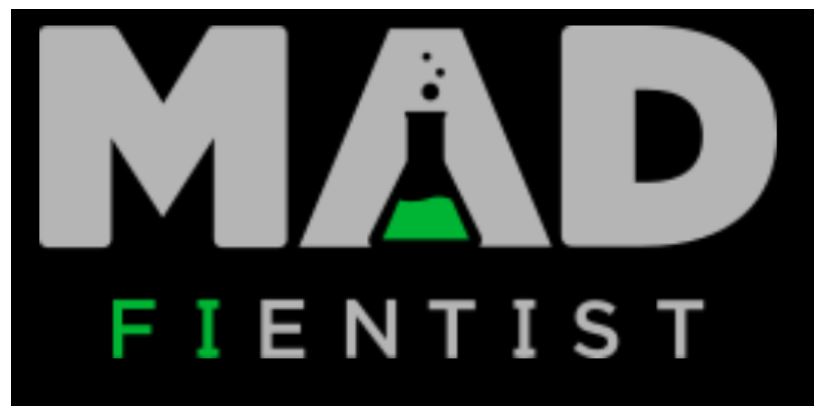 The Mad FIentist, or Mad 'Financial Independence' Scientist was launched in 2012 by American blogger and software engineer Brandon. The Mad FIentist details Brandon's journey to financial independence through investing in ETFs. Brandon AKA the Mad FIentist was able to retire from workforce in 2016 age 34.
His blog the Mad FIentist provides an amazing inspiration and a load of free practical tools such as calculators, portfolio managers and travel hacking comparison tools. He also offers as a wealth of free research on topics spanning investing, tax minimisation, as well as the general psychology of investing and FIRE specifically. He opens up and is very raw and genuine about his own experiences chasing FIRE, especially talking about his own mental head-space and I think he should be commended and respected for that.
I love reading his blogs but some of his best work are the podcasts. These are pretty long, and packed full of great information. I love re-listening to the podcasts whilst driving, and I've picked up a load of useful lessons and strategies from him, sometimes on the third or fourth listen.

The Aussie Firebug is hands down my all time favourite of the FIRE and financial independence blogs. The Aussie Firebug was started by Australian software engineer Matt in 2015 in which he blogged about his pathway to financial independence.
The Aussie Firebug was one of the first bloggers I really got on board with, and helped me to discover FIRE from an Australian perspective. Whilst a lot of bloggers present great information and reasoning, The Aussie Firebug goes that one step further and gives you detailed information (including YouTube tutorials) about the actual steps you need to take to pursue FIRE, i.e. how to start a brokerage account, how to invest in shares, how to fill out a tax treaty form etc.
The Aussie Firebug started his investing journey with a foray into property investment, and (just like Strong Money Australia) has since refocused his efforts into index funds through ETFs and LICs in a manner similar to Mr Money Moustache and the Mad FIentist.
His website aussiefirebug.com is a great wealth of resources and features informative and entertaining podcast interviews. The Aussie fire bug also provides useful step by step guides which really resonated with me, as we have come to a number of independent conclusions and use many of the same products.
AFB has a strong community engagement and also runs dedicated 'Ask Firebug Friday' blogs where he interacts directly with his followers. His blogs are fun to read and its clear that the Aussie Firebug has a great sense of humour, is hard working and is just generally pretty down to earth Aussie. His style of writing clearly resonates with younger Australians
Fire and Chill
Pat Recently teamed up with Dave from Strong Money Australia to produce the Fire and Chill Podcast, which is a great regular podcast which tackles some of the big issues people face on their journey to Financial Independence.
My Millennial Money
Glen hosts the MMM podcast, sponsored by Sun Super and run under the Life Sherpas Financial Licence, this is a great listen packed full of useful information when it comes to managing your money. MMM targets a millenial audience.
Shes on the Money
Hosted by Financial Advisor Victoria Devine from Zella personal finance, SOTM has a huge following as it empowers particularly young women with their money. SOTM is not just for girls though, although its main target audience is 20-25 year old females.
The Buyers Bible – Amy Lunardi
The buyers Bible is awesome and features loads of great information about property investing, especially for first home buyers. I like how Amy breaks down complex topics into information easily digestible for beginners, and manages to convert some of the technical language her expert guests use into easily understandable terms.
Conclusion
These are the finance podcasts which I am listening to at the moment, which I have found really useful and I have learned a heap from. If you know of any great poddies let me know so I can tune in!
Captain FI is a Retired Pilot who lives in Adelaide, South Australia. He is passionate about Financial Independence and writes about Personal Finance and his journey to reach FI at 29, allowing him to retire at 30.