Bob Andersen property mastermind review from a newbie property developer
Investing in real estate can be a highly profitable venture, but it requires a solid understanding of the market, strategic decision-making, and a reliable network of professionals. Bob Anderson's Property Mastermind Training Course promises to equip aspiring real estate investors with the tools and knowledge necessary to navigate the dynamic world of property development and real estate investing successfully – but is it too good to be true?

In this review, we'll explore the key components of the course, its effectiveness, what my business partner and I thought of the course and our experience developing property using this system, and finally, whether it lives up to its claims.
"Throughout his career, Bob has been involved in over $1.3 billion worth of property development projects that include commercial buildings, apartments, high-rise buildings, retirement complexes, land sub-divisions, townhouses, and student accommodation. In addition to having personally developed 2822 properties, in the last decade he's also thrown his hat into the ring to teach over 2,500 budding developers how to do the same."

Bob Andersen, Property Mastermind
The Good
Taught by Veteran developer Bob Andersen with 38 years of experience over 2882 projects, totaling over AUD $1.3 Billion (yes, Billion with a B)
Property development framework and repeatable step-by-step guides
Distance learning syllabus – can complete at own pace and access to course content is grandfathered
Access to a trusted network of property professionals to establish your team
Ability to network with other property developers and find deals
Advance your property investing skills (not just developing)
Developing can result in acquiring properties several hundred thousand below market valuation ("Sweat Equity")
Over 3,000 graduates of the property Mastermind
Choice of streaming and download videos to watch later
The Bad
There's a cost investment – both for the course as well as a big cost investment in financing a project (unless you can use Other Peoples' Money)
Requires a serious commitment. Learning and implementing these skills is not passive, despite what anyone might say – even Bob! (sorry Bob!)
There is no guarantee of success, and property development is a high risk activity
Forum is hosted on Facebook, rather than on their site directly (an issue if you wanted to stay anonymous on social media or don't have social media accounts)
I found developing very stressful, even with an experienced JV partner.
Verdict: Bob and Hilary from the Property Mastermind are legit, and their Australian property development course does work – however, it is no guarantee of success. Property development is not passive – it is a High risk, High reward, Somewhat stressful activity that when executed well can significantly advance you toward financial independence.
This website is reader-supported, which means we may be paid when you visit links to partner or featured sites, or by advertising on the site. For more information please read my Privacy Policy, Terms of Use, and Financial Disclaimer.
The first step in assessing any training program is evaluating the instructor's credentials.
Bob Andersen
Bob Anderson is a highly respected figure in the real estate industry, with nearly 4 decades of experience as a successful real estate investor, mentor, and author. His reputation adds credibility to the course and suggests that learners can expect valuable insights from an expert who has "walked the talk."
"When I started developing property in the 1980's there was no education available anywhere on the subject. I learned by trial and error and paid my price in lost time and money – but I got there. I did the hard yards so those I teach don't have to."

Bob Andersen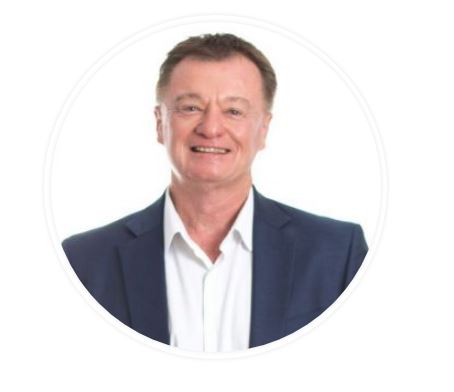 Bob Andersen famously has personally completed over AUD $1.3 Billion worth of property development projects – and whilst that number sounds mind-boggling at first, its worth remembering that Bob has been involved with many developments over his 38 years in the industry (seeing 6 property 'boom and bust' cycles), including large commercial real estate developments in the tens and hundreds of millions. When you break this down over his 2822 developments, this is an average of 80 projects per year with an average development valuation of $450,000. His latest project is a 99 house country club-style retirement village on a greg normal designed gold course, one of many current projects which combined totals over (AUD) $60M equity.
Bob Andersen is the author of the book "Residential Real Estate Development: A Practical Guide for Beginners to Experts" and has also contributed to many other books including 'Secrets of Property Millionaires Exposed' and 'The New Way to Make Money in Property – Fast'.
Bob has been a regular contributor to different publications such as Your Property Investment Magazine, the Australian Property Investor Magazine, Money Magazine, and Success Magazine. He has also appeared on media interviews to talk about his experience as a property developer on Sky News, Fox News, 4BC Radio and ABC Radio.
Hilary Saxon
Hilary Saxton is an experienced Mindset and Performance Coach with a specialty in Property. Hilary is a property developer in her own right having done over twenty projects, predominantly in New Zealand and more recently in Australia. At the time of writing, she is involved in four projects in four states.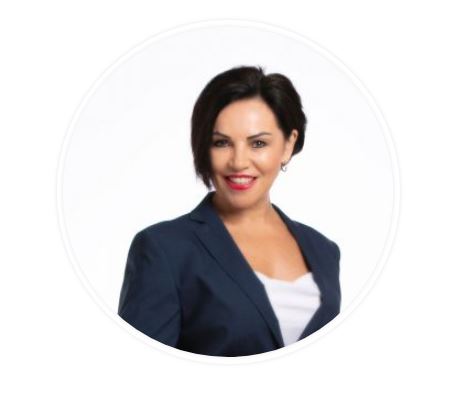 She has personally launched six businesses, has a diploma in HR and marketing, is a certified Life and Business Coach, Disc Practitioner, Teacher, Personal Trainer, Nutritionist, Pilates Teacher and Teacher Trainer.
Property Mastermind Podcast
Hilary Saxon hosts the Property Mastermind Podcast with over 100 published episodes which you can stream on any good podcasting service – such as here on Apple Podcasts, or you can actually stream it from their website.

Free Property Development Training and Videos
Bob and Hilary provide some basic free training covering information on property development which you can access through their website if you are interested. They also have hundreds of videos on their YouTube channel which is worth checking out here.
They also have a large blog where they post educational articles on property investing and property development.
Introduction to Bob Andersen's Property Mastermind course – The Property Mastermind Bundle
Bob Anderson is a name that resonates strongly within the real estate community. With a wealth of experience over 35 years as a successful investor, developer, and industry expert, he has carved a path of excellence in the competitive world of real estate investment and development. In the last decade he has begun teaching developers, with over 2500 graduates of his courses.
The Property Mastermind online course is Bob's property development course to teach people to start investing in Australian property development.
"Property Mastermind empowers individuals to navigate the complex world of property development with confidence. Through a curated blend of expert guidance, cutting-edge resources, and a vibrant community, Property Mastermind offers comprehensive programs for aspiring and seasoned developers."

Bob Andersen
From first getting started understanding real estate fundamentals and how property investment strategies work, through to building a solid network, finding a deal and conducting a feasibility study, construction all the way through to successful marketing and settlement (and all the steps in between!) Bob Andersen's property mastermind course covers all the essential aspects needed to succeed in the dynamic world of property investment.
"Where else can you make hundreds of thousands of dollars, or even millions, from the comfort of your own home, using nothing more than a phone and laptop by putting into practice the system I teach? And it doesn't matter about your age, education, gender, ethnic background or even if you have money. The answer is property development. And you can start small, and you can start today"

Bob Andersen
Topics covered in the property development course include;
Real Estate Fundamentals
A solid understanding of real estate basics, market trends, and property valuation is essential. Anderson's course reportedly delves into these foundational aspects, which are crucial for building a strong investment strategy.
Investment Strategies
Different properties require distinct investment strategies. Whether it's buy-to-let, fix-and-flip, or commercial real estate, the course aims to guide participants in identifying the most suitable approach for their goals from the 5 main strategies used to develop properties.
Financial Analysis
Analyzing the financial aspects of an investment is paramount. The course reportedly provides tools and techniques for assessing deals, calculating return on investment (ROI), and understanding risks associated with different property types. Included are the financials of 22 real life case studies of projects where you see how everything fits together
Checklists, guides and standard operating proceedures
Receive a suite of checklists, flowcharts, example documents and templates to help reinforce the lessons and ensure you don't miss a step
Networking and Partnerships
Bob Anderson emphasizes the importance of building a reliable network of industry professionals who are genuine, and are trusted knowledge source. He believes these should be picked based on evidence, results and details – not just someone who you hear about online or from advertisements.
The course guides learners on how to find and collaborate with real estate agents, lenders, contractors, and other essential contacts, as well as provide insights from 10 hand-picked property development experts.
Legal and Regulatory Aspects
Real estate investment involves various legal and regulatory considerations. The course likely covers essential legal knowledge to help investors avoid pitfalls and stay compliant.
The Property Mastermind Bundle Delivery Method
The delivery method plays a vital role in determining the effectiveness of any training course. Bob Anderson's Property Mastermind Development Course offers a combination of the following methods of delivery and learning experiences:
Property Mastermind Online Video Modules
Pre-recorded video lectures allow participants to learn at their own pace across 12 subject areas and 36 in-depth videos:
Getting started
Property Development Process
Property Development Team
Creative Strategies Introduction
Expert Interview – Accountant
Finding a site
Finding a Site
Market Research
Initial Due Diligence
Purchasing a site
Purchasing a site
Creative Strategies – Call options
Expert Interview – Lawyer
Financial Feasibility
Advanced Due Diligence
Financial Feasibility
Financial Feasibility Calculator
Development Permits
Development Permit
Creative Strategies – DA Uplift
Expert Interview – Town planner
Building Permits
Building Permit
Expert Interview – Architect
Expert Interview – Surveyor
Development Finance
Development Finance and banks
Creative Strategies – JV with Money Partner
Expert Interview – Finance Broker
Valuations
Valuations
Expert Interview – Commercial Valuer
Creative Strategies – JV with Land owner
Builder & Tender
Building Tender & Selection
Expert Interview – Builder
Construction Contracts
Construction
Demolition or Relocation
Construction management
Expert interview- Quantity surveyor
Marketing
Marketing
Creative Strategies – Vendor Finance
Expert Interview – Marketer
Settlement
Settlement
Risk Management
Property Mastermind Live Webinars and Q&A sessions
Interactive sessions where participants can engage with the instructor, ask questions, and gain valuable insights from real-time discussions. There are regular opportunities for learners to seek clarification on course materials or address any challenges they may face.
Case Studies and completed development projects
Real-life case studies illustrating successful investment scenarios, showcasing the practical application of the course content. See 22 real-life case studies of projects and learn how everything fits together to make a successful project.
Property Mastermind Private Facebook group
The Property Mastermind course comes with access to a private facebook group for networking within the community, asking and answering questions, as well as keeping up to date with any updates or changes to the property development landscape.
Property Mastermind One-on-One personal property development mentoring
Bob Andersen and Hilary Saxon provide one on one personal mentoring for property development projects for their advanced students. As Bob puts it;
"Do you want to fast track your property development journey, knock years off your learning curve, and have the security of a massive safety net? Imagine the confidence of working daily beside a veteran with 35+ years over $1 billion of projects."

Bob Andersen
Property Mastermind Development Workshops
Bob and Hillary run Property Development workshops as both a live-in-person event in the Gold Coast, as well as an online virtual event each year. The online virtual workshop is run in May, and the Gold Coast workshop is held in November. By purchasing tickets to the bundle (online course) you also get access to the online workshop, and tickets to attend the live in person event later in the year.
The Property Development Workshop offers all of the lessons offered in the online course, with the added bonus of hearing from a combination of Australia's leading property development educators and opportunities to network with property developers from all over Australia.
Bob puts it out that you can bring any deals you are currently investigating to be critiques by himself personally, as well as participate in broader discussions about current property deals – dissecting the deals and deciding whether to bin them or progress with further due dilligence.
I haven't personally attended a property development workshop yet, however I am planning to in the future.
The Property Accelerator membership
In addition to the self-paced course included in the Property Mastermind (the Bundle) described above, Bob has recently launched a small number of short guided courses (which take place over 6 to 12 months) within the Property Accelerator membership program. Modules are released each month, and currently four membership courses are available within the property accelerator (with more to be released in the future).
In general, the property accelerator is a lower-cost alternative to the self-paced Property Mastermind course, where information is presented in more manageable 'chunks' as each module is released monthly and there is a set rate of progression for the cohort.
The Property Accelerator hosts a fortnightly live Q&A with Bob and Hillary, which is great for when you start developing and invariably get stuck on something and you would like an answer straight from the hosts (however you should also post your questions in the facebook group, too – which you still get access to!)
The Property Accelerator course 1: Getting Started in Property Development
This is like a condensed version of the Property Mastermind online bundle.
Due diligence: How to avoid the pitfalls that get people into trouble.
Financial feasibility: Get the numbers correct so you choose the right projects.
Finance options: Learn about the different ways of financing your projects, including creative financing such as Joint Ventures, Call options, Vendor Finance and Stock Back.
Approvals: Know what your council will and will not allow you to do.
Construction: How to find the right builder and have a good experience.
Marketing: How to choose the right agent for buying and selling.
Settling the site: Know your responsibilities at the end of your development.
No Money Down Deals: The most popular strategy – a Joint Venture with an Equity Partner
The Property Accelerator course 2: Renovations 101
Renovations 101 is designed to guide you through the major steps of property renovations without overwhelming you. This course is divided into six modules. This is a useful strategy worth considering, since renovations are generally speaking, a lower-cost, lower-risk form of property development as opposed to something like subdivisions or knock down rebuilds. Covered in Renovations 101 is;
Renovations: Learn why renovations are valuable and choose the best strategy for your circumstances.
Planning: Differentiate between cosmetic and structural renovations, and understand legal and planning requirements and how to obtain approvals from councils.
Inspections and analysis: Become a local expert by learning to master property inspections and accurate financial analysis.
Financing and Structuring: Learn about finance and how to form the right structure, including exploring Joint Ventures
Project Management: How to manage your renovation schedule, budget, and contractors effectively in order to make deadlines and prevent cost blow outs to protect your margins.
Sell or Keep: Understand taxation and make informed decisions about holding or selling on completion.
The Property Accelerator course 3: Performance & Mindset Coaching
With 20+ years of coaching experience, Hilary Saxon specialises in enhancing performance and mindset. Modules within the Performance and Mindset coaching include;
Boosting self confidence
Understanding success traits
Intentional goal setting
Taking decisive action
Mastery of mindset
Expanding your comfort zone
This course is similar to the PRAAVA mindset course run by Liz Raad from the eBusiness Institute for their champions members.
The Property Accelerator course 4: Small Subdivisions
Small subdivisions are a popular and quick way to make money and a great way to dip your toe in the water for your first development. For example, when my JV partner and I were stuck at a major stumbling block trying to get DA (after 2 rejections) we seriously just considered a subdividing the land and selling it (without any construction).
The Property Accelerator small subvisision course is a 6 month course where you will learn about different types of small subdivisions and project strategies and overall gain the knowledge and skills needed to succeed in small subdivisions. Topics covered include;
Due diligence and Feasibilities
Finance
Approvals
Construction
Marketing
Titling and settlements
Property Mastermind Effectiveness and Student Reviews
The ultimate measure of any training program's effectiveness lies in the success of its students. While the course's claims and promotional material are promising, it's essential to seek out unbiased student reviews and testimonials. Social media, forums, and review websites can provide valuable insights into the experiences of past learners.
Personally, I felt the course was effective, however I must reiterate that not everyone who takes this course will instantly be a success, you will stumble and have mistakes, and it does take a lot of hard work and perseverance to complete a successful property development.
I recommend checking out forums such as Reddit, Facebook groups and PropertyChat. During my research, I couldn't find any substantial negative reviews of the course, and when I posted in the forums trying to dig a little deeper, the only people that got back to me were ones who had positive things to say
"Bob's property development course helped us to see the possibilities with property development and helped us understand costs associated with building on a challenging site. It gave us confidence in the ability to proceed with builder for this project and how to set ourselves up to become full time property developers."
"The course has been a game changer. I did some small projects prior to the course and while I made a profit, I left lots of money on the table and wanted to learn how to do better. The skills I have learnt has added value to myself and other people that I work with. Plus I'm having fun meeting and working with many interesting people. I'm very grateful – thanks Bob!"
"18 months ago we attended Bob's Development Course knowing absolutely nothing about property development. We were so impressed with the quality of the education that we also signed up for to become one of Bob's Mentoring Students. Within 6 months we were DA approved; within 18 months we are building 5 x two-storey townhouse on a block of land less than 5kms from the CBD, and within 24 months we are looking at a profit of $600K!"
"Property Mastermind mentorship program has not only given us the fundamental technical and systematic knowledge to find and develop a 120 unit storage facility project, the personal contact with the mentors has given us the confidence, guidance and support we needed at critical moments to continue to improve ourselves and ultimately make this project happen. The mentors always made us feel welcome and no question was too big or small to ask. This course has accelerated our progress towards having financial freedom. We highly recommend it to anyone who is serious about becoming a developer."
Property Mastermind Price
Currently, for access to Bob Andersens Property Mastermind online self paced property development course 'The Bundle' costs AUD $3495. This is the same cost for either the online distance classes, or for tickets to the intensive 3 day workshop (online + in person event). Bob Also offers one on one property development mentoring, on an 'on application' basis.
Property Accelerator membership price
The property accelerator membership courses can be trialled for $1 for the first month, and then cost $149 per month thereafter.
Captain FI's experience – Property Mastermind review
I first heard about Bob from my JV partner. From our semi-regular chats about business, finance, and investing, where we both planned out our paths to Financial Independence and 'wargamed' and critiqued each others strategies, it became clear that we were both interested in real estate investing. When we initially talked on the phone about it that night, he made a point of mentioning bobs courses as his knowledge source and provider of a lot of the professional networks he had used previously.
As I recently posted in my wrap-up article for my first property development, my business partner and I recently completed a small development using the process Bob taught us.
Although at times it was a stressful experience for me (because I was a novice developer), my JV partner had successfully completed several property development projects beforehand – a combination of a few renovation 'flips' as well as three 'from scratch' builds. Having an experienced JV partner, plus access to the information and network from Bob Andersen's property mastermind course definitely put my mind at ease.
Probably one of the biggest take-aways for me was that having a set of established procedures and a great network are probably the two most important things in property development. Put simply, you don't know what you don't know, and when you are dealing with potentially millions of dollars the last thing you want to do is to be making it up as you go along. Having a set of Standard Operating procedures (SOPs) or Guidelines is pretty important, as well as knowing who to contact and when – especially when things don't go to plan.
We actually struggled for a long time to even FIND a project, and it was only thanks to the network we had access to through Bob Andersen that we were able to source a development project via a buyers agent (who we paid a finders fee to), as well as other professionals such as our Mortgage Broker, Building Inspectors and Builder (as well as a few other obscure professionals which I didn't know we would need including conveyancers, project managers, surveyers, solicitors and property managers).
Whilst the global pandemic obviously had a profound impact on my first property development (and ultimately delayed us by two years), based on market valuation of $750K (per unit) at the completion of the development, initial invested capital of $130K, a manufactured "stress equity" of $260K, and a mortgage for the remaining balance of $360K, I was able to realise an annualised 32% cash-on-cash return over the four-year long project.
"After I crunched the numbers, it turned out that we ended up slightly outperforming buy-and-hold investors in the area with a +7% annual percentage cash-on-cash return increase (32% rather than the projected buy and hold investment property investors CoC return of 25%), and outperforming buy-and-hold investors in other regional centers (combined) by a +4% annual percentage cash-on-cash return increase (32% rather than 28%). Looking back with a crystal ball – whilst we could have made more money by simply investing in Sydney real estate over this period (even with the 2022 drop of 11%), it would have required a lot more capital for the deposit."

Captain FI's Joint Venture residential property development
Whilst that might sound like good returns from the development – it's worth pointing out that DA rejections, schedule delays, and subsequent cost overruns massively ate into our profit margins. Whilst the pandemic had a significant impact, a large responsibility also falls onto us and our lack of experience as novice property developers. Even though we made a few mistakes, it was very helpful to be able to speak to Bob and Hillary, as well as others in the Property Mastermind network, for advice and mentoring when we got stuck.
At the moment, I am not sure if I am going to pursue any further developments in the near future. My finances post FIRE aren't super conducive to securing finance in my own name, and I am not too keen on using other people's money for developments given the risks involved. I definitely still consider myself a novice developer; however, if I come across the right property deal, then I might make a go of it. For now, I am continuing a different kind of property development- online property!
Property Mastermind Review Conclusion
Bob Anderson's Property Mastermind Training Course can be a good resource for individuals seeking to advance their skills and establish themselves as successful developers or real estate investors. With its comprehensive curriculum, credible instructor, interactive learning experience, and large community, the course holds the potential to provide valuable knowledge, strategies and networks to help navigate the complexities of the real estate market and property development.
However, before you sign up to enroll, it's advisable to thoroughly research the property development course, read reviews from previous participants, and ensure that it aligns with your specific investment goals. Remember that while education is crucial, practical experience and continued learning will be essential in building a successful real estate portfolio.
You will need to apply yourself and it will be challenging. I personally learned that whilst property developments can sound good in theory, in practice there is a lot of work involved, as well as an appreciable level of risk that can be glossed over (something I did not fully appreciate when I undertook my JV partnership). That being said, even with our budget and schedule over runs I still made money and walked away from my first development with an awesome outcome – a high-quality investment property for $260K below market price!
I want to point out that I don't have any affiliation with Bob or Hillary or their course, its just something my JV partner and I used for education and I thought this review was worth sharing. Cheers!
"Formal Education Will Make You a Living, Self-Education Will Make You a Fortune"

Jim Rohn
Want to contact Bob Andersen?
The best way to find Bob and Hillary is probably to head over to their website – propertymastermind.com.au and use the contact form. They have some free training videos you can watch, as well as a long-running podcast called the Property Mastermind Podcast which is hosted by Hillary Saxon. Bob Anderson is also on Linkedin , Facebook and Twitter ,
Further reading about Property Mastermind
I found this review from a previous Property Mastermind student on the Somersoft forums on General investment discussions and resources really helpful so wanted to include it –
I realise this is my first post so take that for what you will…. I would have posted an intro somewhere but I didn't see which forum would be the most appropriate.

Anyway, I attended Bob's 3 day workshop over the past 3 days in Melbourne. My missus and i took turns attending (she went Friday, I went Saturday and Sunday). So my attendance was patchy due to work commitments so it may not do it justice. All the same I'll post my $0.02 worth so folks can make their own call.

If you go to a few of these seminars, property home studies as well as reading a LOT of books (for full disclosure – we own 3 properties with the bank so far, 1 going through a subdivision).

I have not seen Bob's DVDs yet but will. My brother-in-law purchased them and realised he wasn't going to be able to attend but knows my partner and I have started a small subdivision development and could use it, so we went instead.

What we found right away was the Bob was a straight talker and sounded much more genuine, and a straight shooter than some of the more polished trainers/salesmen who deliver these courses (who shall remain nameless). I prefer straight shooters so this appealed to me. He also talked from a lot of anecdotal experiences – which to me at least, reinforced the point he knows what he is talking about. Now the whole 3 days is a relatively soft pitch to buy his $34,995 mentoring program but I will say it is soft (compared to the REALLY hard sales guys out there).

What I found and learned:
– A lot of the people who went also did Dymphna Boholt's program as well
– Most of the people were well into real estate already or development (I exchanged details with a bunch of people who were architects, accountants, developers, finance brokers, etc). Very different crowd to who normally attends the free sessions. I found the networking aspect the most valuable TBH. Very different to the free or cheap seminars folks go to. The people in that room all had money and were serious with building their property portfolios.
– The finance section on day #1 my missus thought was the best (on structures and so forth). We already have structures and she's no newbie to this subject but even she found it value. A lot of the gotchas of property development were discussed, particularly asset protection, GST and capital gains. I read the notes and was impressed. I've got a laundry list of questions for my accountants this week out of it.
– On day #2 I found the feasibility approach the best. Bob had some quick approaches on how to crunch feasibility fast (and loose). Having done Carly Crutchfield's homestudy I felt that this was probably the biggest thing I took away from Bob's course personally. Carly highlights this is the most critical part and says you need to do a lot of them. However if you don't know where to get all the numbers, it just falls apart and you really can't progress. Bob dealt with that on day 3 (see below) but basically shows a way to do a 5min and 2min feasibility.This isn't to substitute a proper feasibility mind you, but for being able to eyeball a potential deal and assess whether it will work, this can save a lot of time if you're reviewing a lot of deals.
– He also discussed the valuations aspect, talking a lot about commercial and residential lending. While I'm aware of commercial lending what I wasn't aware of is how much more in control of the process you are, where as with residential lending you are at the mercy of the banks and their crappy -10%+ valuations. You probably want to avoid residential finance for a development if it's big enough.
– Day #3 I came in about half way through, but the morning was talking about creative strategies. I think that would have been another thing I really wanted to get but Bob highlighted it's all on the DVDs. So I'm going to get them from my brother in law and watch them. That one I am very, very keen to see. The afternoon was more about construction, which the most I got was some of Bob's indicative construction numbers from around Australia. Not that you'd want to take them as gospel but again, for initial feasibility analysis, they'll do the job for now.

Overall, my takeaways gave me confidence that the subdivision I am doing is solid and the progress we're making will work. I think it also highlighted to me the scale of the projects I can probably take on at this stage in building out our portfolio (with the help of a good architect).

We didn't go ahead and buy his mentoring program (for a number of reasons, mostly we are committed to this development for now and it's small enough and relatively hassle free) but I will say if I want to accelerate my portfolio or take on bigger developments then I would probably do it.

I can't compare his DVD's to Carly Crutchfield's because I haven't seen them but having done hers, it will be a tough act to beat. But I will say I am pretty confident with Bob's program.

I would however be very, very keen on speaking with someone who has done his mentoring program, can talk to it's success and provide evidence of the projects they've done and completed. If anyone knows of anyone, please let me know. I would consider doing this BUT not without a few referrals.

Hope this is useful.

J Hardman
Captain FI is a Retired Pilot who lives in Adelaide, South Australia. He is passionate about Financial Independence and writes about Personal Finance and his journey to reach FI at 29, allowing him to retire at 30.