The first stage of raising a child starts with the pregnancy. Well, I guess it starts with something much funner, but it leads to pregnancy. Pregnancy might not be something you think of as being expensive, but it can be incredibly expensive and taxing for some parents.
Tips for planning your pregnancy
Decide on Public or Private healthcare well in advance!

Explore whether your job has a paid maternity or paternity leave policy

Explore the Government paid Maternity and Paternity leave benefits and qualifications, as well as family tax benefits – if you worked at least 330 hours in the previous working year you should be eligible for up to 18 weeks of paid parental leave (split between Mum and Dad).

Review your life insurance and income protection policies – these are likely tied up inside your superannuation

Ensure you have updated your will, and consider establishing a testamentary or discretionary trust in the will.

Nominate a trusted friend or family member as an enduring power of attorney for your affairs

Create a budget to work out just how much you need to spend on baby items, including both one-off and additional ongoing costs.

Practice living on your new budget and set aside any surplus into your emergency fund or sinking fund for one-off items

Consult your GP and get a referral to a fertility specialist for screening. If you need to explore the costs of IVF to successfully fall pregnant, these can be incredibly high and you should be prepared.

All private health insurers and health funds have a 12 month waiting period for child birth

Your child may not be covered on your health insurance policy from birth in case they require hospital care immediately – check your policy

Reproductive services like IVF may not be covered on your private health insurance policy

In Australia, register for the medicare safety net. This means once you have paid a certain threshold of out of pocket medical expenses, you will receive a higher level or rebates from Medicare.
The cost of IVF treatments
Consider that for 1 in 8 parents, IVF is the only way to successfully fall pregnant. IVF treatments can cost upwards of $10,000 per cycle (3 week duration per cycle), and leave you $5,000 out of pocket for your first calendar year cycle after the Medicare rebate, and then you'll have to cover the full cost of additional treatments yourself.
Studies show that on average, each cycle gives you a 20% chance of pregnancy and that 3 full cycles can provide a 40-50% chance of pregnancy. Although the stats here are a bit fuzzy and I am struggling to remember my engineering statistics math lessons
I thought addition of probabilities was P(a or b) = P(a) + P(b) – P(a)*P(b), so the IVF scenario might look something like P(pregnant) = .2 + .2 + .2 – (.2*.2) – (.2*.2) – (.2*.2*.2) = 51.2%. 6 cycles of IVF comes out to something like 90%, however its important to realise this is based on a 20% chance of success each cycle, but this might actually not even be physically possible for all parents due to infertility. Canstar has a great article on IVF.
Travel costs of pregnancy
If you live rurally, like some 7 million Australians, you might not have immediate access to healthcare. This could mean an additional travel costs to your local regional center or capital city associated with pregnancy and childbirth. Its likely driving is your only option, which can cost anywhere between 60c to $3 per kilometre depending on how frugal your driving habits are.
Opportunity cost of pregancy; lost income
Furthermore, it is usually not practical for a pregnant woman to work for most of her pregnancy. As a wanna-be daddy, I want to work hard now to make sure my future wife doesn't have to work, unless she wants to of course. When you consider the lost income and productivity over a 6 month period on the median salary, this cost can be well over $42,000 (without even calculating in the pickles and the ice-cream)!
The cost of miscarriage
Now, I want to bring up a taboo topic. Miscarriage. The stark fact is that statistics show one in four pregnancies result in a tragic miscarriage. Many go unreported due to the stigma and shame women feel. I would suggest the number is much higher than one in four. And no one talks about it.
During one of my relationships, an accidental (and unknown) pregnancy led to a miscarriage which was absolutely heartbreaking. We didn't know until it resulted in excessive bleeding and a trip to the emergency room. It was at 10 weeks.
At the time it was confusing and I didn't know what to feel, but in hindsight I am incredibly saddened and heart-broken for the loss of this amazing opportunity. Miscarriage often causes relationship issues, which it did for us. She doesn't talk to me anymore – probably because it reminds her of what happened.
The cost of miscarriage on your mental and physical health is significant. Apart from the obvious emotional trauma, it can be extremely risky to a woman's health, and financially devastating for some. Whilst miscarriage is more likely early on in a pregnancy, the later it happens the riskier it is to the mothers health.
Because of this, many women die due to excessive bleeding and infections due to miscarriage every year. To further complicate this traumatic event, many hospitals or doctors will only operate in very specific situations due to religious or political beliefs (anti abortion or pro life considerations which I do not want to get into this debate at all).
As a result, miscarriage can often be incredibly risky, and the result of this is significant healthcare costs. This can be as high as $20,000. Even with private health insurance or Medicare in Australia, the average out of pocket expenses associated with a miscarriage can add up to well over $2,000.
Cost of maternity wear
There are also a lot of seemingly minor expenses which add up for pregnant women, such as clothing. Maternity wear is needed since a woman's body changes shape remarkably. On the list might include Maternity jeans (or sometimes called stretchy jeggings), Maternity or Breastfeeding bras, leggings, wrap dresses, comfy tops and flat shoes – which can add up to thousands of dollars depending on your budget.
Miscellaneous costs of pregnancy
Other than clothes, miscellaneous costs can include things like specialist massages, physiotherapy, yoga sessions and birthing classes which can range from $50 to $100 per session and easily add up to over $1000 during the course of a pregnancy.
Summary of the costs of pregnancy
Whilst pregnancy doesn't seem expensive, there are actually a heap of hidden costs. This is at least $1500 in direct costs for a natural pregnancy, increasing to over $55,000 to successfully fall pregnant under IVF (90% confidence), as well as over $40,000 in opportunity costs due to lost income.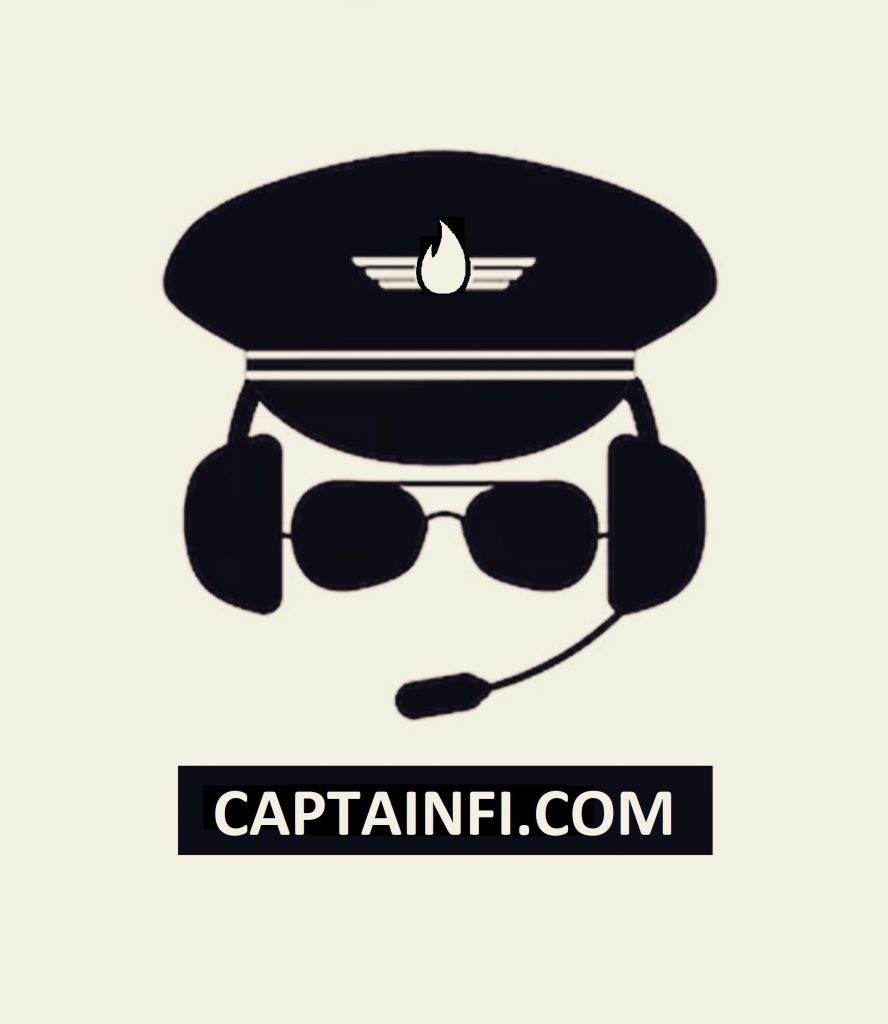 Captain FI is a Retired Pilot who lives in Adelaide, South Australia. He is passionate about Financial Independence and writes about Personal Finance and his journey to reach FI at 29, allowing him to retire at 30.