Ok so you've boosted your income, created a budget and reined in your spending. You've created an emergency fund and now have respectable savings to which you're making a regular contribution. You've done your homework, listened to Warren Buffet, maybe even read The Barefoot Investor or Dave Ramsay's Total Money Makeover and you know investing is the only way to create long term passive wealth and reach FI.
But you still aren't quite sure how to do it, or if you should be investing. If you're still sitting on the fence – just do it! Invest $500 or $1,000 and see how it goes. Treat the money like it's gone. I guarantee you'll be just as pleasantly surprised as I was when I did it.
Hopefully by now you're probably chomping at the bit to invest in low cost ETFs (Exchange traded funds) and LICs (Listed investment companies) and receive a steady stream of passive dividends from the stock. You have probably read something about needing a brokerage account to invest. Yes this is necessary to invest, and I will try to explain this through the lens of one of my favourite shows…
Mutual funds vs Shares
It is possible to be investing in the share market without actually owning shares, and this is through the vehicle of mutual funds. Mutual funds are products sold by investment firms and banks, where their institution essentially manages your money for you, for a hefty fee. You also risk losing everything if they go bust.
I don't like mutual funds, as they often have high fees which eat away at your returns. They are also mostly actively managed, which means commissions, brokerage and dud picks all erode your fund's performance.
A macro study by StockSpot found that world wide, over 40% of investor's returns were gobbled up by fees and brokerage every year! For a whole other host of reasons I discuss in my other posts, I recommend going with buying index fund stock ETFs and LICs through a discount online broker with the shares being in your name (or owned by the lower income earning spouse or trust structure for tax efficiency).
What is a broker?
To begin investing in shares (like a good quality, low fee stock index ETF or LIC) to help you reach financial independence, you will need a shares brokerage account from a stock broker. These brokers are the 'middle-men' between you and the market. They place orders on your behalf, take your money, and then give you your shares, of course charging you a fee for their service along the way. Your shares are then registered in the share registries in your name, and Voila! you are an investor and now reap the benefits of dividends and capital growth.
Welcome: The internet
The development of the internet and technology means investors have unparalleled access which has never before been seen. Having a smartphone means you have access to everything you need in the palm of your hand to invest and start your journey towards Financial Independence.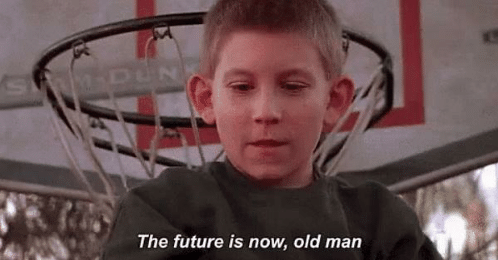 This means that you don't need to go and see a financial planner, adviser, a bank or some other financial professional to get started investing. If you're terrible with money, maybe go and do that – but realise it's going to cost you possibly both fees and commissions, and you might not be getting independent advice that is in your best interest – See: Royal commission into banking and finance sector.
The beautiful thing about online brokers is that they are cheap, and do exactly what you say. Discount online brokers can provide rock bottom flat fee trading prices, rather than the old percentage commissions and high fees that the brokers of yonder-day would have charged. And they aren't pushy, unloading silly or downright dangerous financial products onto you in the pursuit of juicy commissions.
Discount online brokers
There are a number of discount online brokers you can go with, and I think that the most important three factors when choosing a broker is;
They need to be CHESS sponsored: This means you own the shares and they are not holding them on your behalf. If not, like with many of the micro-investing companies (like Spaceship, Stake and Raiz) you could be at risk of losing everything if the company goes bust.

They need to have ROCK BOTTOM brokerage prices per trade, and should be fixed price trades, not percentage based.

They should have a good website, mobile app and good customer service.
My choice:
SelfWealth is an Australian online discount broker which is CHESS sponsored. Being CHESS sponsored is a massive thing, which means you own the shares not them (unlike some other dodgy investment products out there).
SelfWealth has rock bottom prices with flat $9.50 trades, which makes it one of the cheapest brokers around whilst still providing what I think is industry leading service. It covers all the basics of what you need and even provides interest on its linked cash trading account which is run through ANZ bank. It is worth noting that a lot of other brokers charge a percentage fee which means that you could be paying hundreds or even thousands in brokerage for bigger trades, as opposed to SelfWealth's flat $9.50 trade.
You can use SelfWealth to buy any share listed on the Australian Stock Market (ASX). This includes ETFs for other markets, meaning yes, it's possible to own shares in every company in the world through one low cost ETF purchased through SelfWealth.
If you're interested in starting a SelfWealth account, or transferring your holdings to Self Wealth, read this in depth review I did on them and then figure out if you want to start up an account for free and see if you like their interface and mobile app. If you use this referral code below, you will score yourself 5 free trades of total $47.5 value (and so will I).

https://secure.selfwealth.com.au/Registration/Plan/5/yGd9L
Setting up your account is straightforward and there is a detailed guide on their website as well as dedicated tech support chat. Due to the checks and balances involved with industry regulation, it's not going to be an instant process. This is because of anti-terrorism and money laundering legislation. It took me about a week for everything to clear and to be ready for my first share purchase (noting I had also transferred my previous holdings with CommSec to SelfWealth).
This can be a frustrating process for some especially if you haven't done it before or don't have anyone to help you. Remember though that SelfWealth have an online chat facility that you can use. You should eventually get a letter from the ASX on behalf of your CHESS sponsor (SelfWealth) which gives you your Holder Identification Number (HIN) that you will have your shares tied to, and which you will use to register with as a shareholder on your shares registry (more to come on this later).
Choosing an ETF
There are a staggering amount of investment products out there. Thankfully, all you need to care about is a couple of ETFs or LICs. You want to stay away from share picking, as studies show that buying and holding a low cost ETF or LIC is your best chance of success. Most active stock pickers under perform the market, and even Warren Buffet, the world's best investor says buying and holding a low cost index fund practically makes the most sense, most of the time.
I personally invest in the following ETFs and LICs, which give me global diversification and exposure to some of the world's largest companies for a ridiculously low price – my management fees range from a MER of .04% to .17%. The ETFs sit at the lower range, but I still like some of the older low cost LICs which I include as part of my investment strategy.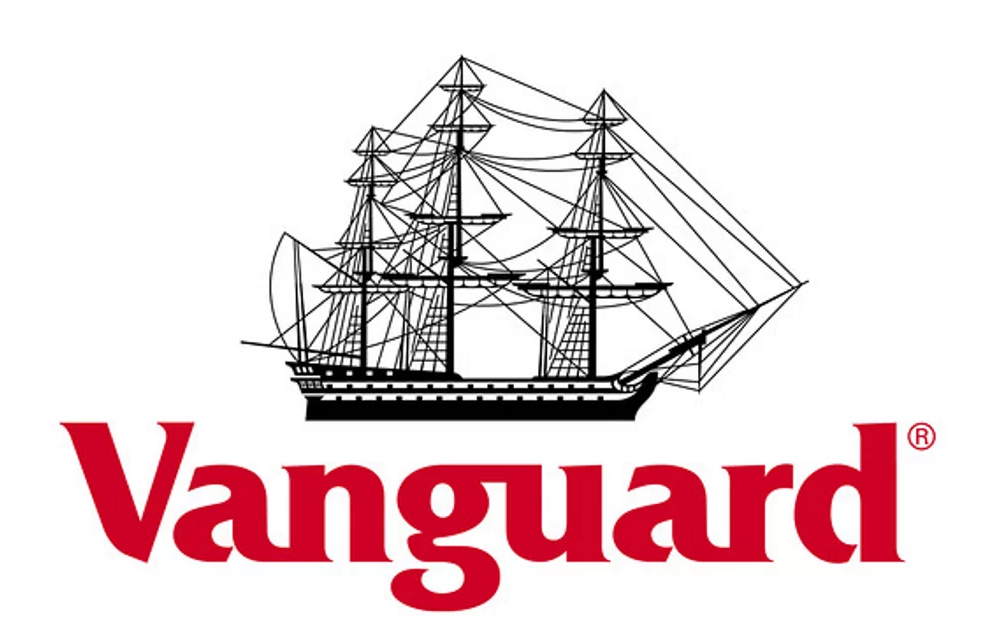 Vanguard is one of the world's most well known and trusted investment companies founded by American John Bogle. Vanguard is the world's largest provider of mutual funds, and the world's second largest provider of ETFs. Vanguard offers a number of ETFs, but the ETFs I particularly like due to their ultra low fees (Management Expense Ratio's or MER) and awesome performance at consistently providing me market index returns;

VAS – Australian market index (ASX code: VAS). Low MER of .1% ($10 per $10,000 invested per year) and owning all those Aussie companies provides recurring juicy dividends and the unique tax advantage of franking credits which is why I own VAS. VAS manages $17B of Australian companies including the big four banks (Commonwealth, Westpac, ANZ and NAB), mining and construction giants BHP group, CSL, as well as telecom Telstra, and consumer staples Woolworths and Wesfarmers.


VEU – FTSE All world index minus the USA market (ASX code: VEU) . Diversification at the low price of a .11% MER ($11 per $10,000 invested per year). Owning VEU provides diversification into a $55B fund which owns some of the world's largest companies such as Christian Dior, Nestle, Volkswagen, Toyota, BP, Shell, Samsung. I don't know about you but my family, friends and I use products from all of those companies every day, which is why I own VEU.


VTS – USA total market index (ASX code: VTS). Ultra low MER of .04% ($4 per $10,000 invested per year). The US makes up some 40% of the total world market and this ETF allows you to own a slice of $1.7B of well known brands like Alphabet (Google), Amazon, Apple, Facebook, Berkshire Hathaway, Visa, Exxon Mobil and Microsoft for an ultra low cost ($4 is less than half of the brokerage cost of even buying the ETF!), which is why I own VTS.
Betashares is an Australian Investment company that manages over $8B over a range of ETFs.
Betashares A200 ETF (ASX code: A200) is their equivalent product to Vanguard's VAS (although it tracks a slightly different index, the top 200 Australian companies as opposed to the top 300). A200 has an amazingly low Management Expense Ratio of .07%, which means it only costs you $7 per $10,000 you have invested per year. A200 is a relatively new product, and only has $610M under management but it's had solid performance so far with rock bottom fees which is why I hold it.

Blackrock is an American global investment management corporation based out of New York and is one of the world's largest investment asset managers, with over (USD) $6.84 Trillion in assets under management as of 2019. They operate globally in over 100 countries, and their largest division is iShares – a group of over 800 exchange traded funds, which is the largest ETF provider in the world, piffing Vanguard for the top spot.
IVV is the iShares by BlackRock total US market, which seeks to track the investment results of large-cap US stocks against the S&P US 500 index. This particular fund is domiciled in Australia (ASX:IVV), and has over (AUS) $3.2 Billion under management in it. Because it's domiciled in Australia, Australians won't have to submit any foreign tax forms to the US.
The top ten holdings are Microsoft, Apple, Amazon, Facebook, Berkshire Hathaway, Alphabet (google), JPMorgan Chase, Johnson and Johnson and Visa (which account for 21.57% of the total portfolio) showing its extreme diversification. The Management fee is a 'black' Rock bottom at .04%, matching the Vanguard fund VTS.
Milton corporation limited (ASX code: MLT) is a Listed Investment Company LIC on the ASX. It is a low cost and high yielding LIC that manages over $3.3B. Milton has consistently churned out dividends to the tune of 5-6% into my bank account since I have held it, along with juicy franking credits. The share price does grow but the main focus is on cash flow, which is really important for me since I don't really plan to ever sell my shares.
Being a LIC means it has the ability to trade at a discount or premium to its Net Asset Value (NAV) of around $4B, which means you can snag a bargain if it's 'on the nose' with investors and the share price has dropped. Thank-you Mr Market! Milton charges a low MER of .12% or $12 per $10,000 invested per year.
Milton is made up of companies like the index, but it is slightly heavier towards financials, with 10 of its top 20 holdings coming from the financial and banking industries. Of course, this sector has performed marvellously for Australian shareholders – possibly due to the 'Great Australian Dream', which might be better named the 'Great Australian Mortgage.'
The Australian Foundation Investment Company (ASX code: AFI) is one of Australia's oldest Listed Investment Company LICs, being established in 1928. They Manage $7.8B worth of Australian companies with some of their biggest holdings being Commonwealth bank, BHP, CSL and Transurban Group.
Like Milton, AFIC have reliably paid me about 5% in dividends, alongside juicy franking credits. AFIC charges a low MER of .14% or $14 per $10,000 invested per year. AFIC is also a cash flow or dividend focused investment, and features reinvestment schemes like Dividend Reinvestment Plans (DRP) and Dividend Share Substitution Plans (DSSP) which can be a cost and tax effective scheme explained here.
Argo investments is an old school Australian Listed Investment Company (LIC) which was established way back in the 1940s. That means they have been providing Aussie investors with a reliable income stream for almost 80 years. Argo manages a portfolio of around 100 good quality Aussie stocks currently worth over (AUD) $5.3 Billion.
Based on my experience holding Argo investments (ARG) through the ASX, they currently offer a fully franked dividend of 3.9%, which grosses up to 5.6% with the franking credits. Argo's 30 September 2019 shareholder NTA & Investment update lists this as 4% and 5.7%, respectively. This is offered with an attractively low management fee MER of .15%, or $15 per $10,000 invested per year, due to Argo's internal management structure.
BKI (Brickworks) Investment Company Limited is a research driven Aussie LIC which invests for the long term on profitable and high yielding companies. They have been listed on the ASX since 2003 after taking over Brickworks investments, and have their portfolio managed by Contact Asset Management.
They manage (AUD) $1.3 Billion split over 50 Aussie companies, and charge an annual MER of .17% or $17 per $10,000 invested. Currently you can buy BKI on a dividend yield of 6.1% (grossed up to 8.8% with franking credits), with a strong history of dividend growth on average of 4.2% over the past 15 years (against inflation 2.4%).
Investment strategy
My investment strategy is very simple, and inspired by what I read from the Aussie Firebug, Mr Money Mustache and Mad FIentist. It is remarkably simple and has worked great so far. Every fortnight I purchase $3K of an ETF or LIC, which is my way of dollar cost averaging into the market. I buy a dollar amount, rather than a set number of shares. This means on average, I buy more shares when they are cheap and less shares when they are expensive, so overall I pay less for my shares. I also only hold two years of living expenses, and so if I get a lump sum payment such as from property development this goes straight into the ETFs.
I look firstly at the LICs AFIC, Milton, Argo and BKI to see if either are trading at a significant discount to their Net Asset Value (NAV) listed on their website. If they are trading at a decent discount, I snap up a bargain and lock in potentially a percent or two of value (depending on how 'on the nose' investors are currently seeing it). I am NOT worried about the long term health of these four LICs – they are some of the oldest in Australia and I am happy I have spread my organisational risk out by having four different LICs.
If no LICs are trading at a discount (or discount delta), I check out the ETFs. First I check out the Aussie shares with either A200 or VAS, the US shares in VTS and IVV and then world minus US index in VEU. I have no real target for percentages, but I love that the Aussie shares continue to churn out high dividends with juicy franking credits. I guess I follow a modified Peter Thornhill style of investing, which targets mainly Aussie shares but also holds some international stocks.
I buy Aussie shares through either A200 or VAS, and to be honest I just buy which ever one has gone down the most, or if they are about the same I go for A200 due to its .03% lower MER. If the Aussie market is growing, or the international shares VTS, IVV or VEU are going down, I buy the international ETF that's gone down the most. I'm not very strict about balancing or portfolio breakdowns at all, and I'll just roughly try to even my portfolio up over a number of purchases so I am not concentrating all my assets into one particular ETF. I never sell the shares though – that is my number 1 rule.
It might not sound like the most complicated or detailed investment strategy, but I'm confident that continually buying LICs at a discount to value and ETFs on the downside will provide me with a good long term return. Eventually, my holdings of dividend producing Aussie stocks will provide the bulk of my FIRE retirement income.
Buying the share
Now that you have your brokerage account set up, you'll need to transfer some funds into your SelfWealth ANZ cash trading account. From there, it's as simple as selecting the 'Place Orders' tab under the Trading menu on the left hand side, and selecting your ETF of choice. Check out the Aussie Firebug's YouTube guide on purchasing shares using SelfWealth below!
Remember you probably want to be purchasing at least $500 to $1000 worth of shares at a time, otherwise the $9.50 brokerage fee just becomes too high of a percentage. For example, buying $950 worth of shares with a $9.50 brokerage fee means you have only paid 1% in brokerage; with the market average growing around 10% per year, you'd make that back in about a month. But if you had invested only $9.50, your brokerage now becomes 50% of your trade volume, and you'd need to wait 4 years or so to break even.
Registering the share
The good news is, this step is done automatically. In Australia, there is only a couple of share registries and the most common two are Computer-share and Link market services. You will receive an email or letter in the mail (address you set up your SelfWealth account with) with the details from these companies a week or two after purchasing your share. Follow their guidance to set up a user account with the registry, and remember your HIN number may not have a preceding letter when it's given to you, but in most cases putting an X followed by your ten digits should allow you to register.
The share registries is where you can nominate a bank account for dividends, or elect to participate in dividend reinvestment schemes or dividend share substitution plans. They will also take your tax details, and provide shareholder communication such as end of financial year tax summaries for your tax return.
A DSSP is best suited to high income earners, and the bonus shares you have been allocated in lieu of your dividend will be income tax exempt until you sell the shares. This is a tax deferral strategy, which is especially effective if you are never planning to sell your shares. Be warned however, if you ever do sell your shares you will then be wholloped with the 1-2 hit combo of both the deferred income tax and capital gains tax if the share price has gone up. This may not be an issue though if you plan to sell the shares in your retirement phase or when your income level is much lower than when you held and received the bonus shares.
A DRP is best suited to low income earners, or those whose income is on the rise. The bonus shares you receive in lieu of your dividend is taxed at your current marginal rate. It may be beneficial to take the hit now, rather than later.
Final step: Portfolio management
This step is optional, but you'd have rocks in your head if you didn't go through with it. You need to manage your portfolio to keep track of your investments, if only to provide tax details on the income you earn. My pick on an awesome free service is Sharesight. It is completely free to start an account and if you have less than 10 holdings there is no ongoing fees. They provide a convenient summary and easy to use interface, as well as provide all the documents you'll need come tax time. Before I had Sharesight, I used an Excel spreadsheet which my accountant hated.
As a final point with portfolio management, any share that is domiciled outside of Australia will mean you could get hit with foreign income tax bills. This can be a 'double whammy' unless there is a foreign tax agreement between Australia and the country your ETF is domiciled in. Luckily for the Vanguard VTS and VEU shares that are domiciled in the US, there is a tax agreement between the US and Australia, and you can fill out a simple W-8BEN-E form using the Abridged Computershare process once you register with Computershare and follow their bouncing ball. The Aussie Firebug has a fantastic guide and I have linked the video below for you to follow, on generally filling out a W-8BEN-E form.
Summary
So there it is guys and girls, all you need to know about the nitty gritty details of buying an ETF and starting your journey toward FIRE. Let us know below which was the first one you chose to add to your portfolio, and why!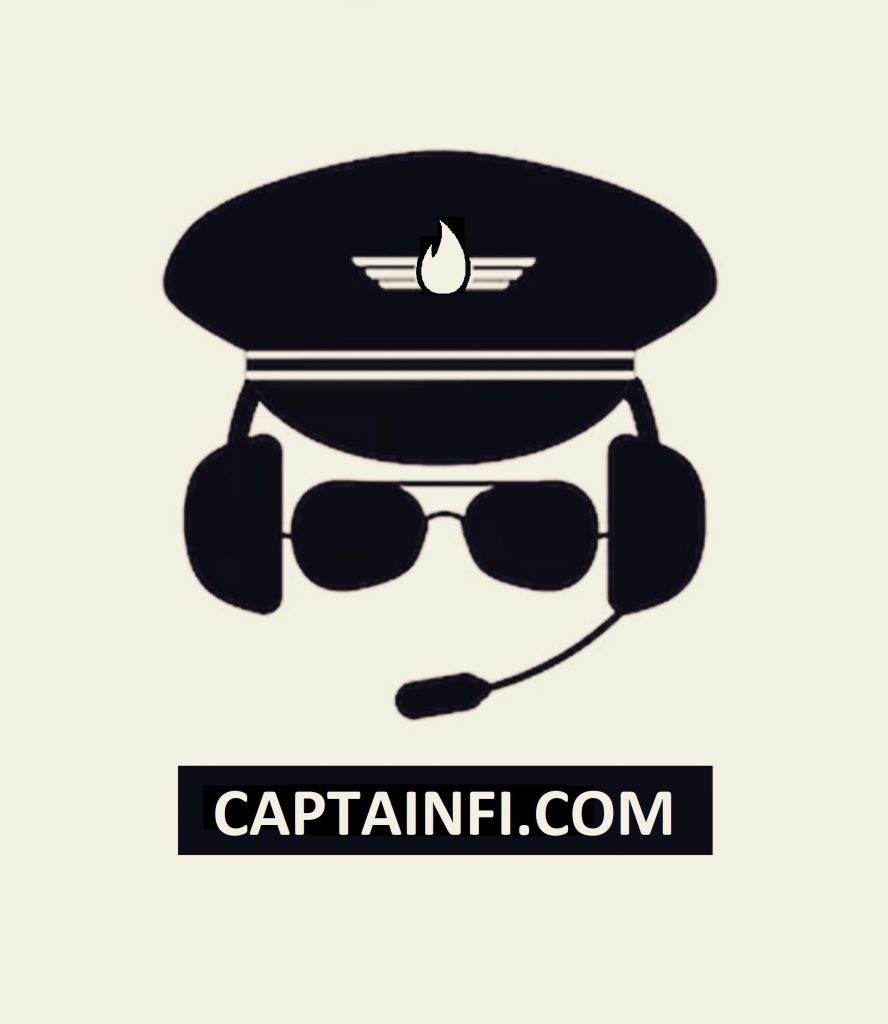 Get FI !
Captain FI is a Retired Pilot who lives in Adelaide, South Australia. He is passionate about Financial Independence and writes about Personal Finance and his journey to reach FI at 29, allowing him to retire at 30.