Milton Investment Corporation limited (ASX:MLT) is an Australian Listed Investment Company that's been around since 1938. They invest mainly in Australian listed stocks which make up just over 90% of its entire assets, and have provided shareholders great returns according to their three key mission statements;
" To Increase fully franked dividends paid to shareholders over time "

"To provide capital growth in the value of shareholders investments"

"To invest in a diversified portfolio of assets which are predominantly Australian Listed companies and trusts"

Milton Investment Corporation Limited
From humble beginnings being incorporated in November 1938, to becoming listed on the ASX in 1958, Milton has grown to become the third largest Listed Investment Company in Australia, managing over (AUD) $3.1 Billion in funds.
The details
Milton has a diversified portfolio of listed companies and trusts as well as other interest producing securities and real estate properties. Milton's team of professionals review its portfolio and make recommendations to its investment committee of four directors. Because it is managed by a small team, Milton has a very low annual management expense ratio of .14% ($14 per $10,000 invested per year).
Milton has a large holding in Banks and other financial stocks, and otherwise holds a very diversified portfolio as shown in the breakdown below:
Performance
Milton has provided investment returns in line with the index over the long term. Below the total return of Milton is shown (blue is portfolio NAV, orange is share price) against the index. It is worth noting however, that the graph below does not include the effects of franking on returns. By passing on reliable fully franked dividends, Milton shareholders have benefited from Australian tax law franking credits and franking refunds. This is because franked returns come with a 30% corporate tax rate credit, and those on higher tax brackets simply pay a 'top up' tax and those on lower tax brackets get a refund for the difference.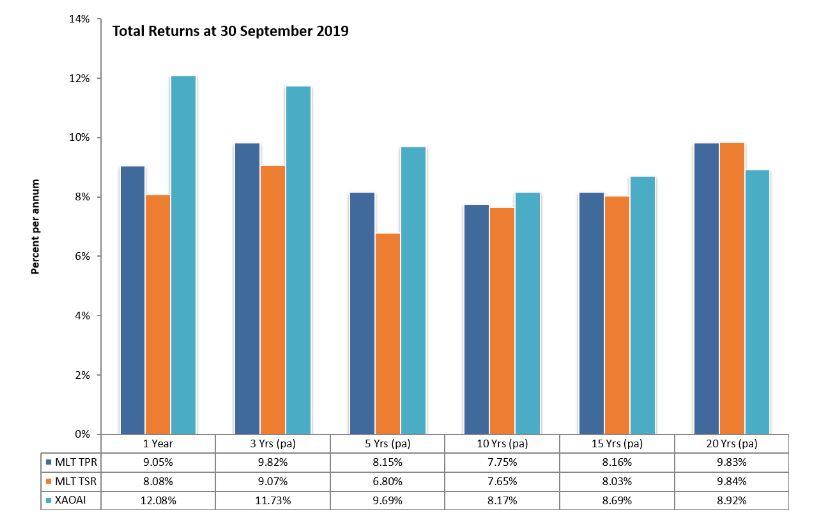 Milton is sitting on a franked dividend yield of 4.62% which is grossed up to 6.6% when accounting for the franking (Aussie tax break credit system). They have a strong history of increasing dividends and as shown below the dividend yield has increased consistently every year since the GFC. Prior to that, they had accelerated significantly, so the correction of the GFC saw this return to more sustainable levels.
Apart from the amazing 6.6% grossed up dividend, Milton's share price has also grown, making up the difference between the high dividend and the total shareholder return.
Why I invest in Milton
I buy Milton because I see it as a great long term investment. I include it in my fortnightly investment decisions, and hope to acquire a sizeable chunk, by dollar cost averaging the dip and buying it whenever it is at a significant discount to its net asset value in accordance with my investing strategy.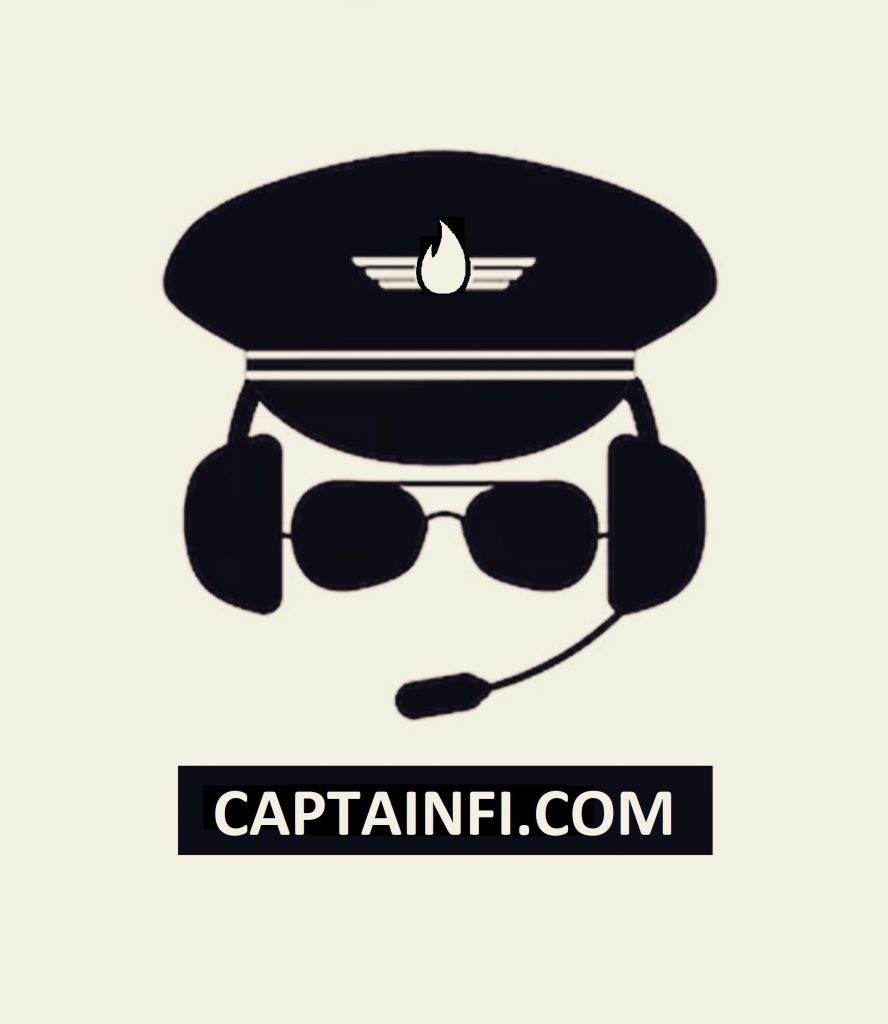 Get FI !
Captain FI is a Retired Pilot who lives in Adelaide, South Australia. He is passionate about Financial Independence and writes about Personal Finance and his journey to reach FI at 29, allowing him to retire at 30.