If you're interested in investing online, there are several options. From shares, bonds and property, to digital business such as websites. Let's dive deeper into Online Investing Australia.
Introduction
There are many ways to make online investments in Australia, ranging from Shares (Stocks), Cash and Fixed interest, Bonds, Precious metals like Gold, Diversified Property securities, and finally one of my absolute favorites – digital businesses and websites. This article will explore how you can invest online into these asset classes, and how I personally invest.
CaptainFI is not a Financial Advisor and the information below is factual review information, not financial advice. This website is reader-supported, which means we may be paid by advertising on the site, or when you visit links to partner or featured sites. For more information please read my Privacy Policy, Terms of Use, and Financial Disclaimer.
Shares are one of the easiest forms of online investment in Australia. I have written extensively about my experience doing this and how you can buy simple, broad market index funds like Vanguard ETFs (Exchange Traded Funds). I started my online investing journey in Australia in managed funds (and technically also in my superannuation), transitioned briefly to stupidly trying to pick stocks with tips from newsletters (underperforming the market), and then finally made the important realisation that an indexing approach is the safest and smartest method for someone like me to make my online investments in shares.
You can get access to Australian shares by buying ETFs such as Vanguard's VAS or Betashares A200, or if you're interested in international markets, you can opt for international shares by buying ETFs such as VEU or VTS.
Once you find a good online share trading platform that you like, it's very straightforward to set up a buy order to trade online and get shares in your name. Just make sure you keep in mind how much you're investing and the relative brokerage fees.
You can find guides on how to do this here on the blog, as well as reviews of various online share trading platforms, such as Pearler, Self Wealth and CommSec.
Online Investing in Australia: Bonds
Bonds cover a broad range of investing options, but it typically refers to a fixed-interest contract or loan – similar to a term deposit with a bank. This is one of the ways companies or organisations are able to raise capital to expand their business or fund projects – they borrow it via a bond, with a promise to repay the loan at the end of the term, along with some interest along the way (the other way is by issuing shares in the company).
This interest payment used to be called a 'coupon', and the interest was referred to as the 'coupon rate', because the bond itself was a physical certificate that could be presented to the bank or financial institution which would be clipped to show that the interest or coupon had indeed been claimed for that period.
Bonds then are essentially loans, and you can enter into these loans in a broad variety of ways. There are corporate bonds issued by businesses and government bonds issued by a government treasury department. These bonds can range in quality and interest (or coupon) rates, typically, along the risk-reward spectrum – the riskier the bond, the higher the interest rate you get paid.
This is because with a risky borrower you might lose your capital (the bond) if they default or their business collapses – so you get paid accordingly more for taking the risk, to try and recoup your investment earlier.
Bonds are typically rated by rating agencies or analyst firms (like KPMG, Morningstar or Fannie Mae) and get allocated a Bond Credit Rating ranging from CCC to AAA scores – although different agencies might use other terminologies such as A- or A+.
Just like Shares, you can invest in individual bonds through a Securities Exchange like the ASX, or you can get exposure to them through managed funds run by investing firms or banks. You can also access bonds through a bond index ETF, like the Vanguard Australian Government Bond Index ETF (ASX:VGB), or the Vanguard Global Aggregate Bond Index (Hedged) ETF (ASX:VBND) but Vanguard also offer versions of these as wholesale bond index managed fund investment options too.
With the index funds you benefit from broad bond market indexing and the risk of an individual bond defaulting doesn't bother you too much since any one bond is usually a very small portion of the entire fund.
Recently, when we saw record low interest rates, bond interest rates were excruciatingly low but as interest rates rise, older bonds with lower coupon rates typically drop in value (for bond holders) because new bonds with higher interest rates are issued and these provide a higher income stream to investors – although companies and governments who have secured bonds with lower interest rates obviously benefit from this situation and they can use these 'cheap loans' to their advantage.
There is also a form of bond called an insurance bond, or investment bond, which works very differently to a conventional bond or fixed interest contract. It is actually closer to a long-term commitment into a managed fund, and offers some unique tax-effective income structures.
"An insurance bond, also known as an investment bond, is an insurance-related investment vehicle used primarily in the United Kingdom and Australia. The insurance bond is an investment instrument offered by life insurance companies in the form of a whole life or term life insurance policy. Insurance bonds best suit investors who use them for estate planning or who are interested in long-term investing. Also, insurance bonds have some tax advantages."
Insurance bonds are long-term investments where your money is pooled with other bondholders and invested according to the terms of the bond. Currently, there are some significant tax advantages for high-income earners if you hold the bond for 10 years and meet the conditions of the bond, which can include making additional contributions. GenLife3 is a main provider of insurance bonds in Australia, and there is also a great episode of the Aussie Firebug podcast4 which delves a bit more into this.
Online Investing in Australia: Cash
Online banks usually offer the best rates for online savings bank accounts, but you can always choose to invest into money markets or fixed-interest funds, too. Vanguard offer a fixed interest index ETF (Exchange Traded Fund) in Australia – the Vanguard Australian Fixed Interest Index ETF (ASX:VAF), which can be bought or sold just like a share or any other index fund.
If you ask me though, cash is a poor investment and I personally am not holding much cash outside of my mortgage offset and my Emergency Fund in my ING bank account – I would rather have it invested.
Online Investing in Australia: Gold
If you really want to, you can buy gold or other precious metals online. I personally don't have much invested in Gold, other than micro investing in Gold through Bamboo, but you can buy a Gold ETF. The best one I found was Perth Mint Gold (ASX:PMGOLD) which you can actually convert to physical gold if you want by surrendering your shares. Having said that, I prefer having my money invested in profitable businesses through index share ETFs as well as my digital businesses.
Online Investing in Australia: Property
Online investments in property can be pretty daunting for some, but some experienced property investors are more than happy to buy a house online, sight unseen. For beginners though, this is a pretty risky option – an alternative to gain exposure to the property market online is through a share in a Real Estate Investment Trust (REIT)5 – or 'A-REITs' as they are sometimes called in Australia.
These are companies that essentially allow investors to pool their money together and use their collective purchasing power to buy lots of properties – and not just low-cost residential housing either – some A-REITs control some of the biggest and most expensive real estate in the country. These include;
Retail property: Shopping centers (Malls), Grocery stores, Department Stores, Hardware Stores, Outlet stores and Markets
Industrial property: Factories, Construction facilities, Warehouses and Logistics / Distribution centers
Residential property: Freestanding homes, Apartment buildings, Duplexes and Student accommodation
Office buildings: Office parks and business centers right through to skyscrapers
Some of these are privately owned companies, and some are publicly traded on the stock exchange through the ASX. For Example, the Bunnings Warehouse Property Trust6 (ASX:BWP) controls over (AUD) $2.6 Billion of real estate – which they lease to Bunnings Warehouse7 hardware stores. BWP buys the land, builds the shed, sets the terms of the rental leases, collects the cheque, reinvests some of it into new developments and then distributes the leftover as a dividend to its constituent shareholders.
Not all A-REITs hold property, and some are actually just big development corporations that gobble up cheap land releases through negotiations with councils and state government. Remember, although it seems criminal to gift hundreds of millions of dollars worth of real estate to a company, it is in the government's interest for land to be developed because the developed land is then subject to council rates and property taxes, providing guaranteed income to the government and councils which can be spent politically.
Developers can then either turn around directly and on-sell this land, 'land bank'8 (hold onto it because they know it will go up in value) or start developing and seeking legal approvals for zoning and building. The land can be sold for significant profits once development approvals have been made, or once it has been subdivided into smaller lots.
For some projects, developers will work with builders to either sell 'off the plan' designs such as residential housing or physically build a site (Apartment complex or shopping center) and then either hold onto the asset or sell it to another REIT, private equity firm or superannuation fund.
This is a highly profitable game, and property development is a major part of the Australian economy9.
There are a lot of other A-REITS that you can check out. Some of the most notable, and probably names you might recognize from banners, construction sites and shopping malls (and rough assets under management) include;
Goodman Group: (AUD) $55 Billion in assets
Scentre Group (AUD) $55 Billion in assets
DEXUS Property Group (AUD) $34 Billion in assets
Mirvac Group (AUD) $18 Billion in assets
Stockland Corporation (AUD) $18 Billion in assets
GPT Group (AUD) $25 Billion in assets
Charter Hall Group (AUD) $40 Billion in assets
Shopping Centres Australia (AUD) $3.2 Billion in assets
BWP Trust Retail (AUD) $2.4 Billion in assets
Growthpoint Properties Australia (AUD) $300 Million in assets
Westfield: (AUD) $29 Billion in assets
It is worth noting that the assets under management is different to the market capitalization or size of the company, however it's pretty impressive!
Personally, I directly invest in real estate where I can use leverage to maximise my cash flow – so I have no need to directly invest in REITs. However, I invest in broad market stock Index funds across global markets, which include some REITs (for example, REITs make up about 3% of the US S&P 500 index).
Online Investing in Australia: Digital Business
There are many ways in which you can invest in online or digital businesses in Australia, and this can be a very powerful tool to reach Financial Independence if done correctly. I have been experimenting with this over the past few years, building a portfolio of profitable websites myself, and honestly, I have had to pinch myself when I have seen the cheques in the mail and the cash being deposited into my bank accounts.
"The majority of online revenue strategies aren't that complicated. Like any business venture, your online income takes time to grow. You need to be willing to devote the time and energy required to get your idea off the ground, and you need grit to stick with it even if your journey is slow when you first start out."

forbes.com/sites10
Let's cover some of the basics of online businesses in Australia;
There are a few ways to invest in online business in Australia, including;
Partnering or Investing directly with a start-up or established company that operates in the online space
Buying a website (digital property) from places like Flippa or Empire Flippers, and monetising it
Designing, Building and operating your own website (digital property) and monetising it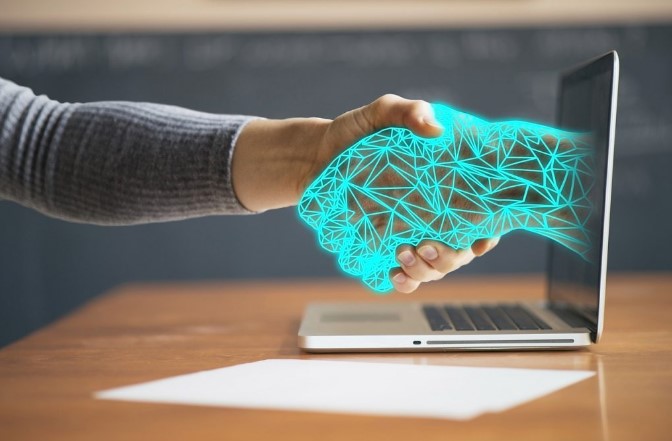 So what's the common denominator and easiest way to stay in control? Creating content, getting online traffic, and monetising it. There are many ways to monetize your online business, and examples include;
Advertising partners – Sell advertising space on your website (or social media) to advertising agencies: The easiest way is Google Adsense, and then later you can upgrade to MediaVine for when you have more traffic (MediaVine will pay higher commissions). There are a number of advertising agencies other than these two which can offer bespoke advertising services for unique industries with great commissions. I currently use Google Adsense on all of my sites.
Direct advertising – Sell advertising directly to companies and skip the middle man. I currently directly advertise with some businesses where I charge a monthly flat fee for a banner, side bar or injected advertisement on certain parts of the websites. Ideally, you want to transition from advertising partners like Google Adsense into direct advertising contracts – it makes the site a lot cleaner, and it is more profitable.
Affiliate marketing11 – this is a form of marketing where you refer a product and usually, for each signup or sale, you receive a small commission or bounty. I participate in some affiliate marketing programs, but only where I really like the product.
Affiliate marketing is super easy and the simplest one to use is the Amazon affiliates program where you typically receive 1-8% of the final sales price as a commission. However, remember that affiliate programs aren't very lucrative, and really you are just making a shit load of money for your affiliates and not much for yourself – so don't go overboard.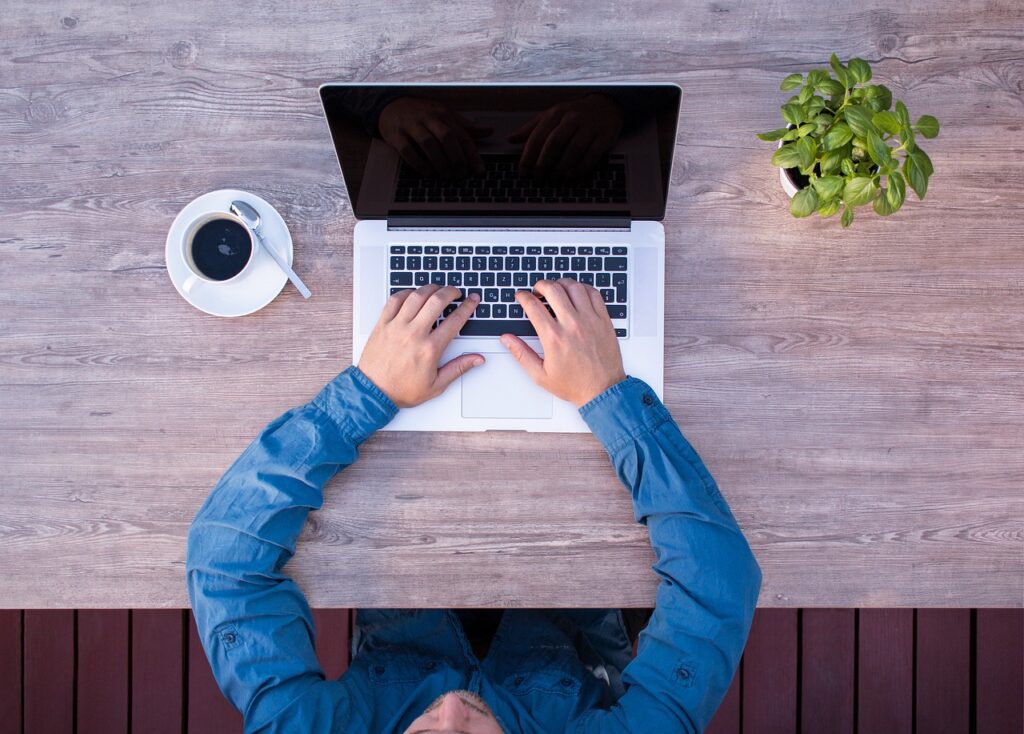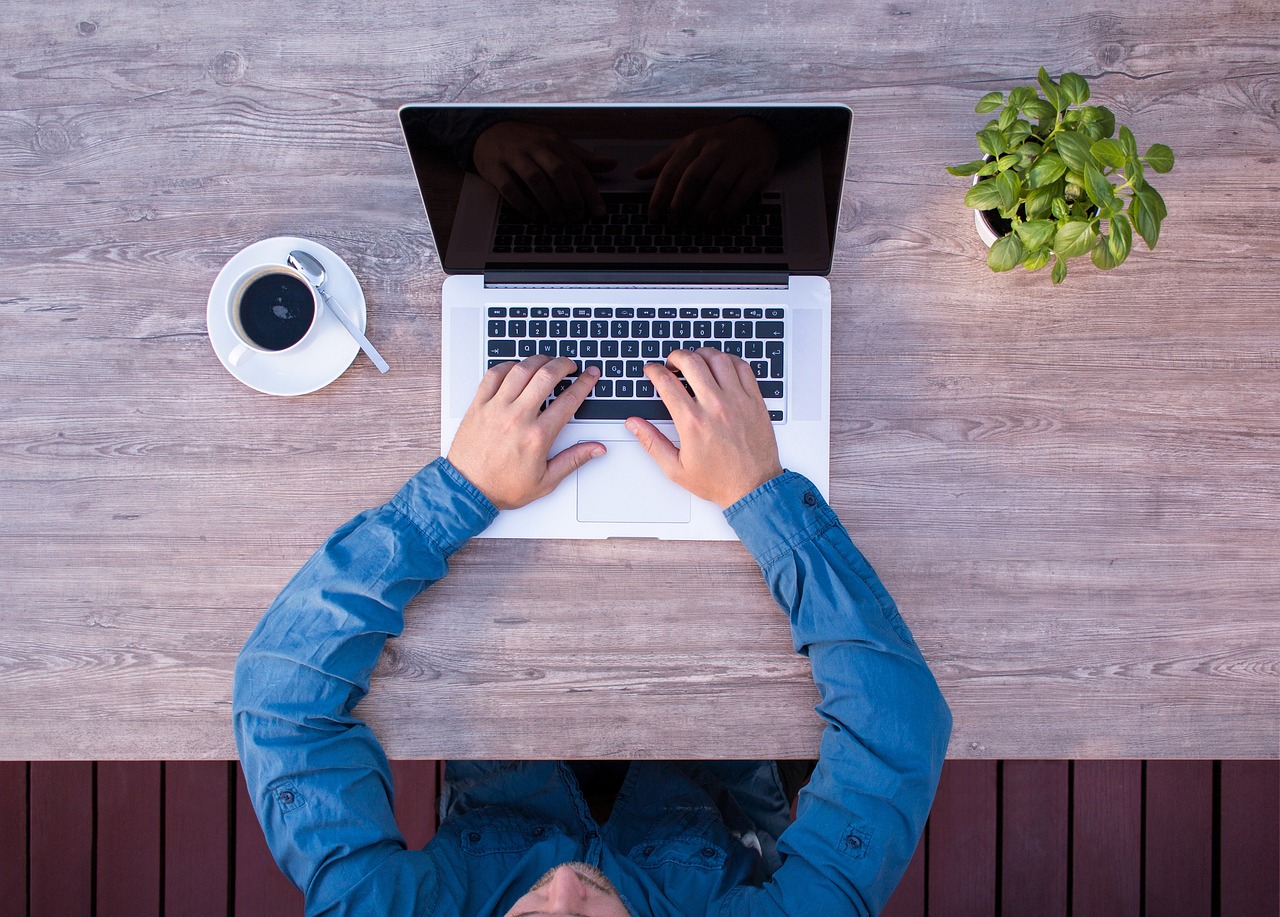 Digital products – You could offer digital products such as courses, guides, coaching or eBooks – this is essentially content that you have hidden behind a paywall. For example, you can download the Aussie FIRE eBook from this website for free when you subscribe to the CaptainFI mailing list – but some other bloggers will make you pay for this.
E-commerce12 – E-commerce covers the selling and shipping of physical products online. Examples include Drop shipping and arbitrage, but you could also work with a partner like Teespring or Redbubble which are Print on Demand services that you could use to sell T-shirts, Stickers or other merchandise which you design. Personally, I don't do e-commerce anymore because I found it took a lot of time, the risk was high (if a product is crap it will ruin your reputation, and you have very little control over the quality aspect) and I wasn't very successful.
Lead gen. Lead Generation13 is a very powerful tool where you essentially 'rustle up' business for a company. It is essentially a form of affiliate advertising and is typically related to your core blog content or niche. For example, on my Aviation blog, I talk a lot about different flight schools because this is one of my areas of expertise. I get inquiries all the time about what particular school a student should use, or what degree or course they might start. Because the cost of training for commercial pilots can be well over $100,000 and take many years, these referrals are actually quite valuable for the schools.
I am able to sell these 'leads' to certain businesses. But it is not just flight schools, we have done this with many other niches such as mechanics and automotive garages and it is very easy to create a business directory or lead generation site for local businesses.
If you want to learn more about online investments in Australia and how to make money online using websites, check out this article explaining how I make money online, as well as my review of the eBusiness Institute.
Conclusion
There are many ways to make online investments in Australia, ranging from Shares (Stocks), Cash and Fixed interest, Bonds, Precious metals like Gold, Diversified Property securities, and finally one of my absolute favorites – buying or building digital businesses and websites.
Hopefully this helped you understand some of the options available for you to invest your money online. Investing is very different for everyone and the best way for you to invest will depend on your personal financial situation as well as the reasons you're wanting to invest, your risk tolerance and your time frame for investing. It's always best to do your own research, and if you want further advice regarding what to invest in, it may be best to seek advice from a professional such as a financial advisor.
CaptainFI is not a Financial Advisor and the information below is factual review information, not financial advice. This website is reader-supported, which means we may be paid by advertising on the site, or when you visit links to partner or featured sites. For more information please read my Privacy Policy, Terms of Use, and Financial Disclaimer.
Reference List:
'Bond credit rating', Wikipedia. Accessed online at https://en.wikipedia.org/wiki/Bond_credit_rating on Oct 17, 2022.
'Insurance Bond', Julia Kagan, Investopedia. Published (updated): March 26, 2022.
'Podcast – INVESTMENT BONDS – GENLIFE', Aussie Firebug. Accessed online at https://www.aussiefirebug.com/investment-bonds-genlife/ on Oct 17, 2022.
'What's a REIT (Real Estate Investment Trust)?', Nareit. Accessed online at https://www.reit.com/what-reit on Oct 17, 2022.
'Land banking', Money Smart. Accessed online at https://moneysmart.gov.au/investment-warnings/land-banking on Oct 17, 2022.
https://www.propertycouncil.com.au/Web/Our_Industry/Our_contribution/Overview/Web/Industry_Leadership/PropertyStory/Property_Story.aspx?hkey=8ea61d34-bcf6-403a-a982-ed33c2bdaf65
'12 Ways You Can Absolutely Make Money Online', Jeff Rose, Forbes. Published: April 24, 2018. Accessed online at https://www.forbes.com/sites/jrose/2018/04/24/make-money-online/?sh=4c566bdd4954 on Oct 17, 2022.
'Affiliate Marketing 101: What it is and How to Get Started', Big Commerce. Accessed online at https://www.bigcommerce.com.au/articles/ecommerce/affiliate-marketing/ on Oct 17, 2022.
'E-commerce', Mailchimp.com. Accessed online at https://mailchimp.com/en-au/marketing-glossary/e-commerce/ on Oct 17, 2022.
'What is lead generation?', Salesforce.com. Accessed online at https://www.salesforce.com/au/learning-centre/marketing/what-is-lead-generation/ on Oct 17, 2022.
Captain FI is a Retired Pilot who lives in Adelaide, South Australia. He is passionate about Financial Independence and writes about Personal Finance and his journey to reach FI at 29, allowing him to retire at 30.