You can't do everything yourself, which is a lesson I learnt in my Financial Independence journey. This is my list of recommended resources and products which have helped me, and which could probably help you, too.
I won't talk about a product or business unless I know what I am talking about, use them personally or know they are the real McKoy. If this is the case, I will provide you information or a link for you to do your own research. Disclaimer I may receive a small affiliate commission on some products which help me continue to run the site (it costs me thousands of dollars per year to produce content, register and host the site as well as publish articles and podcasts). I also own investments in some of the products listed.
Remember to always do your own research to make sure if a product or service is suitable for your needs. The information I provide is of a general nature only and does not constitute financial advice.
Bank account
The best bank account is going to be an online bank. This will vary from country to country, but in Australia, hands down its got to be ING bank.
ING bank offer a savings interest rate of 2.3% on your linked emergency savings, and a fee free every day transaction account if you deposit your salary (of more than $1000 per month) into your transaction account and make more than 5 transactions a month. Online transactions like bank transfers don't count, but if you can pay for something online using your card details it does.
Also, if you cant meet the $1000 monthly income, you can just juggle money back and forth from a different savings account as your not penalised for transferring out of the accounts.
ING doesn't charge any ATM fees EVER (they reimburse you if any payment system charges you a fee), and gives you the best exchange rate for international transactions. They have a great website and offer a secure mobile app.
If you want $25 dollars for free when you sign up for an account (you need to deposit $1000 and make 5 transactions using your ING everyday account card) you can use this promo code: FKQ674
Brokerage
To invest you need a broker. The broker takes your share order and purchases it on your behalf. Online discount brokers will often provide you with a customer interface via a website and a smartphone / tablet application, as well as a cash account that you can transfer money into which lets you purchase shares.
SelfWealth is an Australian online discount broker which is CHESS sponsored. Being CHESS sponsored is a massive thing, which means you own the shares not them (unlike some other dodgy investment products out there).
SelfWealth has rock bottom prices with a flat $9.50 trades, which makes it one of the cheapest brokers around and provides what I think is industry leading service. It covers all the basics of what you need and even provides interest on its linked cash trading account which is run through ANZ bank.
It is worth noting that most other brokers charge a percentage fee which means that you could be paying hundreds or even thousands in brokerage for bigger trades, as opposed to SelfWealth's flat $9.50 trade.
You can use SelfWealth to buy any share listed on the Australian Stock Market (ASX). This includes ETFs for other markets, meaning yes, its possible to own shares in every company in the world through one low cost investment vehicle purchased through SelfWealth.
If your interested about starting a SelfWealth account, or transferring your holdings to Self Wealth, start up an account and follow my guide on how to purchase shares. If you use this referral code below, you will score yourself 5 free trades ($47.5 value)…

https://secure.selfwealth.com.au/Registration/Plan/5/yGd9L
My Investments
Investments are a crucial part of FIRE. The following are what I think are the best value and performing shares investment products available.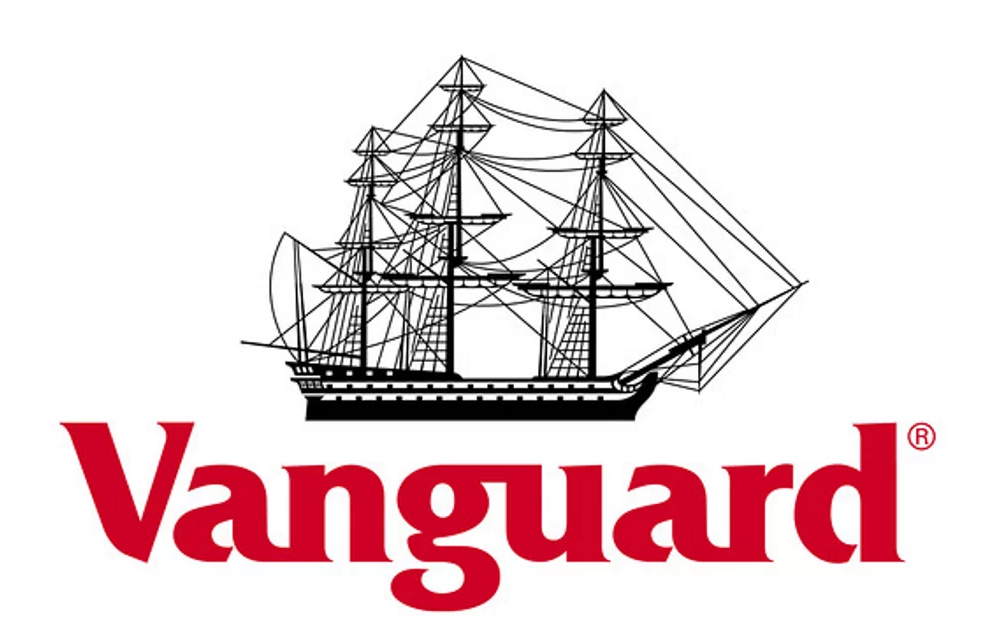 Vanguard is one of the worlds most well known and trusted investment companies founded by American John Bogle. Vanguard is the worlds largest provider of mutual funds, and the worlds second largest provider of ETFs. Vanguard offers a number of ETFs, but the ETFs I particularly like due to their ultra low fees (Management Expense Ratio's or MER) and awesome performance at consistently providing me market index returns
VAS – Australian market index (ASX code: VAS) . Low MER of .1% ($10 per $10,000 invested per year) and owning all those Aussie companies provides recurring juicy dividends and the unique tax advantage of franking credits which is why I own VAS. VAS manages $17B of Australian companies including the big four banks (Commonwealth, Wespact, ANZ and NAB), mining and construction giants BHP group, CSL, as well as telecom Telstra, and consumer staples Woolworths and Wesfarmers.

VEU – FTSE All world index minus the USA market (ASX code: VEU) . Diversification at the low price of a .11% MER ($11 per $10,000 invested per year). Owning VEU provides diversification into a $55B fund which owns some of the worlds largest companies such as Christian Dior, Nestle, Volkswagen, Toyota, BP, Shell, Samsung. I don't know about you but my family, friends and I use products from all of those companies every day, which is why I own VEU.

VTS – USA total market index (ASX code: VTS). Ultra low MER of .04% ($4 per $10,000 invested per year). The US makes up some 40% of the total world market and this ETF allows you to own a slice of $1.7B of well known brands like Alphabet (Google), Amazon, Apple, Facebook, Berkshire Hathaway, Visa, Exxon Mobil and Microsoft for an ultra low cost ($4 is less than half of the brokerage cost of even buying the ETF!), which is why I own VTS.
Betashares is an Australian Investment company that manages over $8B over a range of over ETFs. Betashares A200 ETF (ASX code: A200) is their equivalent product to Vanguards VAS (although it tracks a slightly different index, the top 200 Australian companies as opposed to the top 300). A200 has an amazingly low Management Expense Ratio of .07%, which means it only costs you $7 per $10,000 you have invested per year. A200 is a relatively new product, and only has $610M under management but its had solid performance so far with a rock bottom fees which is why I hold it.

Blackrock is an American global investment management corporation based out of New York and is one of the worlds largest investment asset managers, with over (USD) $6.84 Trillion in assets under management as of 2019. They operate globally in over 100 countries, and their largest division is iShares – a group of over 800 exchange traded funds, which is the largest ETF provider in the world, piffing Vanguard for the top spot.
IVV is the iShares by BlackRock total US market, which seeks to track the investment results of large-cap US stocks against the S&P US 500 index. This particular fund is domiciled in Australia (ASX:IVV), and has over (AUS) $3.2 Billion under management in it. Because its domiciled in Australia, Australians wont have to submit any foreign tax forms to the US.
The Top ten holdings are Microsoft, Apple, Amazon, Facebook, Berkshire hathaway, Alphabet (google), JPMorgan Chase, Johnson and Johnson and Visa (which account for 21.57% of the total portfolio) showing its extreme diversification. The Management fee is a 'black'Rock bottom at .04%, matching the Vanguard fund VTS.
Milton corporation limited (ASX code: MLT) is a Listed Investment Company LIC on the ASX. It is a low cost and high yielding LIC that manages over $3.3B. Milton has consistently churned out dividends to the tune of 5-6% into my bank account since I have held it, along with juicy franking credits. The share price does grow but the main focus is on cash flow, which is really important for me since I don't really plan to ever sell my shares.
Being a LIC means it has the ability to trade at a discount or premium to its Net Asset Value (NAV) of around $4B, which means you can snag a bargain if its 'on the nose' with investors and the share price has dropped. Thank-you Mr Market!
Milton is made up of companies like the index, but it is slightly heavier towards financials, with 10 of its top 20 holdings coming from the financial and banking industries. Of course, this sector has performed marvellously for Australian shareholders – possibly due to the 'Great Australian Dream', which might be better named the 'Great Australian Mortgage'
The Australian Foundation Investment Company (ASX code: AFI) is one of Australia's oldest Listed Investment Company LICs, being established in 1928. They Manage $7.8B worth of Australian companies with some of their biggest holdings being Commonwealth bank, BHP, CSL and Transurban Group.
Like Milton, AFIC have reliably paid me about 5% in dividends, alongside juicy franking credits. AFIC is also a cash flow or dividend focused investment, and features reinvestment schemes like Dividend Reinvestment Plans (DRP) and Dividend Share Substitution Plans (DSSP) which can be a cost and tax effective scheme explained here.
Argo investments is an old school Australian Listed Investment Company (LIC) which was established way back in the 1940s. That means they have been providing Aussie investors with a reliable income stream for almost 80 years. Argo manages a portfolio of around 100 good quality Aussie's stocks currently worth over (AUD) $5.3 Billion.
Based on my experience holding Argo investments (ARG) through the ASX, they currently offer a fully franked dividend of 3.9%, which grosses up to 5.6% with the franking credits. Argos 30 September 2019 shareholder NTA & Investment update lists this as 4% and 5.7%, respectively. This is offered with an attractively low management fee MER of .15%, or $15 per $10,000 invested per year, due to Argos internal management structure
BKI (Brickworks) investment company limited is a research driven aussie LIC which invests for the long term on profitable and high yielding companies. They have been listed on the ASX since 2003 after taking over Brickworks investments, and have their portfolio managed by Contact Asset Management.
They manage (AUD) $1.3 Billion split over 50 Aussie companies, and charge an annual MER of .17% or $17 per $10,000 invested. Currently you can buy BKI on a dividend yield of 6.1% (grossed up to 8.8% with franking credits), with a strong history of dividend growth on average of 4.2% over the past 15 years (against inflation 2.4%).
Portfolio management
Sharesight provide a completely FREE portfolio management service if you have under 10 shares. The Good news is, through owning a couple of index fund ETF and LICs you can diversify your portfolio across the entire globe and still comfortably fit under the limit. For those wanting to own more than 10 shares, my first thought is you should probably re-think what your doing, but Sharesight offer a paid service too which will cater to you (remember that a dollar saved is more than a dollar earned, though!)
Credit card Hacking
Don't let the name fool you, credit card hacking or stoozing as its otherwise known is not about stealing anyone's credentials – its about taking advantage of massive sign up bonuses and cash back offers!
Some cards offer an incredible amount of frequent flyer miles or points which you can exchange for real flights (of course you still have to pay a small booking or 'tax' fee) but the real value here is in upgrading flights. You can even use points to pay for products or gift cards.
The two places I get my information are Pointhacks.com.au and richmondsavers.com
FIRE Blogs
There is a wealth of amazing Fire blogs available online. Too many to go into detail. By far, my absolute favourite and top three are
Mr Money Moustache
The Mad FIentist
The Aussie Firebug
Mr Money Moustache
Mr Money Moustache started his highly successful personal finance blog in 2011 which has grown into almost a cult following of 'Moustachians' which promote the virtues of financial independence. Mr Money Moustache details the journey of software engineer Peter who was able to retire in 2005 aged thirty through hard work, frugality and savvy investing.
You can check out his blog at mrmoneymustache.com that is packed full of great advice, amazing stories and cold hard facts. I've learned a lot from MMM, especially the satisfaction behind being frugal and how delayed gratification leads to much greater success.
The Mad FIentist
The Mad FIentist, or Mad 'Financial Independence' Scientist was launched in 2012 by blogger and software engineer Brandon which followed his journey to financial independence through investing. Brandon AKA the Mad FIentist was able to retire from workforce in 2016 age 34.
His blog the Mad FIentist provides an amazing inspiration and a load of free practical tools such as calculators, portfolio managers and travel hacking comparison tools, as well as a wealth of research topics on investing, tax minimisation, as well as the general psychology of investing and FIRE specifically.
I love reading his blogs and listening to the podcasts whilst driving, and I've picked up a load of useful lessons and strategies from him.
The Aussie Firebug
The Aussie Firebug is one of my all time favourite financial independence blogs. The Aussie Firebug was started by Australian software engineer Matt in 2015 in which he blogged about his pathway to financial independence.
The Aussie Firebug started his investing journey with a foray into property investment, and has since refocused his efforts into index funds in a manner similar to Mr Money Moustache and the Mad FIentist.
His website aussiefirebug.com is a great wealth of resources and features informative and entertaining podcast interviews. The Aussie fire bug also provides useful step by step guides which really resonated with me, as we have come to a number of independent conclusions and use many of the same products.
Accomodation – AirBnB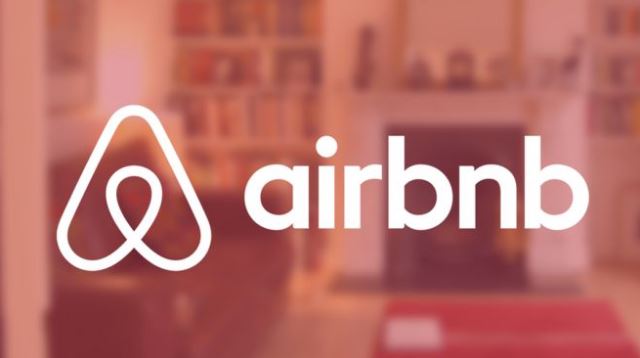 Air BnB is hands down the easiest way I have found to find accommodation whilst travelling. I always get a great deal that's cheaper than hotels, which encourages me to holiday more. I also like that you can get something that is much more unique and personal than the generic overpriced hotel. I have met some amazing people and had some really cool experiences through AirBnB, like staying in a fully decked out luxury two story shipping container home right on the beach
To save up to $76 off your next AirBnB stay you can simply sign up using this link.
Car insurance
Budget Direct is my pick for the cheapest and best car insurance (in Australia). They are a discount online insurer who are part of the international BHL group, and retail their policies to the underwriters Auto & General Insurance Company limited. Auto & General are a huge international firm administering over 6.8 million policies and $2B worth of annual premiums, with nearly 40 years of expertise.
I saw some mixed reviews online, but certainly not as much hate as some other insurance companies were getting (and its worth noting that pretty much no one goes out of there way to write positive reviews, its only the disgruntled ones). I haven't had to make a claim, so I guess the proof will be in the pudding if it does ever happen.
Budget Direct have received numerous awards, including Money magazine insurer of the year three years running and a five star rating from Canstar. From what I can see I have a detailed insurance contract and PDS, with rock bottom prices so I am happy with my level of third party property cover.
For more information on cheap car insurance, check out my post here
Recommended reading
The following books are great reads and have had a pretty profound impact on my life. There is some level of irony that after 13 years in the schooling system, 7 years at university and $300K of vocational training, some of the most important things I have learned have come from these books which were either given to me, rented free from a library or bought second hand under $10.
To me, wealth is a combination of life factors. This includes not only money, but your health and relationships. Money is a small part of wealth which provides you with more freedom and choice. Accordingly, the books which I have learned profound lessons from cover all three of these topics.
Rich Dad, Poor Dad
Rich Dad – Poor Dad is written by Robert Kiyosaki. He is a pretty accomplished author and investor, and was made famous for this stylised work of fiction that really hammers home important financial and life lessons of investing in assets and businesses, including the use of leverage.
If your still wondering what the difference between an asset and a liability or what leverage is, I'm not sure how you stumbled across the FIRE community, but this book will clear it up for you.
I read this book before I started investing and whilst it doesn't give you specific advice in how to invest and start buying income producing assets, it really ignited a fire in my belly which drove me to eventually discover the FIRE community and the amazing benefits of passive income.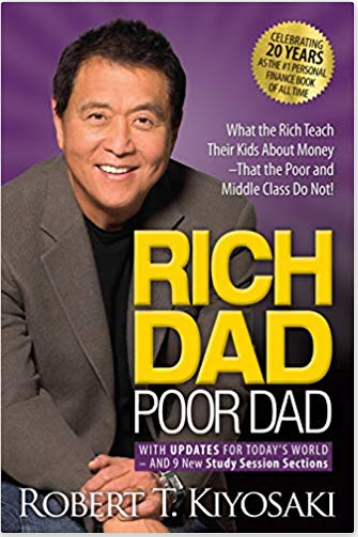 Where to get it
You may be able to borrow this for free from your local library, but if you want a copy for yourself or to give someone, you can get the book pretty cheap online on Amazon here or his boxed set here.
The Intelligent Investor
The Intelligent investor is written by Benjamin Graham, the father of value investing and is a fundamental must read for all investors. Whilst it is fairly advanced, it is easy to read and forms part of the due diligence all intelligent investors need to do.
Benjamin Graham is known as the mentor of the Oracle of Omaha, the worlds most successful value investor Mr Warren Buffet, and Buffet has written a valuable and insightful prefix and appendix for this book
Where to get it
You should definitely find this at your local library, or you can buy it on Amazon here.
The Barefoot Investor
The Barefoot Investor is written by Scott Pape and is a great, no-nonsense financial literacy book aimed at educating people to be better with their money.
Scott was initially a financial journalist and commentator for the media, working for both newspaper and TV shows. He finally 'went rougue' and quit his job to pursue his dream of helping others achieve financial literacy and freedom. The Barefoot Investor book was his way to do this, which contains his simple 9 'Barefoot steps'.
Scott Pape is pretty fiscally conservative, and provides straight forward advice on how to manage your money. I loved some of the scripts he provides you which you can literally read out to insurance companies, banks and other service providers to negotiate a better deal. By following the script I cut my phone bill in half, and got a 20% discount on my car insurance, all in under an hour.
Step 1 – Schedule a montly finance meeting with your significant other
Step 2 – Set up your buckets (organise your bank accounts)
Step 3 – Domino your debts (you shouldn't have any!)
Step 4 – Buy your home (if you must…)
Step 5 – Increase your retirement savings to 15% of your income
Step 6 – Boost your Mojo (emergency savings) to 3 months living costs
Step 7 – Pay down your home loan as fast as possible
Step 8 – Boost your retirement savings
Step 9 – Leave a legacy
One thing I don't necessarily agree with though is Scott's idea that you need to buy a house. This isn't a priority for many of us, and I personally love the flexibility that 'Rent-vesting' (renting and investing) provides me. Due to the inflated house pricing in Australia (the median house price in Sydney is over 20x the average take home net salary) I can rent a luxurious apartment which would just be ludicrous to buy due to its low returns. I also don't necessarily agree with his idea of retiring debt, because I can get better returns investing my money than what the banks actually charge me. But his target audience is more the general working class population not FIRE enthusiasts 😉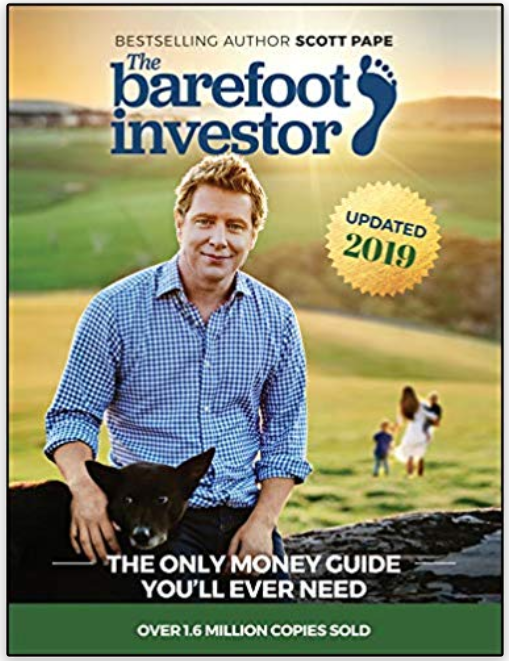 Where to get it
There are now thousands and thousands of the barefoot investor floating around. In true barefoot style, you should borrow this from the library or just borrow your mates copy. If your too embarrassed, you can buy it on Amazon here.
Addition: If you liked his first book, he has written a second book called Barefoot for Families which is aimed at financial literacy for children and helping families pass on good money habits to the next generation. I am reading through a copy which I 'Splurged' for on Amazon here
The China study
The China study is a book written by Dr Colin Campbell, which was first published in 2005 in the United States. It is one of the best selling American books about nutrition, selling well over a million copies. Reading this book was actually a bit of a life changer for me.
Over 30 years ago Dr Campbell started a massive health study based on research he had discovered in his laboratory. Teams from the United States of America, England and China worked together on what has been called the most comprehensive study ever undertaken examining the links between diet and risks of disease.
They looked at the typical Western diet high in animal proteins and fats, as well as processed / manufactured foods, and compared this to the typical eastern diet which is highly plant based (but does have some animal proteins) and mostly whole-food (that is, not highly processed).
By travelling through China they were able to gather detailed health and diet records. All of the data has been published online and is publicly available if you want to check it out. By analysing the data they were able to see some pretty stark links between diet and health. By geolocating and comparing the data gathered in the study, he was able to link disease to economic and diet factors.
Dr Campbell then goes in to classify the diseases he analysed into diseases of affluence such as Heart disease, asthma, diabetes and many cancers, and diseases of poverty such as malnutrition, infectious diseases, malaria and tuberculosis.
Finally, Dr Campbell offers his readers some advice in how to stay healthy and prevent disease with some very simple and basic diet tips. Spoiler alert – its not to continue eating the typical western diet!
Where to get it
If you want a copy of the book check it out online or following the link here to Amazon which is probably the cheapest way to get it.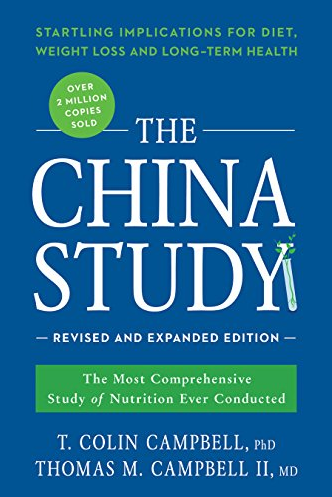 In defence of food:
"Eat food, not too much, mostly plants"

Michael Pollan
In defence of food – an eaters manifesto is written by accomplished food author and lecturer Michael Pollan. The book was expanded into a Netflix Documentary, which was where I actually first saw it. I believe it has since been turned into a TV 'docu-series' or miniseries with PBS and I noticed that his Netflix documentary has been pulled down. If you want to watch the original hour long documentary it you can still access it online for free with SBS on Demand here but you will need to sign in or create a free account.
Michael Pollan's documentary was great and I have since bought the book to add to my small collection, which is just as good of a read. I really like how he reinforces the importance of simplifying food through the use of his seven simple guidelines to healthy eating
Don't eat anything your great grandmother wouldn't recognise as food
Don't eat anything with more than five ingredients, or ingredients you can't pronounce
Stay out of the middle isle in supermarkets; shop the perimeter section
Don't eat anything that won't eventually decay
Stop eating before you are 100% full
Enjoy meals with the people you love, around a table
Don't buy food where you buy your fuel, and don't eat in the car
To me Pollan is really just reminding us to simplify our eating habits, and helping to bust a bunch of silly food myths.
Where to get it
If you want a copy of the book check it out online or follow the link here to Amazon which is probably the cheapest way to get it.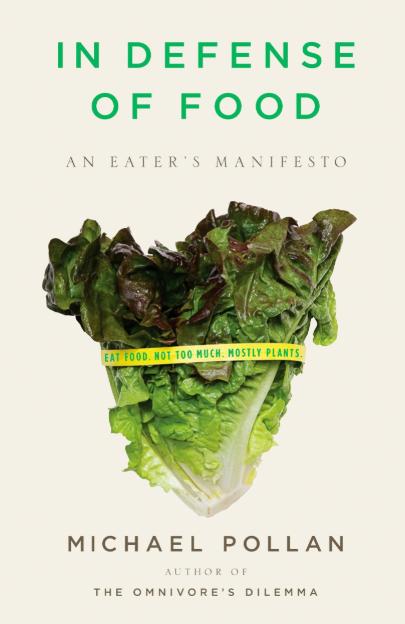 Sweet Poison
Sweet poison is a pretty darn good book, and its easy and quick to read. Its centred around the health dangers of High Fructose Corn Syrup and its extensive use in the manufactured food industry.
The author David Gillespie is actually a lawyer who found himself with some pretty troubling health issues being obese (over 40kg over a healthy adult male weight). Its written from the viewpoint of self discovery as Gillespie explores his own diet and health issues and learns about what is making him sick and how he can fix it.
He does this by explaining his own learning process and journey to the reader, which makes sense as Gillespie has no formal health or medical training, but he is clearly a very intelligent person. He references numerous academic papers and specialists (but at times could probably do with a bit tidier and more referencing) but it certainly makes sense and he backs up his arguments well.
He then offers readers some extensive guidelines about food and how to be savvy about avoiding hidden junk in our food when we are shopping. I read this book because it was given to me by a family member, and I have since bought a few paperback copies of it as gifts to give out to my close friends.
Where to get it
If you want a copy of the book check it out online or follow the link here to Amazon which is probably the cheapest way to get it.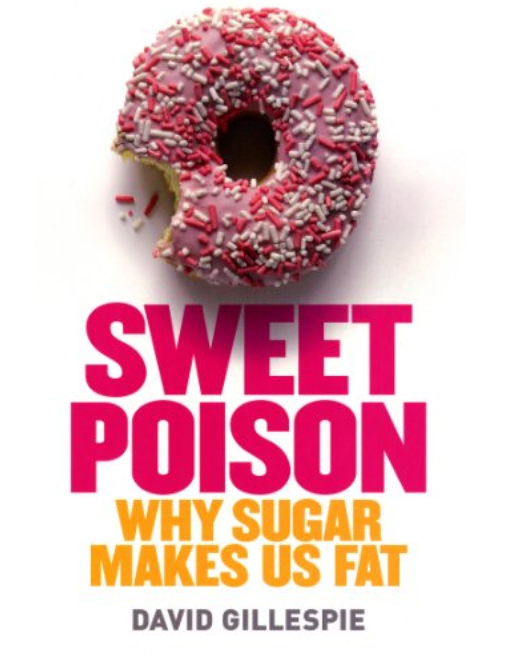 Toxic Oil
Toxic oil is another book written by David Gillespie on his journey of health discovery and is similar to Sweet Poison. Toxic Oil is centred around the widespread use of Seed and Vegetable oils by the food manufacturing and fast food industries. He looks at some pretty alarming research on oil consumption and its health impact, and some of the problems of inaction by worldwide health regulatory bodies.
Gillespie provides the reader with some useful information on avoiding some of the dangerous oils in our diet such as trans-fats. He gives a detailed analysis of many products and assists readers in food shopping with some easy to follow guidelines.
Whilst I think it is still a valuable read and it sits on my bookshelf, I am still not entirely convinced of all of his ideas, for example the idea to replace all vegetable oil with animal fats in your diet. Personally I chose to moderate my consumption of all 'condensed' oils; for example rather than eat avocado oil I would prefer to just eat a whole avocado (maybe smashed on toast!). I still use a good splash of olive oil on the pan when I am frying something though.
I've loaned out my copy of Toxic oil to close friends and bought two copies to give as gifts because I still think it has a lot of really valuable information in it.
Where to get it
If you want a copy of the book check it out online or follow the link here to Amazon which is probably the cheapest way to get it.