What is Roboadvice and should you use roboadvisors for financial advice and investing? Read on as I discuss the benefits and some of the popular roboadvisors in Australia.
The world of investments and finance can be hard to navigate, especially when you don't have a financial advisor to guide you through the process. But with the advent of technology, people now have access to online financial advisors, known as robo-advisors. These platforms use algorithms and machine learning to provide financial advice to people. In this blog, we will discuss everything you need to know about robo-advisors and how they can help you with your finances.
You might not realise, but the biggest roboadvisor in the world is actually Vanguard, with over $83 Billion under management by their automated services.
CaptainFI is not a Financial Advisor and the information below is not financial advice. This website is reader-supported, which means we may be paid when you visit links to partner or featured sites, or by advertising on the site. For more information please read my Privacy Policy, Terms of Use, and Financial Disclaimer.
Roboadvice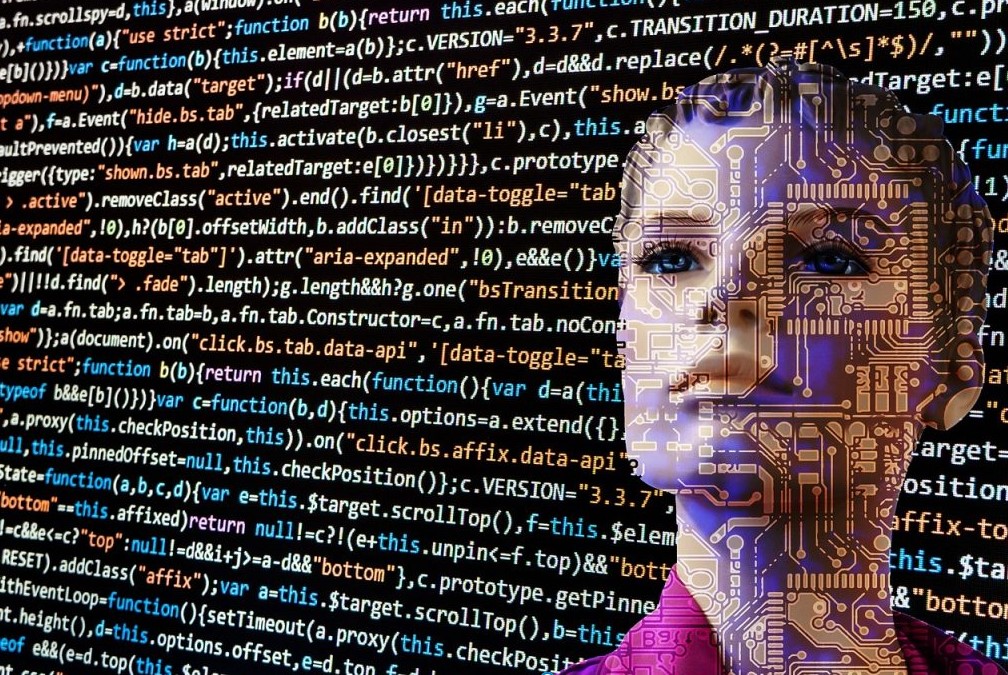 Roboadvisors are automated online platforms which provide financial advice services using pre-programmed algorithms and sometimes machine learning (artificial intelligence). Of course, behind the scenes, there are always actual human financial advisors constantly tweaking and updating the system.
With most roboadvisors you create an account, pay for the subscription service and then input your personal circumstances and details to receive a detailed breakdown of your available financial options. This usually includes a recommended optimum course of action to save you money, reduce your tax bill, and grow your investments.
"A robo-advisor is a digital platform that provides automated, algorithm-driven financial planning and investment services with little to no human supervision. A typical robo-advisor asks questions about your financial situation and future goals through an online survey. It then uses the data to offer advice and automatically invest for you."

Jake Frankenfield – investopedia.com
Robo-advisors initially gained popularity in 2008 as the financial crisis hit. The first platforms were used as an online interface to manage and balance clients' assets by financial managers. In 2010, Jon Stein, a 30-year-old entrepreneur launched Betterment, which was the first robo-advisor to gain significant mainstream popularity. Since then, robo-advisory firms have grown considerably in popularity.
Benefits of Roboadvisors
Robo-advisors are great for those looking for easy access to financial advice, but there are also risks to be aware of. Robo-advisors typically have less flexibility than traditional financial advisors and may not be able to provide tailored and personalized investment advice that takes into account your specific financial goals.
Roboadvisors can also protect investors from being taken advantage of by expensive financial advisors peddling unnecessary or overly complex products for their own gain. The chairman of the Australian Securities and Investments Commission Greg Medcraft explained that:
"Computer-generated financial advice, or 'robo advice' could slash investment costs and eliminate conflicts of interest in the maligned financial planning industry."

Greg Medcraft – ASIC
In this article by the Sydney Morning Herald, he discussed how the robo advice industry was rapidly expanding and the steps ASIC was taking to regulate them.
How do I use a roboadvice?
All Roboadvisors are slightly different, but the sign up process for most robo advisors is generally similar to opening a bank account – you will need to set up an account using your personal contact details and provide proof of identity.
After you are verified, you will need to pay your subscription fees and complete a detailed questionnaire; this usually includes inputting your;
Age
Income
Tax offsets
Family situation
Investments (i.e. property, stocks, and superannuation)
Risk tolerance, and
Investing time frame
The robo-advisor will crunch the numbers and then suggest some potential investment portfolios for you. This will of course, feature the recommended course of action, and an optimum investment portfolio for your personal circumstances. This should be accompanied by a legal document called a Statement of (Financial) Advice. This might include;
Salary sacrifice into your superannuation (concessional) or even non-concessional (taxed) contributions
Whether you should get private health insurance (tax implications)
How big of an emergency fund you should you keep
What kind of taxable investments you should consider making – such as ETFs, Property, stocks or cash and fixed interest.
Whether you should use investment bonds for your kids
How you might use a discretionary (family) trust or other structures
If you agree with the advice you can then simply go and action it, including constructing your recommended portfolio using a low cost broker such as Pearler or Selfwealth. However, many Roboadvisors will allow you to invest directly through them; you can simply transfer, BPay, Visa debit or have your money direct debited from your bank account into the roboadvisor fund.
They will then invest the money on your behalf and maintain portfolio management with automated investment management. Over time, they will automatically make adjustments like re-balancing and tax loss harvesting which help to maintain your risk tolerance, portfolio growth and tax efficiency.
Roboadvice in Australia
If you're an Australian investor, there are several robo-advisory firms to choose from, including Stockspot, InvestSmart, Quiet Growth and Raiz. These platforms offer flexible portfolios, cost-effective investment plans, and personalized investment advice. However, as with any investment strategy, you should research the company and the investment options available to make an informed decision.
Some of the best robo advisors are as follows;
Spaceship Voyager is an investment app with three diversified portfolios: the Spaceship Origin Portfolio, the Universe Portfolio and the Earth portfolio
The Origin Portfolio invests in 200 Australian and global companies, while the Universe Portfolio invests in 100 handpicked global companies, and the Earth Portfolio invests in 50 of the leading ESG companies that are not linked to high levels of pollution, animal cruelty, nuclear power, weapons, gambling, tobacco or alcohol.
All portfolios have a focus on technology growth companies.
No management fees below $100; investments over this amount are $2.50 per month

Spaceship is currently in a bit of Strife with the regulator ASIC due to its management practices, so it is currently not letting new people join the funds.
Stockspot is an Australian roboadvisor company that has been managing thousands of clients since 2013.
It offers five investment strategies to suit various levels of risk tolerance, with ETFs invested across five asset classes.
Accounts with a balance under 10K are free for the first six months and $5.50 per month after that, while balances over 10K incur fees ranging from 0.66% to 0.396% per year plus no additional brokerage or administration fees.
Balances over 50K may access 'themes' for additional ETF selections at no extra cost.
Raiz is an Australian roboadvisor company that was launched in January 2016 under the name Acorns Australia before rebranding to Raiz Invest.
It is the local arm of a US parent company with more than one million US investors.
Investment options include linking bank accounts and credit cards to your Raiz account, setting aside a recurring investment daily/monthly/weekly, lump sums with the help of the app, and 6 diversified portfolios based on risk tolerance.
Standard and Sapphire portfolio fees range from $3.50 per month (for accts under $15,000) to 0.275% p.a. (for accts over $15,000).
Custom portfolio fees (including property) are $4.50 per month (under $20K) and then 0.275% p.a. (for accts over $20,000).
InvestSMART has been providing investment advice to Australians since 1999.
The company launched its robo advice service in July 2015.
The service provides a financial health check and offers 10 investment strategies based on the investor's risk appetite, timeframe, and current assets.
Fees range from 0.55% per annum for balances up to $100,000 and a capped $550 fee for balances above $100,000.
Quiet Growth
Quiet Growth is an Australian Robo-advisor launched in August 2015.
Offers automated online investment management with a minimum balance of $3,000.
Accounts can be individual, joint, SMSF and trust.
Fees start from 0.6% to 0.36% to p.a., first $10,000 free from service fee.
Five investment portfolios based on risk appetite available.

OwnersAdvisory by Macquarie – Advice only (no execution)
Macquarie Group's OwnersAdvisory platform provides access to more than 30,000 investment options in Australia and globally.
Customers can purchase tailored advice on local and international stocks, ETFs, and managed funds with a $55 fee per Statement of Advice plus a $45 monthly subscription fee.
The platform only offers advice; customers must invest funds through an online trading platform of their choice.
Who are roboadvisors suitable for?
In my opinion, I think roboadvisors might be suitable for you if you are not confident about investing on your own, and are seeking financial advice to help you get started. They might also be suitable for people already actively investing but wanting to get some 'expert' advice on the side to critique their investing choices. Finally, I think they could be great for people who couldn't give a shit about learning how to invest but know they need to – it could be a lazy way to start 'passive' investing – noting that you of course will pay a premium to the roboadvisor company for offering the service..
The future of Robo advisors
By the end of 2015, robo-advisers from almost 100 companies around the globe were managing $60 billion assets of clients, by 2022 it was $1.67 Trillion, and it's expected to double again worldwide by 2027. Robo-advisors have become increasingly popular with the millennial generation who prefer online access to financial services and who may not have the assets required to attract traditional certified financial planners. This way of managing funds is not going anywhere, and is changing the game when it comes to wealth management, financial and investing advice.
Conclusion
Robo-advisors have revolutionized the world of financial advice, making it more accessible to people who may not have the time or money to access traditional human advisors. While there are risks involved, they are an excellent option for those looking to get started with investing or managing their finances more effectively. As an Australian investor, you can choose from several excellent robo-advisory firms, but you should do your research and make sure you're making an informed decision. With the right robo-advisor, you can take control of your finances and build a better financial future for yourself.
Captain FI is a Retired Pilot who lives in Adelaide, South Australia. He is passionate about Financial Independence and writes about Personal Finance and his journey to reach FI at 29, allowing him to retire at 30.