Exchange-traded funds (ETFs) and other exchange-traded products have been growing rapidly around the globe. Since the first ETF launched in Australia in 2001, the industry has grown approximately 45% on average year on year [1]!
In order to gain a greater understanding on exactly what an ETF is, and the benefits they can offer to young Australians on their wealth creation journey, I reached out to leading Australian ETF provider, BetaShares, to give us a run down. I have invited them on the Podcast, and while we get around to recording the interview, this what they had to say.
What is an ETF and why should younger investors care?
An ETF is an investment fund that trades on a stock exchange (in Australia this is the Australian Securities Exchange (or ASX for short). ETFs provide a low cost means of gaining exposure to a portfolio of shares, commodities, cash or bonds (to name a few).
Buying and selling ETFs is simple too — they can be bought and sold at any time throughout the trading day, using an online brokerage account like Commsec or NAB Trade.
CaptainFI: My personal choice for an Australian broker is Pearler
Ele: The research shows that ETFs are increasingly being used by younger investors — according to the latest BetaShares Investment Trends research, millennials now make up 43% of new ETF investors, up from 12% more than five years ago [2].
Why do people buy ETFs?
Younger Australians are facing financial challenges not experienced by previous generations: minimal returns from bank savings accounts, high property prices and large student loan debt, not to mention the potential longer-term economic impacts of COVID-19, which are still largely unknown.
In response to these challenges, people are increasingly considering other solutions, such as ETFs, in order to start building their nest-egg and look to achieve financial security.
ETFs offer attractive benefits to beginner investors — low costs, small minimum investment sizes, diversification, and convenience. As mentioned above, ETFs also reduce the hassle of having to select a single share, a process which, for less experienced investors, may be daunting.
An example of this is Australian technology companies. Instead of investing directly in the shares of one or a few technology companies that may be appealing (Afterpay, as an example), BetaShares S&P/ASX Australian Technology ETF (ASX: ATEC), provides access to a portfolio of Australia's
leading ASX-listed technology companies – including WiseTech Global, REA Group, Xero, Afterpay, carsales.com and more – in one trade.
What kind of ETFs are available?
There are currently over 230 ETFs available in Australia— so the range is vast! One of the most popular is the BetaShares Australia 200 ETF (ASX: A200), which hit the market in 2018 as the lowest cost Australian shares ETF in the world (and still is), with management fees of 0.07% p.a [3]
A200 raced to $500 million in funds under management just 11 months after its inception, making it the fastest ever Australian ETF to reach this milestone to date.
What dividends can we expect from A200, and what percentage franking does A200 come with for dividend investors looking for an income stream to retire on?
Investment information, including yield information and performance, can be found at anytime on the BetaShares website. At the time of writing [30 May 2020], the 12-month gross distribution yield of A200 is 5.6%, and the approximate franking level is 79%.
Yield figures are calculated by summing the prior 12 month gross fund per unit distributions divided by the fund closing NAV per unit. Please keep in mind that past performance is not an indicator of future performance.
What is a market maker and why does A200 always trade at 'fair value'?
Market makers are professional traders whose job is to provide bid and offer prices in the market to ensure that ETF buyers and sellers have someone to trade with.
One of the key benefits of ETFs is that they typically trade at or very close to the value of their underlying holdings – called the 'net asset value', or NAV. This is largely a product of the 'open- ended' ETF structure.
The ETF issuer is able to create or redeem units in the ETF in line with current demand, unlike other 'closed-ended' fund structures where there is a fixed number of units, and the forces of supply and demand mean that prices can trade at a premium or discount to fair value.
Investors can see for themselves whether an ETF like A200 is trading at their 'fair value' by checking the NAV on the issuer's website. An indicative NAV (iNAV) is published for most ETFs, updated at very frequent intervals based on live market prices during each trading day. Market makers will
regularly update their quotes to reflect changes in the NAV.
You can learn more about fair value here.
Shorting the market generally means taking a position that is designed to go up in value as the market falls. Of course, the flip side of this is that if the market goes up, a short position will result in losses (which can also be magnified if there is gearing involved).
There has been a lot of interest lately in the three short (or 'bear') funds that BetaShares offers. With the market falling so far, so fast, earlier this year, these funds were among the top performers on the ASX.
The bear funds are also a much more convenient way to 'go short' than other methods such as trading futures or CFDs. We have two funds that are designed to increase in value when the Australian sharemarket falls (and vice versa), and one that is designed to increase in value when the U.S. sharemarket falls (and vice versa).
It is important to note the BetaShares bear funds target a return in a particular range over a one-day period, and should not be relied upon to generate exactly that return over a period of longer than one day. For this reason, investors should not expect the applicable bear fund to have the same return or hit a certain price at a specific index level.
It's very important to understand exactly how these funds work before investing in them (including the investment risks), so worth checking out this article on our website.
The BetaShares bear funds' strategy of seeking returns that are negatively correlated to market returns are the opposite of most managed funds. Also, gearing magnifies gains and losses and may not be a suitable strategy for all investors. Investors in geared strategies should be willing to accept higher levels of investment volatility and potentially large moves (both up and down) in the value of their investment.
Geared investments involve significantly higher risk than non-geared investments. Investors should seek professional financial advice before investing, and monitor their investment actively. An investment in any of the bear funds should only be considered as a component of an investor's overall portfolio.
What are some of the benefits and risks of buying ETFs?
As previously mentioned, low cost, small minimum investment sizes, diversification benefits and convenience of access are some of the key factors behind the rise in popularity of ETFs.
What is perhaps less well known is that ETFs also offer better transparency into what they are holding than other financial products (such as unlisted managed funds).
Investors are able to log on to an ETF provider's website at any time and view the entire portfolio of the ETF, so you know exactly what companies you're exposed to whenever you'd like. As with all financial products ETFs do carry some risks, the key one being that you will be exposed to the ups and downs of the underlying portfolio that the ETF owns.
In other words, if you buy an Australian shares ETF, and the Australian share market goes down in value, you should, of course, expect your ETFs value to go down too.
All financial products (including ETFs) come with a Product Disclosure Statement (PDS),that describes the fund, including its aim, objectives and risks — all investors should read this to consider whether the product is appropriate for them and get in touch with the ETF manager if they have any questions.
We currently offer the broadest range of exchange traded products in Australia (over 60!), providing cost-effective access to Aussie or global shares, cash and fixed income, currencies, commodities, and active and alternative strategies.
In late 2019, BetaShares launched four low-cost multi-asset ETFs, ranging from conservative (ASX: DZZF) to high growth (ASX: DHHF). Each ETF was designed to simplify portfolio construction and offer an 'all in one' solution, by providing exposure to a range of asset classes, including shares, property securities, bonds, and cash, across Australian and global markets in one trade.
BetaShares was founded in Australia in 2009, and we've grown to be one of Australia's leading ETF providers, managing over $11 billion in assets.
All ETF's assets are held by a separate custodian. A custodian is an independent professional entity whose job it is to hold the ETF assets on behalf of the ETF investors (and not the ETF issuer itself).
So even if an ETF issuer like BetaShares was to suddenly go out of business for any reason, the ETF assets would generally be protected and continue to be held separately on trust by the custodian;
Summary
Hopefully, the answers above have given you a really good overview of what ETFs are, and why they're worth learning about on your financial education journey. Learn more about BetaShares over here or contact Ele from the BetaShares team directly at [email protected].
References
ASX, BetaShares ETF Review. As at 30 May 2020.
BetaShares/Investment Trends Research, 2019 (released December 2019)
Other fees and costs, such as transactional costs, may apply. Refer to the Product Disclosure Statement.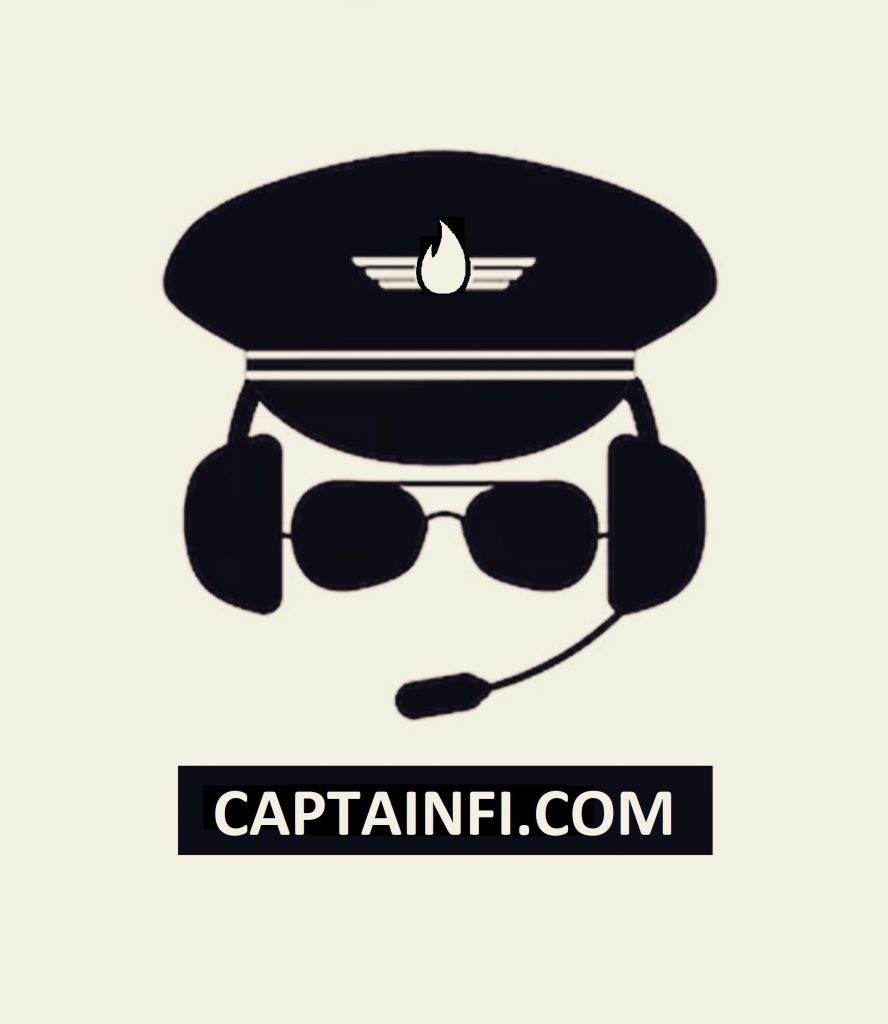 This article contains general information only and does not take into account any person's objective's financial situation or needs. Investors should consider the appropriateness of the information taking into account such factors and seek financial advice. Past performance is not indicative of future performance.
BetaShares Capital Limited (ABN 78 139 566 868 AFSL 341181) (BetaShares) is the issuer of the BetaShares Funds. Before making an investment decision, investors should consider the Product Disclosure Statement (PDS), available at www.betashares.com.au, and obtain financial advice. Investments are subject to investment risk, investment value may go down as well as up, and investors may not get back the full amount originally invested.
Captain FI is a Retired Pilot who lives in Adelaide, South Australia. He is passionate about Financial Independence and writes about Personal Finance and his journey to reach FI at 29, allowing him to retire at 30.