There are some pretty amazing bloggers out there in the FIRE / personal finance sector, as well as some great stuff popping up on social media channels too. I want to give you a run down on some of the ones I found the most influential and learned the most from. You should most certainly be tracking these writers and listening to their powerful (if somewhat Anti-establishment) messages. Most have blogs with hundreds of articles, and some even have podcasts which you can listen to at home, in the car or on the go making it really accessible and easier than ever to gain insights, inspiration and motivation on your journey to Financial Independence.
Top world wide Financial Independence Blogs
In my opinion, these are the worlds BEST Financial Independence blogs. These cover earning, frugality, saving, investing and early retirement in extreme detail. These people have meticulously documented their process from start to finish, allowing you to simply copy exactly what they did so that you can reach Financial Independence. These are finance blogs you should be following absolutely no questions asked, as you will learn an incredible amount from them (as did I)
Financial Independence through Frugality: Mr Money Moustache
Mr Money Moustache, aka Peter Adeney from America is one of the most infamous bloggers on the FIRE scene. MMM started this epic personal finance blog in 2011. It has since grown into almost a cult following of 'Moustachians' which promote the virtues of financial independence. MMM details his journey from working as a software engineer and being able to retire in 2005 aged thirty through hard work, frugality and savvy investing.
You can check out his blog at mrmoneymustache.com that is packed full of great advice, amazing stories and cold hard facts. I've learned a lot from MMM, especially the satisfaction behind being frugal and how delayed gratification leads to much greater success.
He regularly contributes to his blog, and the comments section are usually pretty lit, with a lot of engagement from his 'Mustachian' followers. His website is just massive and there is a huge wealth of free information available to read
MMM has featured in countless radio and television interviews, podcasts, other blogs and YouTube videos – all based upon his 'shockingly simple math behind early retirement'. If there is one blog I think you should look into, I highly recommend that it is Mr Money Moustache!
The Ultimate Father figure of Investing: JL Collins
JL Collins is like the OG (Original Grand-dad!) of FIRE! He wrote an amazing blog called 'The Simple Path to Wealth' which has some pretty amazing content.
One of the best series within the blogs has to be his Stocks Series, which contains basically all you need to know about investing on your path to reach financial Independence. He has since collated, condensed and edited this entire blog into the book (with the same title as the blog) 'The Simple Path to Wealth'
He echoes the virtue of an incredibly simple investing portfolio of ulta low cost total stock market index fund ETFs. It is interesting to see how his investing attitude changes as the blog developed, and how he dropped the majority of Money markets (fixed interest bonds) and property out of his portfolio on his journey to 100% equities.
JL Collins now invests primarily only in index fund ETFs, with a small cash buffer and bond holding due to his growing age and being deep within the retirement phase of his life.
Do yourself a favour and watch this January 2018 interview of him at this 'Talks at Google' (AKA 'Ted' Talk) event.
Learning, Research, Tax and Digital advantages: Mad FIentist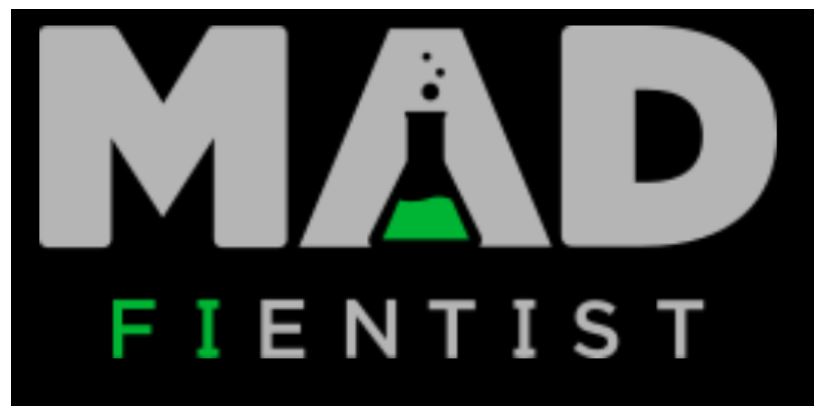 The Mad FIentist, or Mad 'Financial Independence' Scientist was launched in 2012 by American blogger and software engineer Brandon. The Mad FIentist details Brandon's journey to financial independence through investing in ETFs. Brandon AKA the Mad FIentist was able to retire from workforce in 2016 age 34.
His blog the Mad FIentist provides an amazing inspiration and a load of free practical tools such as calculators, portfolio managers and travel hacking comparison tools. He also offers as a wealth of free research on topics spanning investing, tax minimisation, as well as the general psychology of investing and FIRE specifically. He opens up and is very raw and genuine about his own experiences chasing FIRE, especially talking about his own mental head-space and I think he should be commended and respected for that.
I love reading his blogs but some of his best work are the podcasts. These are pretty long, and packed full of great information. I love re-listening to the podcasts whilst driving, and I've picked up a load of useful lessons and strategies from him, sometimes on the third or fourth listen.
FIRE with a family: Meet the Frugalwoods
Elizabeth and Nate Thomas lived a normal suburban life, they had a house, careers as professionals, good savings and had started a young family. But they were becoming increasingly tired spending the majority of their days working without really seeing an end in sight.
They decided to pursue a 'tree-change' dream and to become as self sufficient as they could. To achieve this, the young family embraced frugality to achieve a savings rate of over 70%. For three years Elizabeth blogged about their journey, which some saw as extreme frugality, but to them just became the new normal.
Instead of catching a movie, the family took their *frugal hound* down to the dog park. Instead of going to a restaurant, Elizabeth and Nate cooked up many wonderful whole food Veggie based meals at home. Their frugal lifestyle was less about sacrificing, but more about replacing expensive activities; substituting them with more wholesome community and family based events
"We don't stress out about impressing people with material possessions, buying the latest gadgets, or keeping up with the Jones'. In the process, I discovered self confidence and liberation that stems from disavowing our culture's promise that we can buy our way to 'the good life"

The Frugalwoods
Elizabeth and Nate eventually reached achieved their goal, reaching Financial Independence and buying their dream acreage in Vermont. To maintain Financial Independence and their current homestead lifestyle, they continue many of their 'frugal' ways. This has brought them a sense of peace and accomplishment, as they have removed themselves from the rat race. They continue to live there to this day, where they raise their two children.
Elizabeth is now a published author of Meet the FrugalWoods, her book describing exactly how they did it all.
Best Australian Financial Independence blogs
Don't be discouraged when you see a lot of international names from the likes of the United States, Canada or Europe – Financial Independence, Retire Early is very much alive in Australia too and we are spoilt with some pretty amazing content creators and bloggers here which can show you exactly how they are optimising FI for the australian financial landscape.
OG (Original Gangsta) Aussie FIRE content: The Aussie Firebug

The Aussie Firebug is hands down my all time favourite of the FIRE and financial independence blogs. The Aussie Firebug was started by Australian software engineer Matt in 2015 in which he blogged about his pathway to financial independence.
The Aussie Firebug was one of the first bloggers I really got on board with, and helped me to discover FIRE from an Australian perspective. Whilst a lot of bloggers present great information and reasoning, The Aussie Firebug goes that one step further and gives you detailed information (including YouTube tutorials) about the actual steps you need to take to pursue FIRE, i.e. how to start a brokerage account, how to invest in shares, how to fill out a tax treaty form etc.
The Aussie Firebug started his investing journey with a foray into property investment, and (just like Strong Money Australia) has since refocused his efforts into index funds through ETFs and LICs in a manner similar to Mr Money Moustache and the Mad FIentist.
His website aussiefirebug.com is a great wealth of resources and features informative and entertaining podcast interviews. The Aussie fire bug also provides useful step by step guides which really resonated with me, as we have come to a number of independent conclusions and use many of the same products.
AFB has a strong community engagement and also runs dedicated 'Ask Firebug Friday' blogs where he interacts directly with his followers. His blogs are fun to read and its clear that the Aussie Firebug has a great sense of humour, is hard working and is just generally pretty down to earth Aussie. His style of writing clearly resonates with younger Australians.
Strong Money Australia (SMA) is a blog created between Dave and his partner which details their journey to FIRE. SMA are from Perth, Australia, and started their financial journey with property investing.
Although initially focused on property with portfolio or net worth / capital investing, Dave and his partner shortly discovered the amazing benefits of income investing. They detail their journey of realising how low cost ETFs and LICs can provide a diversified and regular stream of income allowing them to reach FIRE sooner. SMA writes on and give comprehensive guides on how to transition from a property to an index fund based portfolio
The SMA website also features a comprehensive discussion on low cost ETFs and low cost LICs and why investing for increasing dividend streams is their primary effort. Whilst Dave is now purely concentrating on buying only LICs as his preferred index fund investment vessel/structure (over ETFs), I still love ETFs due to their simple trust structure so I buy both ETF and LICs. There is some great discussion on his blog as well as links to some other great blogs on this topic.
I enjoy spending hours tabbing through all of Dave's blogs on my tablet whilst sitting down with a nice pot of tea on my balcony, and with over a hundred quality articles its never hard to find one I am interested in. SMA regularly release new blogs with relevant and insightful information, so I highly value his experience in the FIRE scene.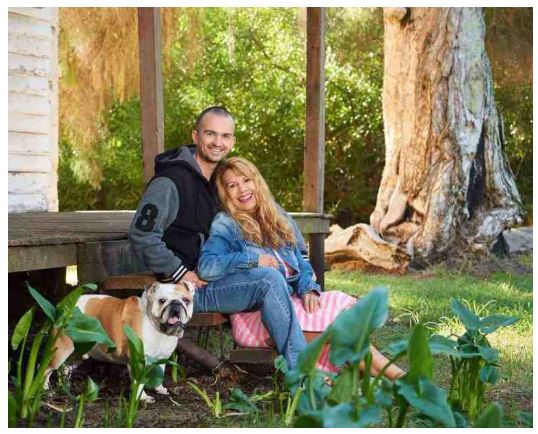 Dave Recently teamed up with Pat from the Life Long Shuffle to produce the Fire and Chill Podcast, which is a great regular podcast which tackles some of the big issues people face on their journey to Financial Independence.
Aussie LIC research and FIRE podcast: Pat the Shuffler
Pat the shuffler, aka Pat Syrak, runs the blog 'Life long shuffle'. Like other FIRE bloggers, Pat has been featured in a lot of main stream media interviews. Pat is really open about his progress towards FIRE, and publishes his financial independence progress tracker and net worth sheets every month (similar to the Aussie Firebug).
Pat is a 30 year old Engineer and I definitely felt a sense of instant rapport with him since I started my aviation career in engineering too (this means we probably ate the same amount of instant Ramen noodles whilst trying to work out questions and assignments on mechanics of solids, finite element analysis and programming). Like myself, Pat is also from Sydney, Australia which is one of the most expensive cities in the world to live in.
One of the resources Pat gives away for free on his site is his LIC discount estimator which you can view here. Pat also has a wealth of other resources on his website as well as some great blogs on topics related to FIRE such as home cooking, travel, frugality, and shopping / budgeting.
Pat Recently teamed up with Dave from Strong Money Australia to produce the Fire and Chill Podcast, which is a great regular podcast which tackles some of the big issues people face on their journey to Financial Independence.
The FI explorer details the journey of a 40-something year old FIREstarter who is a little further down the path than most. Whilst the FI explorer doesn't post a lot, the content on the FI Explorer is very straightforward and to the point. The FI explorer is very open and honest about his investments, and the majority of his posts provide detailed investment breakdowns and monthly portfolio reviews.
From what I can tell, it looks like the FI explorer is chasing what is sometimes referred to as FatFIRE, or reaching a point of Financial Independence on a larger passive income without the need for frugality. His goals is to obtain a portfolio of approximately (AUS) $2M, to allow a passive income of over $80,000 per year.
At the time of this article, The FI explorer has a portfolio of approximately (AUS) $1.7M. Whilst many of his peers may have thrown in the towel and quit their job on the passive income that this would produce, it is clear that the FI explorer likes his job and is happy to continue to work for the ability to spend more in retirement.
The FI explorer invests mainly in diversified Australian ETFs, his largest ETF holding being Vanguard High Growth Fund, then Betashares Australia 200 ETF (ASX:A200) and then Vanguard Australian shares (ASX:VAS). The FI explorer does not particularly like LICs due to their structure, so he doesn't invest in them at all. He does however, invest in other areas which conventional FIREstarters avoid such as Bonds, directly owning shares in companies, Gold (physical and gold ETFs), Bitcoin and in Peer to Peer lending.
Michelle from Frugality and Freedom is a mid-30s South Australian on the path to financial independence. She writes about her journey to FI in an Australian context, and has been on her journey since 2012. Michelle writes about 'Slow FI' from the perspective of having a modest income, being a single woman, enjoying a semi-nomadic lifestyle and enjoying frequent travel, and taking a socially and environmentally aware approach to pursuing FI. Her blog themes include
Embracing frugality: Bringing intentional to your spending, saving for your goals, being resourceful to solve problems, and increasing your self-reliance.

Growing wealth: Understanding investing in Australia, experimenting with side hustles and micro-businesses, and creating work you love.

Enjoying travel and adventure: A passion of mine! Getting to know how to travel affordably and authentically, including combining this with location independent work.

Practicing minimalism: Honing in on what you value most – in your time, money, possessions and energy – and then letting go of the rest

Ensuring alignment: As with minimalism, ensuring that how you live and how you use money aligns with your values and goals.

Michelle, Frugality and Freedom
More Financial Independence Blogs
There are a load of great Financial Independence blogs popping up on my radar and I am always interested to check them out. Some other FIRE blogs that I am following include;
"We're normal, average people who are choosing a different path in life. Some think we're a bit weird for doing so, but we are confident we're heading in the right direction."
"I'm on a quest for financial independence so I can retire early to the country with dogs, cows and an excellent glass of wine. Right now, I'm working in a concrete jungle. Tag along with me, it should be a great journey."
"A late 40s woman from Melbourne who discovered FIRE in 2018. She writes about her struggles and wins as a way to be accountable; and add an 'older' voice to the FIRE community."
"I'm in my mid 50's, I've achieved FI but am yet to RE. (Though I am planning to go part-time next year on what I call a glide-path to retirement.) I'm single, female and have 4 boys in their twenties. I write from a late-starter's perspective, but coming from the viewpoint of someone who started with literally nothing ($60 cash and 4 boys under 5 years old.) I've been able to achieve financial independence on a teacher's wage as a single parent."
"I'm Miss B, a 30-year-old Sydney-sider who is keen to create a life where I don't have to stress about money. I share my story at All About Balance; this mostly looks like tips and tricks on saving, investing, and growing your income while maintaining strong relationships and a healthy body and mind. I'm all about reaching financial independence while still having a life now."
"Serina Bird is a former diplomat, author of The Joyful Frugalista, co-host of the podcast, This Abundant Life, and a money coach. Serina's vision is to encourage people to become frugalistas – spending less and saving more (with joy) on the path to financial empowerment".
"This is a blog about having enough money to have a high income and be financially independent after retiring early, or HIFIRE for short."
"I'm a 27-year-old copywriter living in Sydney, Australia with my husband, the affectionately named Captain Babestick (he has not approved this), and little rescue cat. I write about my favourite things ever. Minimalism and money. Intention and money. Generosity and money. The three things that underpin a successful financial life."
"We're a married couple living in Melbourne, Australia in our mid-30s with a toddler and a dog. Ms FireMum primarily writes on this blog.Both Mr FireDad and Ms FireMum work full time in corporate jobs. We don't hate our jobs, but it would be nice to have the option to choose to work, instead of needing to work".
"I'm just an average guy who grew up in Sydney in the early 90's. Growing up, no one showed me how to become financially independent so I taught myself how to make money and attain wealth. As a millennial, I am fascinated with the concept of FIRE (financial independence retiring early, not y'know, arson), a concept which is almost non-existent here in Australia. Recently, I achieved a goal I set early on of $1m in net assets before 30."
We started this journey concerned about not getting ahead financially and worried about the amount of rubbish our family created. It was then I had an epiphany that mindlessly spending money and environmental destruction were intricately linked together. There was a direct connection between financial literacy and environmental stewardship – big light bulb moment here! It was then the Sustainable Living blog was born – the Eco-Friendly and Frugal Path to Financial Independence."
"My name is Shaun and I blog at Project Palm Tree. I love to write about reducing stress, personal finance, and living a life that you love. During the first year of writing this blog, I stumbled across the FIRE movement and it has become an obsession. Being 53 and trying to retire by 60, I definitely fit into the LATE 2 FIRE space."
"I blog at FIRE for One about my discovery of, and journey towards, FIRE. A latecomer to the FIRE movement, I'm a single woman in my early 50s looking primarily to ensure that I'll be okay financially during retirement. I started getting my financial act together nearly three years ago, and discovered FIRE through my Barefoot Investor membership. At the moment, I'm challenging myself to improve my savings rate over the 2019-20 financial year. My main FIRE-related interests are women's finance (naturally!), financial issues of being single, politics and social equity issues. My selection of articles is based around these themes."
"I'm Aussie Doc, a specialist doctor with two small boys and a stay at home partner. We recently took and loved a big trip, getting half-way around Australia. We're hoping to take a second "mini-retirement" with our boys to show them more of our beautiful country. For many years, there was little personal finance information based in Australia and nothing specifically relevant to me as a doctor. I started Aussie Doc Freedom to write about financial topics and tips relevant to healthcare professionals locally. I wish I had known most of this ten years ago!"
"We're Sarah and Laura from Keepin It Frugal, a blog all about consuming less to live more with every dollar. We write for the people who know there is more to life than working in order to feed materialistic addictions. Follow our adventures as two Australians on our path to FIRE, through frugality and wellness."
"Alex and Ellie are a pair of 30-somethings from Brisbane looking to FatFIRE before the age of 45. We blog weekly on how we're combining highly frugal living with investing to reach our lifestyle goals – and we're now over half way there. Come say hey back to us!"
"Bronwyn from Miss Money Box, a Kiwi and former Sydneysider now living in Melbourne. When I was getting started in stock market investing in my 20s, I found it wasn't a subject any of my friends were really into. On top of that, finding accessible content online that didn't sound like it was written by a human calculator was borderline impossible. That's where the seed for Miss Money Box was planted. Launched in earnest in 2016, Miss Money Box is an educational blog consisting of relatable finance content aimed at helping Australian women expand their general knowledge around personal finance."
"We are: A happily married mid-20s couple, with a baby (Baby DDU) and a cat. We have a dream & a goal that one day, sooner than you'd think, we will be financially independent with our investment income paying for the life we want to live as early as possible."
Steph and Sarne are a married couple living in Sydney, Australia. They both grew up in lower middle class families quite far removed from any 'silver spoons' so they have always been resourceful through their young lives and this is something they have taken into adulthood.
"Frugal living for us is about making the most of everything. Re-using, recycling, repurposing, refurbishing. Getting the most out of a day. The most out of a dollar. Squeezing the most out that last zooper doper! Basically, frugal living = Creating more value in all aspects of our life."
"We are a married couple in our 30s. We had our first child in 2019 and currently live in Sydney. Before moving back to Australia in 2015, we lived in several different countries (mainly in Europe) for over a decade. We love the outdoors, spend a lot of time in nature and on the water and just enjoy life in general. We have a lot of different interests and a long list of projects we'd like to get stuck into as soon we leave our corporate careers. We both work for large international companies and don't mind our jobs (for now). But we can't wait to leave the 9-5 and do more of what we enjoy most – exploring, learning, building, travelling, aaaand – fulfilling work! (Yes, you read that correctly and yes, this is a FI blog"

Miss Flamingo
With 1,534 posts since he started blogging in 2006, Enough Wealth has amassed a portfolio of over (AUD) $2.6 Million and blogs about money, investing, and politics.
"Your Journey To A Happier, Healthier Life. When you have control of your finances, instead of the other way around, you'll find that there is so much more to experience in life than the debt and paycheck-to-paycheck cycle."

Choose FI
A Wealth of common sense by Ben Carson is packed full of great content and I have enjoyed binging his articles from time to time. I think its definitely worth a read, however full disclaimer – Ben works for an investment / management firm and this blog forms part of his business advertising / model. Ben is a financial advisor, and an accomplished author – having published several books. Ben also has a great podcast – Animal Spirits. I think it is well worth listening to Bens experience!
"Albert Einstein once said, "If you can't explain it to a six-year-old, you don't understand it yourself." The main reason I started this website is to try to explain the complexities of the various aspects of finance in a way that everyone could understand them. Both the economy and the financial markets are complex adaptive systems, but I've never found complex problems require complex solutions.

Common sense and self-awareness are extremely underrated attributes in the world of finance. Less is more is one of my guiding principles. Perspective and understanding can get you much further than tactics or textbook knowledge. I've always found that the most intelligent people I've learned from over the years are able to simplify to make any topic more understandable and put difficult concepts into common sense language. That's always been my goal here as well."

Ben Carson, A Wealth of Common sense
Conclusion
In summary, these blogs are a great source of information. In today's information age, we have vast amounts of information and resources at our fingertips through our smartphones, tablets and computers. These blogs represent a great way to get that information, from credible people who have successfully reached FIRE or are well on their way to it.
Enjoy going down the rabbit hole! Of course, these all cross reference to other blogs, content and resources available for free which means you truly have all the information you could ever need only a few clicks away.
If you find anything awesome online or think I should review any other blogs, let us know in the comments so we can get to it!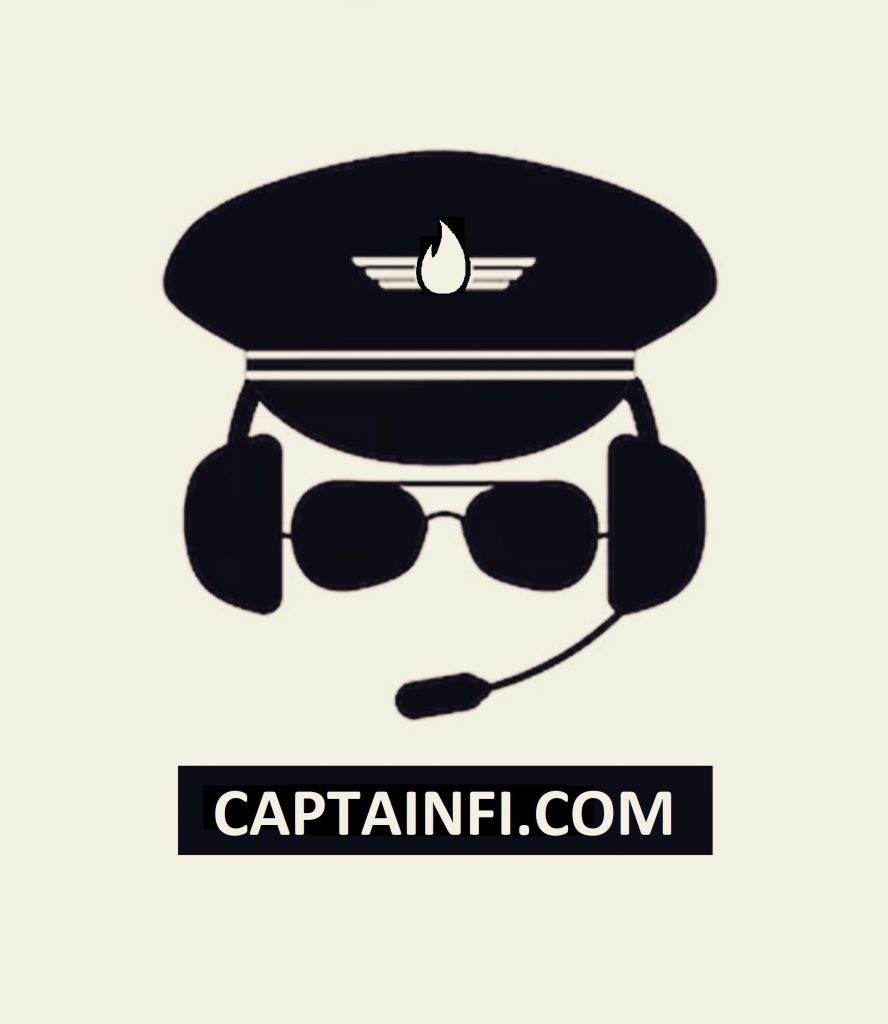 Get Financial Independence!
Captain FI is a Pilot based in Sydney, Australia and is passionate about Financial Independence. He writes about Personal Finance and his experiences becoming an investor on track to retire by 30. More about Captain FI