The average Australian has a credit card balance of $3,000 and that their interest rate is currently 15.6%! Find out how to get on top of your debt faster with this Wisr review.
Wisr Review
Wisr, founded in 2006 by David Doust, has created an innovative solution to help people stay afloat and maintain control over their finances, specifically by helping people to get on top of their credit and debts and encouraging them to pay it down faster. Wisr helps people pay off their debt using both 'round-ups' through the Wisr app and by refinancing to affordable payments with lower interest rates.
The Good
Flexible repayment terms
No fee for early repayments (its encouraged)
Debt consolidation loans up to 15% lower interest rate than credit cards
Round-ups automatically pay down debt (similar to Raiz)
The Bad
Wisr app has a monthly $1.25 fee for non Wisr borrowers
Wisr vehicle loans comparison rate aren't that cheap
Verdict: Wisr is an effective way to get on top of your debt quickly.
CaptainFI is reader supported, which means we may be paid when you visit links to partner or featured sites
What is Wisr (ASX:WZR)?
The best way to think about Wisr is that it's a lender and platform for people who are looking for help to pay off their (non home loan) debt.
Wisr are an ASX listed company (ASX:WZR) that works by refinancing debt into more affordable solutions, and is mainly a peer to peer provider of personal loans similar to Plenti (RateSetter).
The Wisr app is just like the 'round-up' microinvesting app Raiz except the difference goes towards your debt, Wisr loan or directly into your bank account rather than an investment.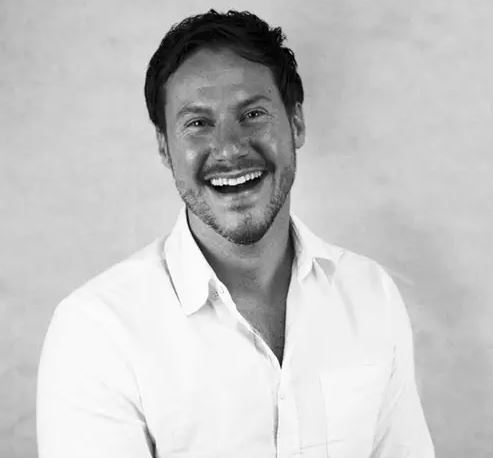 What is the Wisr app?
With over 350,000 Australians using the Wisr app, it's one of the most popular ways to work down your debt.
The Wisr app is a financial wellness platform for people that are looking to pay off their debt like personal loans or credit cards. The wisr app, just like the 'round-up' investing app Raiz, rounds up every time you buy something on a linked account and puts it towards your debt or bank account. Everyday purchases are rounded up to the nearest dollar and the spare change is put to work.
How do I use the Wisr app?
The Wisr app is super easy to use. Just download it, create an account, link your bank account or credit card, and every time you buy something using the linked account Wisr will round up to the nearest $1 and put that spare change towards your debt! The whole process is pretty quick.
Can I set a goal on the Wisr app?
Yes of course – just choose what type of debt you want to work on before linking it to your Wisr app.
How much does the Wisr app cost?
The Wisr app is free to download, and is free for Wisr customers (that is, those with a Wisr personal or Vehicle loan). If you are using the Wisr app to pay off non-Wisr debt, then it costs $1.25 per month for a subscription.
What are the different types of loans on Wisr
Wisr is a credit provider offer two main types of loans on the platform
Personal loans (Debt consolidation loan)
Car loans
You can also choose from a secured or unsecured loan (you will pay more for an unsecured loan and security will be required for some loans). Currently Wisr financial products do not include a home loan (or home loans) or investment solutions services like the big banks or other another broker may offer – you will have to decide on other lenders for a home loan product.
Wisr loans have the following features;
Wisr personal loans
Wisr Personal loans can be used for any goal without restrictions on what type of debt can be repaid by this particular product (i.e., credit cards) as long as there is some form of regular income coming in every month.
It offers an affordable interest rate which reduces total repayments over time – if the rates have been set low enough during application then this could result in paying off more than just debts – After playing with the online calculator I found that the interest rate can be up to 15% lower than some credit card interest rates!
A Wisr personal loan could be quite smart as a Debt Consolidation Loan, because not only does it lower your total repayments by reducing the interest rate, you could also use it to consolidate the number of credit cards you need to pay off on top of each other every month – removing the associated fixed fee with each card.
Wisr car loan
Qualifications for a Wisr car loan are not strict, but you need to have an active bank account and be 18 years or older. New cars only qualify if they're under 36 months old at the time of submission. The maximum amount that can be financed through this type of program is $63,000, and it's possible to get approved even without having good credit history.
The repayment term is flexible – you're able to lower your monthly payments by selecting a longer timeframe however you will pay more interest. The downside of a vehicle loan through Wisr, however, is that it's not possible for those with bad credit history or who are self-employed to apply.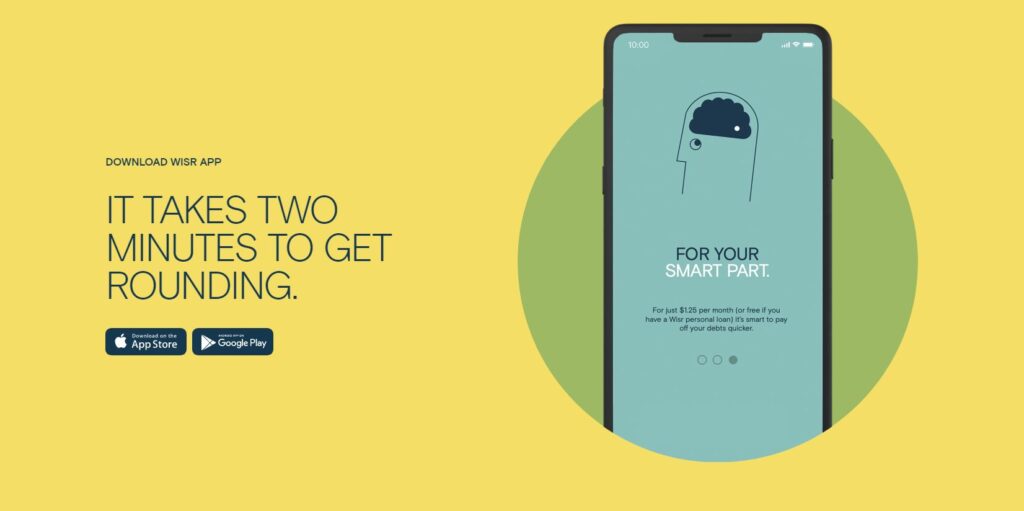 How much can you borrow on Wisr
Wisr provide a borrowing range of $5,000 up to $63,000 (in increments) over 3, 5 or 7 year periods with flexible repayment terms – meaning they can be paid back at any fixed weekly, fortnightly or monthly intervals over 36 months or more than that if needed.
Generally the five year term and fortnightly repayments seems to strike a good balance between serviceability and total interest charged.
Despite the obvious commercial relationship incentive to sell you as much debt as debt as possible for as long as possible, Wisr generally encourage a shorter repayment term to save you interest, early repayments, as well as encouraging round-ups through the Wisr app which is free when you have a Wisr loan
When is the best time to apply for a loan
The best time to apply for a loan is when you have the most cash available and as little debt as possible as that will reduce the risk of having your application declined – but this can be difficult with falling salary, mounting debt or in hard times. A sensible approach may be to pay off as much credit card debt as possible whilst still maintaining your emergency fund before applying
When considering whether it's worth getting a Wisr Loan instead of paying off debts on other non-Wisr loans over 36 months, one should consider how long you are likely to stay at your current employment and what changes might happen during that period such as financial hardship through illness, divorce or similar which may affect their ability to repay those loans without an increase in interest rates. For example if somebody was unemployed and had no income then conventional wisdom dictates they should be putting money into paying off their debts rather than potentially having to repay a higher interest loan.
Tips for getting approved for a good rate on your mortgage or car loan
In order to get approved for a good rate on your loan you need to be as upfront and honest with Wisr (or any other loan broker) when filling out the online application. They will request information such as;
How much money have you been earning per month over the past six months (approximately)?
What were your monthly expenses over those same six months?
When was your last employment contract terminated?
Do you have any other outstanding debts that are not included in this application?
What was your interest rate?
How much do you want to borrow?
How long is the term of repayment?
With these pieces of information they can properly assess if there's enough room in your budget for new debt repayments – it may seem like a lot of work but considering what could happen if you don't get a good deal, it's worth the time.
The more information they have about how much money you owe and what type of debt you're looking for can help them find a solution that suits best for you. So be as upfront as possible when filling out their online application with accurate figures so there are no surprises later down the line!
Fees of Wisr
Wisr does have some fees associated with its products and loans, in addition to the interest that is charged on loans. The best way to get on top of this is to read the relevant product disclosure statement for further information, and go over any contract with a fine tooth comb before agreeing and signing.
Fee's of Wisr loans
$595 establishment fee
$25 late payment fee
$2.75 payment dishonour fee
Wisr does not charge annual admin fees, or any early repayment fees. Wisr also offer fee waivers for establishment fees on certain promotions (such as online registration campaigns).
Fee's of Wisr app
The Wisr app costs $1.25 per month, or its free if you have a Wisr personal loan
How to apply for a Wisr loan
Wisr loans are only available to those who are living permanently in Australia and who meet their minimum requirements, such as;
Aged 18 or over
Earn over $30,000
No unpaid defaults within the five years
No bankruptcies in the past seven years.
Not experiencing financial hardship
If you meet all of these criteria you can get an estimate online, and if it looks good then you can get started by registering your details for a Wisr account. The approval process is fairly quick compared to traditional lenders.
Make sure you do your own research and check out other personal loan providers for different comparison rates – customers may eligible for approval for better rates and fees from other lenders or broker depending on your personal situation, loan term and personal objectives, and the credit product you are after.
Frequently Asked Questions about Wisr
Answers to some of the most Frequently Asked Questions about the Wisr financial wellness platform.
Is Wisr Secure
Wisr is not your average company. They have financial stability of a listed corporation (ASX:WZR), and are registered with two trusted licenses – ACL (Australian Credit Licence) and AFSL (Australian Financial Services License) as well as being a registered Australian Company – Wisr finance pty ltd.
Apart from using biometric security to ensure that customers info is safe, when you use Wisr's services they are also encrypted for protection on their way out through HTTPS Everywhere, and AES-256 encryption storage servers hosted in Australia.
Why do I need to link my bank?
The app requires your bank information just once upfront to securely link your account with the Wisr app – this enables you keep track of how much you owe and the progress towards getting out of debt, as well as make daily rounds up to ensure that money is going into your debt account every time.
Where did Wisr come from?
Wisr was rebranded from DirectMoney in 2018.
Is the Wisr App good?
Yes the Wisr app is great on mobile. It is quick and easy to toggle navigation, see your goals and round ups.
Conclusion
Wisr is a neo lender and financial wellness app that simplifies the process of paying off your debt with a great service. It does this by both helping you get a better rate and reduce the total amount of interest and fixed fees you owe, and by helping you pay down what you owe faster by using 'round-ups' to make sure whatever money is left over after bills, savings goals or other goals goes towards getting rid of your debts.
It is well suited for someone who might have personal loans or credit card debt and is looking to improve their financial situation or credit score. It does not work like traditional banks, home loan, financial institution or other personal loan providers in that they actually encourage you to make smart financial decisions including early repayment. Important information about costs can be found in the product disclosure statement which gives you more information and comparison rates to decide between Wisr or other lenders.
If you're looking for a way to manage your finances better in order to get out of debt sooner, then I recommend downloading the Wisr app and having a play with it, as well as researching the product disclosure statement on the Wisr web site with a financial advisor or financial counsellor (and comparing it to another lender service) to see if it suits your financial situation. Let me know your thoughts below!
Verdict: Wisr is an effective way to get on top of your debt quickly.
Captain FI is a Retired Pilot who lives in Adelaide, South Australia. He is passionate about Financial Independence and writes about Personal Finance and his journey to reach FI at 29, allowing him to retire at 30.