CommSec Pocket review from an experienced and long term ETF investor. Is this Microinvesting platform from Commonwealth Bank worth your time?
CommSec Pocket is a micro investing app that gives investors easy and relatively cheap access to 10 different Exchange Traded Funds (ETFs) for international share market exposure through the Australian Securities Exchange (ASX). With a minimum trade of $50 and $2 brokerage (up to $1000, and then 0.20% thereafter), CommSec Pocket has some of the industry's lowest brokerage fees if used appropriately (if you only invest small amounts, these brokerage fees are too high).
With the size of Commonwealth Bank behind it, CommSec Pocket is fully CHESS sponsored and the shares are held fully in your name and not under a custodianship structure like many competing micro-investing apps.
"The CommSec Pocket micro investing app aims to lower the barriers for new investors that find investing in shares too expensive or complex by simplifying choice"and reducing costs."

Richard Burns, CommSec executive general manager
The Good
Only need $50 to get started investing
Automatic investing feature
CHESS sponsored holdings
Very easy to use
Quick to sign up
Great way to learn about investing
The Bad
Limited choice of only 10 ETFs
ETFs available have high management fees
Must invest large amounts for brokerage to be cost effective
Must have a linked Commonwealth Bank account
Large number of fake positive reviews online
Can only be accessed via mobile app
Verdict: CommSec Pocket is easy to use with low brokerage fees and CHESS sponsorship, however, it is limited to only 10 investment options and you can only use it via the mobile app.
CaptainFI is not a Financial Advisor and the information below is not financial advice. When it comes to investments, past performance is no indicator of future performance as returns can be volatile, reflecting rises and falls of the underlying investments. You should seek independent financial advice as to the suitability of any products to your personal circumstance and investment needs. This website is reader-supported, which means we may be paid when you visit links to partner or featured sites, or by advertising on the site. For more information please read my Privacy Policy, Terms of Use, and Financial Disclaimer.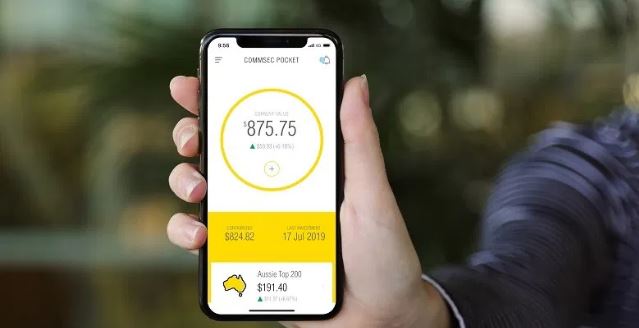 CommSec Pocket – micro-investing to get you started Investing
If you are still learning the ropes of investing and not quite ready to hit the big leagues and get serious investing in your own name through CommSec just yet, this awesome educational microinvesting platform might be for you. CommSec Pocket is the Commonwealth Bank's response to the microinvesting fintechs and is aimed squarely at helping younger millennials and Gen Z get into the market.
Basically, CommSec Pocket helps you to learn about investing and gradually build up some 'skin in the game'.
"Investing might seem hard, and you may think you need a lot to get started. That's why we made CommSec Pocket, a simple investing app that brings investing within your reach. You can start investing with as little as $50, and gradually build a portfolio over time."

CommSec Pocket
Investing through CommSec Pocket
CommSec Pocket allows you to invest into 10 different Exchange Traded Funds (ETFs), which they call investment 'themes'. These themes are;

Be aware, that these funds all have their own individual unit prices which fluctuate with the market as well as currency risk (for international shares), and each ETF theme has a different ongoing management cost in addition to the brokerage fee. Be sure to read each product disclosure statement.
Fees of CommSec Pocket
CommSec pocket has a minimum transaction amount of $50, and charges a $2 brokerage fee for each transaction. For a transaction this small, the brokerage would be 4% which is ridiculously high IMO, however, if you make larger transactions of over $500 then this becomes under 0.40% which is much more reasonable, and the maximum benefit for this brokerage structure is with $1000 transactions which costs you only 0.20%.
Above $1000, brokerage changes stay at 0.20% (e.g. a $2000 investment would cost you $4). If you invest but don't actually have enough to cover the trade, you will be charged a dishonor or late settlement charge of $10.
Each investment theme charges an 'issuer management fee' of between 0.09% to 0.68% of the investment balance, depending on which option you pick.
CommSec Pocket 10 ETF investment Themes
Finally, consider you will need to maintain a linked Commonwealth Bank account. If you do not meet the income deposit requirement of $2000 per month, you will be charged a $4 account management fee. This means if you only want a Commonwealth Bank account for access to CommSec pocket, you should factor this $48 annual fee into the equation too. CommBank may waive the monthly fee sometimes, for example, if you're under 30 or are a student.
Be sure to read the product disclosure statement for each investment option.
CommSec Pocket is CHESS sponsored
Microinvesting with CommSec Pocket is different from other conventional microinvesting platforms because CommSec Pocket is CHESS sponsored, and you will receive a HIN just like you would with a conventional 'grown up' CommSec trading account. This is a pretty big deal for most investors and is a major draw card for CommSec Pocket over other educational microinvesting platform brokers like Pearler Micro, Raiz, Sharesies, Stake, Spaceship Voyager or Superhero.
Automated investing with CommSec Pocket
A massive feature of CommSec Pocket is the auto invest feature. You can make one-off transactions, but best of all you can actually schedule automatic regular transfers into one of the 10 themes of your choice.
"CommSec Pocket auto investing is our latest innovation that will help empower more Australians to grow their wealth. We will continue to listen to our customers and find new ways to help all Australians access the opportunities the share market can bring,"

Richard Burns, CommSec executive general manager
This is an absolute game changer and really means you can benefit from a 'set and forget' hands off approach to your investing. As you will learn in your investing journey, automating your investing and removing emotion and decision points as much as possible is the key to long term success.
Opening a CommSec Pocket Account
Opening a CommSec Pocket miroinvesting account to get share market exposure is pretty straightforward. The first thing you are going to need to do is download the CommSec Pocket app. You will also need a Commonwealth Bank account.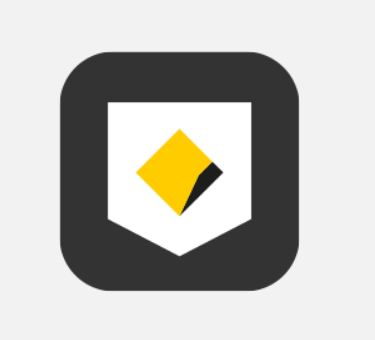 Once you have both of these sorted, open the app and follow the bouncing ball. The app is very intuitive and will guide you through setting up your account.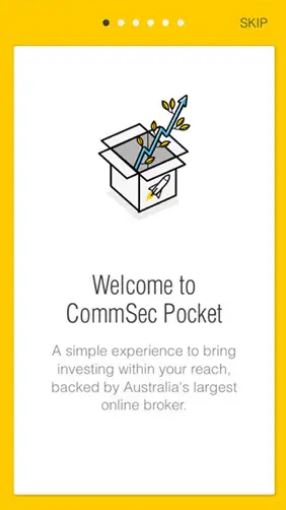 After you have transferred money into CommSec Pocket (your Commonwealth Bank account) you can then make your first investment (it is not a credit product and you need a positive balance to trade). You can scroll through the choice of the 10 investing themes as discussed above, and then make your investment choice. Before deciding, make sure you thoroughly research your investment choice, risk exposure and the ongoing management costs.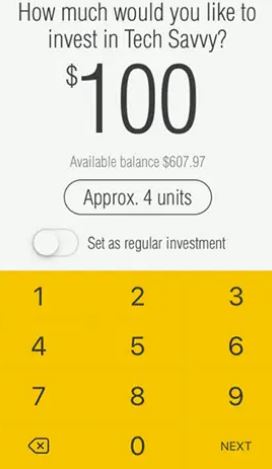 After you enter what you want to buy, you can confirm the transaction. You can also set this to become a regular investment using their 'Auto invest' option. Auto invest is a great option as it removes effort from your investment decision, making the investing experience effortless – you've already decided on the ETF and investment amount and this just regularly goes on over time.
Of course, no review would be complete without discussing the tax implications of Investing in CommSec Pocket. If you buy, hold or sell fractional ETFs on the CommSec Pocket you are going to eventually have to deal with tax – both Capital gains and dividend income. This is a huge pain in the behind, and why I outsource this crappy and time consuming job to Sharesight who automatically track all of my portfolio holdings, dividends, capital gains and tax liabilities.
Sharesight now has the functionality to track fractional shares of ETFs, which is a game changer for microinvesting platforms. Check out my detailed review of Sharesight and how it can save you time and money.
Does CaptainFI use CommSec Pocket?
I'm opening a CommSec pocket account, but that is just to learn more about it for this article. I found overall it was a pretty easy process buying and selling their investment units (unfortunately for me I lost some money because of market movements).
The bulk of my investments are actually already built up in a conventional brokerage account, where I am able to generate significant passive income already. I regularly contribute a significant portion of my income into building up this portfolio and passive income snowball with my regular investment strategy.
By going through a conventional broker, I can benefit from lower ongoing management fees for the underlying exchange traded fund holdings. This also gives me greater choice in the options of ETFs I can hold – giving me more control over the specific market exposures I want.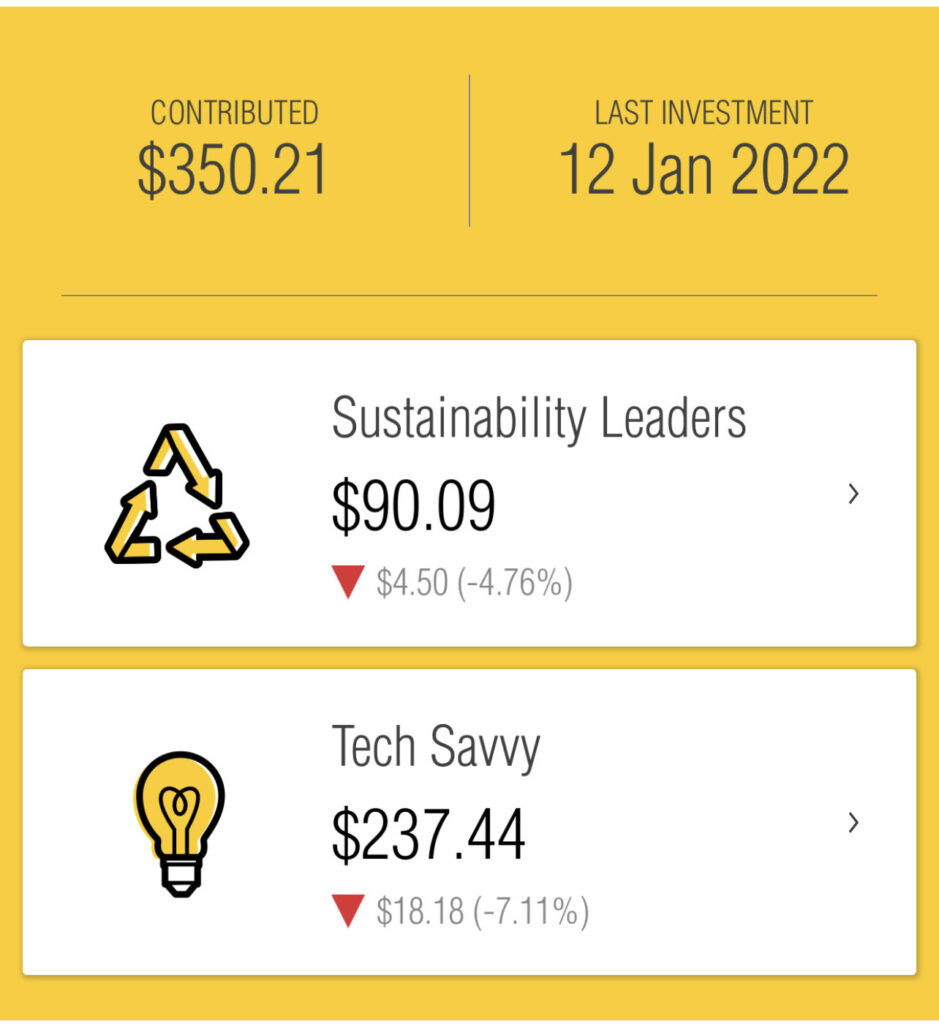 Finally, depending on how frequently you trade and the size of the trade, the brokerage cost of a conventional broker can be better. For example, Stake and Superhero offer $3 and $5 trades respectively, meaning you can be getting cheaper brokerage as long as you are investing more than $1,500 or $2,500 at a time.
You might find you are better off making less regular but larger investments – but you need to weigh up the pros and cons of your personal situation.
Remember to factor in the behavioral effect benefits too – building up a strong habit of regularly investing is one of the best things you can do for your long term wealth, and it might be worth paying a little bit more in brokerage to help establish this positive habit. Just be wary of treating it like a savings account – it is exposed to market risk and could go down by half overnight!
Summary of CommSec Pocket
CommSec pocket is a microinvesting platform that gives investors easy and relatively cheap access to 10 different Exchange Traded Funds. With a minimum investment of $50 and $2 brokerage (up to $1000, and then 0.20% thereafter), If used properly CommSec Pocket has decent brokerage fees, but if investing small amounts these fees are ridiculously high. CommSec Pocket is also completely CHESS sponsored meaning your ETF shares are held fully in your name and not under a custodianship structure like many competing microinvesting platforms.
At the end of the day, I think the selling point of CommSec Pocket is that it is a great way to learn if you are new to investing, and it offers a reasonably cost effective way to do so.
For serious or experienced investors though, I would say don't waste your time or money with microinvesting and you should just probably look at share trading through conventional trading platforms account for ETFs on the australian stock exchange. This is because making fewer, larger investments will usually save you brokerage, and choosing better ETFs will cost you less in ongoing management expense fees (or as CommSec Pocket call it, the ETF 'issuer management Fees').
Finally, I will leave you with this quote, which despite its pessimism, I think sums up well why Commonwealth Bank created this product
"This product is designed for millennial/first-time investors to dip their toe into the pond of investing, and by extension to draw people to the CommBank suite of products. Beware of an overwhelming number of new positive reviews online (from new accounts)."

Anonymous Reddit user
Frequently asked questions about CommSec Pocket
Answers to some of the most frequently asked questions I get about CommSec Pocket
What is CommSec Pocket
CommSec pocket is a micro investing app that gives investors easy and relatively cheap access to 10 different Exchange Traded Funds
Is CommSec Pocket good
CommSec Pocket is easy to use, but there are better microinvesting platforms such as Pearler Micro, Raiz, Stake and Spaceship. CommSec Pocket looks like it was created as an advertising platform to onboard younger customers into the Commonwealth brand.
How to use CommSec pocket
To get started using CommSec pocket, download the CommSec pocket app from Google play or the App store. Follow the prompts to create an account, and then the steps in this article to make your first investment.
What is the difference between CommSec and CommSec pocket
CommSec or Commonwealth Securities is the Commonwealth Bank of Australia which is a full service broker account. CommSec pocket is much more limited in terms of investing options, however they allow investing in smaller sums.
Does CommSec pocket pay dividends
Yes, CommSec pocket investments do pay dividends from the underlying ETF provider. Since you are investing in your name and your personal HIN, you receive these dividends and must pay tax on this income.
On Monday, 21st March 2022 Pearler launched their Microinvesting option, Pearler Micro.
The Good
Choice of 8 different ETF funds
No fees if your balance is below $100
All-in-one, Ethical and thematic investment options
No brokerage costs
Round up and Auto invest features.
The Bad
Not CHESS sponsored
Does have a monthly fee which erodes your balance
Transferring from Pearler Micro to Pearler Shares is a capital gains event for taxation purposes
Not linked to Sharesight yet.
Other brokers to choose from
Be sure to check out the following reviews on brokers that offer online trading to buy Australian and international shares. As always, make sure you are fully educated before making a choice on any particular one.
Big 4 banks
Fintechs and smaller banks
Microinvesting platforms
Financial Disclaimer
Financial Disclaimer: CaptainFI is NOT a financial advisor and does not hold an AFSL. This is not financial Advice!
I am not a financial adviser and I do not hold an Australian Financial Services Licence (AFSL). In this article, I am giving you factual, balanced information without judgment or bias, to the best of my ability. I am not giving you any general or personal financial advice about what you should do with your investments. Just because I do something with my money (or use a particular service or platform) doesn't mean it is automatically appropriate for your personal circumstances. I do not recommend nor endorse any financial or investment product, and my usage or opinion of any product should not be interpreted as an endorsement, advertisement, or intent to influence.
I can only provide factual information based on my journey to Financial Independence, and that is provided for general informational and entertainment purposes only. I make no guarantee about the performance of any product, and although I strive to keep the information accurate and updated as it changes, I make no guarantee about the correctness of reviews or information posted.
Remember – you always need to do your own independent research and due diligence before making any transaction. This includes reading and analysing Product Disclosure Statements, Terms and Conditions, Service Arrangement and Fee Structures. It is always smart to compare products and discuss them, but ultimately you need to take responsibility for your use of any particular product and make sure it suits your personal circumstances. If you need help and would like to obtain personal financial advice about which investment options or platforms may be right for you, please talk to a licensed financial adviser or AFSL holder – you can take the first steps to find a financial advisor by reading this interview, or by visiting the ASIC financial adviser register and searching in your area.
For more information please read my Privacy Policy, Terms of Use, and Financial Disclaimer.
Captain FI is a Retired Pilot who lives in Adelaide, South Australia. He is passionate about Financial Independence and writes about Personal Finance and his journey to reach FI at 29, allowing him to retire at 30.