Complete WeMoney review and customer analysis from a long term Australian investor on the path to Financial Independence
WeMoney is an Australian personal finance 'money wellness' or money management app with a variety of useful functions for someone on the path to Financial Independence, such as Spending Trackers, Savings goals and Debt Paydown Calculators. You can use the app to budget, link your a variety of financial institutions (such as bank account or cards) to fully track your expenses, track your loans, and you can even use it to check your credit score, history, inquiries or any potential negative events (important to know about if you ever need to apply for a mortgage).
WeMoney also has a growing community forum which has been called the 'Instagram for finance', aimed at improving financial literacy. WeMoney is completely free to use, and in the future they might operate on a 'Freemium' business model (introducing a paid premium subscription option but keeping a free version as a lead generator).
This review will explore some of the features and functionality of WeMoney, as well as delve into some of the legalities of using it to find out whether it is a useful tool for someone trying to reach Financial Independence, or if it is just another budgeting app clone of something like PocketSmith.
"WeMoney is a smart money management app that connects all your financial accounts in one place and tracks your overall financial health"

Dan Jovevski, CEO and co-founder WeMoney Australia.
The Good
Easy to set up and use
Graphs and detailed spending reports
Debt summary and paydown tracker
Link all your accounts (bank accounts, investments, debts) to one place
Large community forum inside the app
Free detailed credit score reports
AI helps nudge you to make better financial decisions
The Bad
Uses third party aggregators (Yodlee and Basiq) which may sell your information
Have to provide your log in details
App is constantly being updated I find this annoying
Having all your accounts information / personal data stored in one location can make a data breech very scary
Verdict: WeMoney is great way to track your finances and credit score.
For a FREE $5 sign up bonus use code: HVSF4524
CaptainFI is reader supported, which means we may be paid when you visit links to partner or featured sites. Financial and Affiliate disclaimer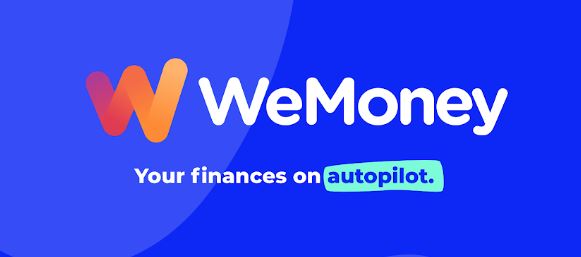 WeMoney Review – Introduction
With the overwhelming majority of Australians admitting that managing their finances is a challenge, using a budgeting and expense tracking service can be a useful way to get on top of things. I have spoken with and interviewed hundreds of financial professionals and wealthy individuals, and almost each time they reiterated to me the importance of tracking your spending.
I've reached out and spoken to their Perth based CEO and co-founder Dan Jovevski to release a podcast episode about WeMoney, as well as a number of the team behind the scenes developing WeMoney from their Sydney office, who have helped me get the most out of using the platform. I'm quietly confident about the platform and its exciting future, so have gone to the effort to write up this review.
"By using the latest frontier research in behavioural science and artificial intelligence, WeMoney aims to nudge and guide users towards better, informed and insightful financial choices and address the root causes of bad money management, with a community approach that connects a generation of users with a combined goal of getting ahead."

Dan Joveski, CEO and co-founder WeMoney Australia.
WeMoney's founder Dan Jovevski noted that whilst a lot of us are struggling when it comes to the complex and (to put it frankly) pretty boring topic of finance, there has been a gradual shift in the way people engage about it. Personal Finance is slowly shifting from a faux pa or conversational taboo, and Dan hopes that WeMoney can be a part of that.
"There are generations of young people — Gen Zs and millennials — actively talking about how much debt they're in, how much they're earning, what they're doing to help themselves out," he says.

Dan Jovevski, CEO and co-founder WeMoney Australia.

WeMoney raised AUD $2M in its first round of venture capital funding to take the platform from where Dan conceptually had it, and to grow it into the business that is today. This funding covered development, testing, paying for integrated services as well as marketing, and the platform is now growing and improving itself through beta testing and feedback with well over 1000 users.
How I found WeMoney
I was contacted by the marketing team from WeMoney a little while ago through Instagram. I have an open mind and enjoy learning about what new financial tools are available, so I told them I would look into the platform a little more and if I thought it was worth signing up I would give it a go. What I discovered with WeMoney was a pretty nifty little expense tracking tool with a a few other great features, although expense tracking is the main thing that I am using it for at the moment.
I have actually discovered a heap of great financial resources and tools this way. These articles become a bit of a discussion point or sounding board to draw out more feedback from the community, and I often get 'schooled' by online experts which helps me to either use the platforms better or avoid them entirely
(and go with a better option). This is a good thing, although sometimes a bit of a brutal process for the old ego. As a result, I have even joined or created affiliate programs with a few companies which I really like, where I can often negotiate a bonus or sign up deal for you.
WeMoney Features
WeMoney has a variety of features to improve your financial literacy, and lets you track expenses, bills, debts and other recurring payments, as well as monitor your income and savings. You can also view your credit score, including any inquiries made on you, your credit history and repayments, and finally any black marks against your name. Over time, the WeMoney algorithms establish your personal financial baselines and provide insights to help you stick to budgets – the aim being to help you grow your net worth and look after your financial health.
Spending Tracker
Net worth tracker
Debt paydown tracker
Credit Score tracker (equifax and experian)
Community feature
WeMoney Spending Tracker
Like other budgeting apps, WeMoney can be linked all your accounts (financial institutions, loans, investment and bank accounts) to view transactions and recurring payments, have them automatically grouped into categories and even receive smart alerts about your spending and help you save money. Financial accounts you can track include;
Bank Accounts (i.e. Transaction or high interest savings account)
Credit Cards
Buy Now Pay Later
Mortgages
Personal Loans
Share Trading Accounts
Superannuation Accounts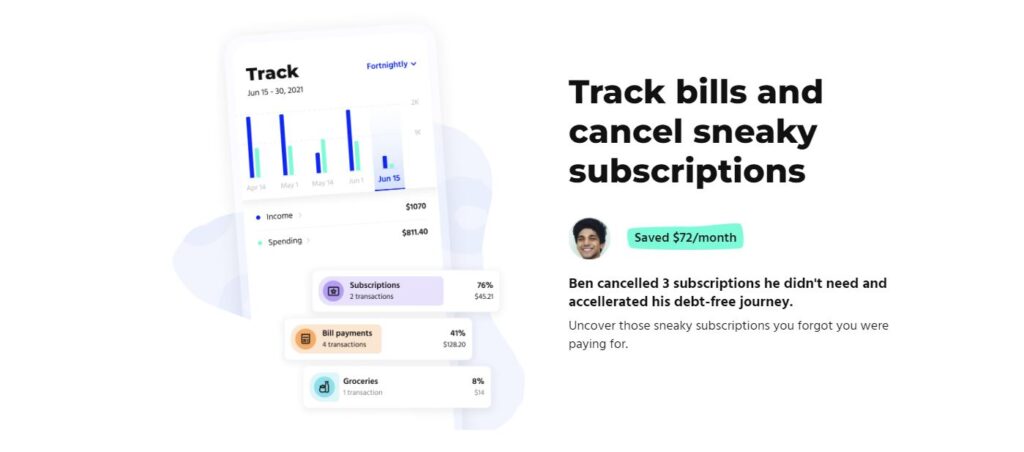 WeMoney net worth tracker
Once you have linked all of your accounts, the WeMoney app will automatically reconcile your assets against liabilities (debts), producing a net worth figure which is tracked and graphed over time to show you how your financial health is trending over time.
WeMoney Credit Score Tracker
WeMoney use open banking data (with your permission) alongside all your your financial accounts to track your personal Credit Score and overall credit health. You can check this at any time within the app under the 'SCORE' tab and see both your Equifax credit score and your Experian credit score for FREE! It also tracks how your credit score has changed over time, shows all of your payments (and any missed payments), credit file inquiries, age of file, and any personalised offers that may benefit you and save you money (i.e. debt refinance or consolidation)
WeMoney Community Feature
The WeMoney Comunity Feature is filled with Australian's at all stages of their journey to Financial Independence including students, graduates, those paying down debts, investors, and those who have reached financial independence. You can either read others posts about money saving tips and ideas, or you can pose your own question to receive tips and advice from those with experience.
I regularly post in the WeMoney community feature about my journey to financial independence, and the tips and tricks I have picked up along the way.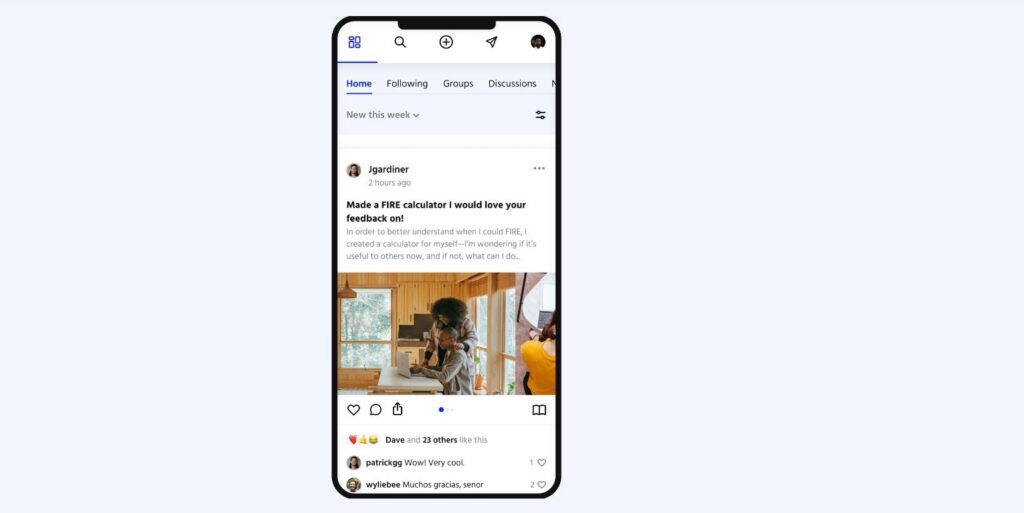 WeMoney Debt tracker
A new feature within WeMoney is the debt tracker and paydown calculator. You can set goals and watch as your debt balances decrease for example as you pay down your home loan. If the AI works out you are paying too much, it will also offer services to help you refinance or consolidate debts to reduce repayments and pay them off quicker.

WeMoney App review
I like the WeMoney app. I personally just use it to track my Savings and Transaction accounts (ING transaction account, ING high interest savings account, Up transaction and Up high interest savings account), monitor my net worth, my credit rating and the mortgages on my investment properties. I find the app easy to use and fairly aesthetic – even my 76 year old neighbor (who is fairly tech-savvy for his generation I must disclose) was impressed and easily navigated through the various features.
The home screen shows a summary of all my cash accounts, which is my Emergency Fund ($1000-ish) and my Transaction account, as well as my 'Safe to spend' figures at a glance.
As you can see, my spending since coming home and taking time off work has taken a significant increase, and its currently telling me I have spent too much.
This is because when I linked my accounts, WeMoney automatically looked right back over years of spending habits to come up with my average figures and what it thought was normal for me. When I first opened my account, it was basically telling me nothing (either that or garbage information) but after the AI was given time to digest the information, it started making more sense. I feel like it gets a bit better every time I use the app – which is kind of creepy!
When I explored the Safe to Spend functionality, I was able to set my budget and configure transactions (including excluding my emergency fund from the deal), which could be handy to see how much you can dosh you can safely blow if you aren't as naturally frugal as me.
Exploring the Tracking function was a bit confronting (as I said, lots of expenses lately including renovations to family properties and lots of socialising). It is good to be able to see at a glance what my spending categories have been – and reassuring that investments and buisness costs still make up the top two line expenses.
Having said that, some of the transactions need to be tweaked as I think they might be better suited to other categories – I have made some suggestions to the WeMoney's developers regarding commenting (tagging) and amending transactions. They did say that if you provide feedback it helps, but that as you use the platform it will continually improve over time as the AI gains more data, learns and becomes more accurate (both with your personal use, and the growing community of users as a whole). This means it will get smarter at automatically tagging categories and individual merchants.

Its pretty good but there is still room for improvement, and most purchases don't update for a while. For example when I took these screen shots I had recently spent a lot at Bunnings on roofing supplies, some of which registered as 'Home Expenses' and some of which didn't. Further, the app shamed me for spending too much at the pub (ALH group), but also registered the six pack of beer I bought at BWS as 'groceries'. Again, very minor issue and eventually the AI figured most of it out, which now shows Bunnings as my biggest spender.
Finally, not that I deliberately used the app to check my credit score, it was reassuring to have a play and find out mine was 'Very good'. I have never had a credit card, and have only ever had a few mortgages in my life. The Credit report section showed me everything I could ever imagine I might like to know about my credit history, including all of the banks I have had mortgages with and every single repayment I have ever made.
I can see how this would be useful in reassuring you that no fraudulent loans or credit cards had been opened in your name, and how if you ever had a black mark against your name you could find out who lodged it and thus go about getting it resolved.
How to use WeMoney
Signing up for WeMoney is a non-event. I was all set up within a few hours because I carefully went through all the details, although if you wanted to skip through all the disclaimers, the WeMoney Terms of Use and the WeMoney Privacy Policy you could probably do it in under 5 minutes. I would highly recommend you take the time to read these though.
Because I signed up years ago during the initial beta testing, I was given a sign up code directly from their development team to skip the wait list. They have to use a wait list because they have limited server resources and need to sustainably grow, as well as wanting to complete as much of their Operational Test and Evaluation and 'bug squashing' as possible before they open the floodgates to everyone.
It was exactly the same as what Pearler did with their share trading start up. When I spoke to the development team recently it sounded like the beta test was a massive success and they were opening the floodgates recently – so If you want to join now, you can skip the cue and use the Captain FI WeMoney Review Sign up link here, to even score a $5 sign up bonus – or alternatively enter the following;
Captain FI bonus $5 sign up code: HVSF4524
WeMoney currently use a third party Identification service called RapidID, so all you need to do is provide the details of some form of photo ID (such as your Australian state drivers licence or Passport) to verify your account.
After you have signed up and verified your account, you need to link it with some form of account. As mentioned earlier, you can integrate a heap of services
Transaction Accounts
Credit Cards
Buy Now Pay Later
Mortgages
Personal Loans
Share Trading Accounts
Superannuation Accounts

So here comes the scary part – you have to hand over your log in details! I was on the fence with this for a while, but eventually gave it a go. Which leads me to the next section…
Is WeMoney safe?
WeMoney has to get your information from somewhere, and unlike other budgeting apps where you can manually upload excel spreadsheets, they do this by directly reading your bank statements from within your account. I personally think WeMoney is safe for me to use or I wouldn't have signed up and given them my personal financial details, but you will need to decide whether it is safe for your personal circumstances.
Whilst WeMoney might quote some impressive technical nerd jargon to reassure you, such as…
"The protection of your information and data is our highest priority. WeMoney deploys state-of-the-art security measures when handling your information and data. All connections and transfer of data using SHA-2 256bit secure encryption."

WeMoney nerd stuff
The fact is they WeMoney don't access your log in information at all, they mostly use a third party API called Yodlee, as well as Basiq Pty Ltd ("Basiq"). You can read the Fine print at both the WeMoney Terms of Use and WeMoney Privacy Policy.
Yodlee is a US based financial aggregator which works with pretty much all of the budgeting and expense tracking apps I have ever seen that 'plug into' your conventional bank accounts. Yodlee has been around for 20 years now and as far as I can find out, no one has been 'hacked' by it. There are a growing number of fintechs using Yodlee to provide expense tracking services, and this has generated a fierce debate in the wider finance community.
For example, American Banker produced this interesting article based on the US Financial Industry Regulatory Authority FINRA's warning on financial aggregators, and the Sydney Morning Herald explored the technical legalities of using the service in Are you breaking the terms and conditions of your online banking service to use fin-tech services?
Either way, I might suggest it is prudent to not be giving away 'All the keys to the kingdom' just yet. Just like I invest in ETFs that are broadly diversified, I personally have multiple bank accounts and diversify away from one particular provider in case they go bust, I get hacked or locked out (or even just lose that card). I also not choose to not integrate all bank accounts, and I also don't keep a lot of cash (if any really) in any of them. So for me personally, I feel like I don't have that much to lose and have been happy to use it.
Does WeMoney sell your data?
Other than your actual log in details, the other aspect you might be concerned about is what do WeMoney or Yodlee actually do with your personal spending Data? In today's growing technological age, high fidelity data is increasingly valuable to advertisers – especially the banking sector – do yourself a favor and watch 'The Social dilemma' on Netflix. Therefore it is not unreasonable to think that comprehensive personal spending patterns and information might have a lucrative commercial use, and we should seek clarification on what they do with it.
When I asked WeMoney CEO Dan Jovevski about this, he told me to take my tin foil hat off and we both had a good laugh. He reassured me that without a doubt, WeMoney would never sell your data – whether that was individual or aggregated.
"Absolutely, unequivocally, no. WeMoney will never sell your personal Data. That just isn't going to be the business model."

Dan Jovevski, CEO WeMoney
Dan explained that they did have a few potential plans and options they were exploring to monetize their service in the future, but that this would not include collecting and selling your data in the way that Google, Facebook, Instagram, YouTube, Twitter Snapchat, Pintrest, Linkedin etc do (i.e. to sell to provide insanely targeted advertising and personalized search results to subtly influence your behaviors). I still think the potential or temptation for targeted advertising is obviously there as WeMoney are in a trusted position as custodians of your financial data, but this would ultimately hurt the business and go against their core business values and ethics, so I am personally not too worried.
As for Yodlee or Basiq – well I haven't spoken to them in person, but they certainly promote themselves as the good guys and as 'Data stewards' on their website. Yodlee claim that all they do is package up (aggregate) and sell your 'de-identified' data to advertisers, investors or researches who want to know more about the current market and spending habits for commercial purposes.
"Yodlee's Data Platform provides the best and most comprehensive financial data at massive scale across retail banking, credit, and wealth management. This is made possible through the strengths of our data acquisition capabilities, extensive data cleaning and enrichment expertise, and massive scale,"

Yodlee Evenest
This is nothing new, and actually something the banks have been doing for decades – Yodlee even works directly with a number of banks (like HSBC and Citigroup), buying and selling financial information. If you really want to dive into the rabbit hole, financial aggregator companies can actually also 'acquire your cookies', get your browser history information as well as your social media activity to see exactly what you've been up to, or have been thinking about buying lately. This information can even be sucked out of your devices when you connect to public Wifi networks – like at shopping malls, where information is tracked right down to which store you enter, or stand out of the front of for the longest! Whether this bothers you or not, I would suggest you never connect to public Wifi.
A quick Google search of "Does Yodlee sell my data" brings up a number of articles, one of which is Leaked Document Shows How Big Companies Buy Credit Card Data on Millions of Americans by the popular blog Vice, explaining how poor data masking can be reversed, allowing the specific spending habits of an incredible number of individuals to be revealed… and yes I know the irony about what I just said about Google influencing your behavior via targeted search results and then using the search engine to investigate this..
"The anonymization process described in the document is relatively simple. It does appear to remove the PII data as legally defined but does not remove spatio-temporal traces of people that can be used to connect back the data to them"

Vivek Singh, assistant professor at Rutgers University
So whats the bottom line? WeMoney doesn't sell your data, but Yodlee certainly do. The data sold by Yodlee or other financial aggregators which contains your personal financial information and the details are likely being 'reverse engineered' or cracked by matching them to other databases or available information by clever AI algorithms on a server hidden away somewhere. If that bothers you, maybe don't use the service – but realise that your personal financial information and spending history is highly likely already being tracked through your use of the internet and insecure networks, social media, or even from your bank provider directly. If you want to learn more about this and privacy implications you can read up on the movement opposing the Cash ban in Australia and why its a bad idea for your privacy.
The Good news is that WeMoney won't always rely on third party aggregators like Yodlee or Basiq to facilitate information flow for their platform, but more on this below.
The future of WeMoney
Looking forward, WeMoney is positioning itself to become a broadly diversified personal finance education and service provider to help people improve their financial future;
"Young Australians are realising that financial brands aren't always there to help them – the current crop of high-interest debt products and pay-day loan options are just one example of consumers being taken for a ride.

We aren't here to save anyone from credit cards, debt or any other financial product; we're here to give them a better way to manage their financial life, keep up a stable position and manage their money effectively.

We can't sit back and let another generation slide into debt, right in the middle of the COVID pandemic and its hit to the economy."

Dan Jovevski, CEO WeMoney
WeMoney Business model
Currently WeMoney does not have a publicly defined business model, which I find a little bit unsettling as it means the long term future isn't established, or at least the company plans just aren't publicly released yet. This is of course fairly normal for its stage in development, and is how pretty much every major company starts off. I think that as WeMoney grows, they might try to raise more capital in the form of a second round of VC funding or potentially even an IPO as they grow into their intended user base (which is probably in the hundreds of thousands) before monetizing the platform to make it sustainable.
I am trying to operate within some legal guidelines here and not reveal anything commercial in sensitive about the company, but Dan did explain a little bit about the future of WeMoney and how it might operate as a business. WeMoney see two main ways for the company to produce revenue;
Operating on a 'Freemium' business model – that is, a free service which might have advertising and then an option for a premium subscription with a heap more features and no ads; and/or

Affiliate partnerships in the financial space ,
WeMoney will probably need more capital from further VC funding or an IPO to improve the product and offer more services before they are able to generate revenue from the product (especially as they grow and the data loads increase), and obviously it needs to turn a profit for it to be a sustainable long term company. Dan describes the WeMoney platform as a "solid 5 out of 10" at the moment and has some pretty exciting plans for the future.
If WeMoney never charge for their service and only operate on a business model like the big tech companies do, then this goes directly against the company values that Dan explained to me. If Dan gives up a controlling stake in the company and future board members or shareholders can manipulate the business into doing this, we might inevitably find out that we aren't actually the customers but instead merely sources of information for the customers. I personally don't see that happening, and I welcome the monetization process which actually reassures me it wont, but I will be keeping a close eye on their PDS and terms and conditions.
WeMoney and Credit
With something like over $3 Trillion in various forms of Debt (Mortgages, Credit cards and personal loans), Australians are actually the second most in debt nation in the world by personal capita, closely behind Switzerland [Australians' record debt is making us work longer, spend less, ABC, 2019]. The ABC recently reported that this debt was interestingly 120% of GDP (that is, it was 20% higher than what our entire nation produces in an entire year), and the Australian Bureau of Statistics found 75% of households were in debt, and 25% of households had debt that exceeded three years worth of their income. So much of our national economy is built on debt (like the housing market), and this can be a very dangerous playing field for young people without a proper financial education.
We also have an interesting credit rating system here in Australia, which due to recent credit legislation reforms is looking like its going to transition to something more like the American Credit Score System. If you follow any US based finance bloggers and influencers you will hear them talking all the time about their FICO Score or VantageScore – actually if you go back to Episode 3 of the Captain FI where I talk to Shang from SavemyCents, she explained to me how having a good credit score can save you money.
"In the US, the [higher] credit score helps deduct points from the interest rate"

Shang from SavemyCents
If you have a good credit score, you are seen as less risky or less likely to default on that loan. So lenders are happy to lend to you. Conversely, if you are a shit fight when it comes to money and miss repayments, that is going to hurt you and lower your credit score, and you are seen as a riskier borrower. Naturally, the lenders are going to want more for taking the risk on lending to you – its all about risk / reward, right? This means people with a poor credit history end up paying a premium – the intent being that this financial system is somewhat 'self regulating' and discourages irresponsible borrowers from borrowing in the first place. But what it tends to do is trap poor people into debt cycles.
For any 'How I met Your Mother' Fans, Season 3 Episode 7 'Dowisetrepla' has a funny scene where Lilly and Marshall are applying for a loan to try and buy an apartment in New York. Marshall finds out Lilly has been hiding a terrible history of credit card abuse and has a very poor credit score, nearly disqualifying them from getting a loan all together. In the end, they have to front up and pay a ridiculous premium to get the loan and buy the apartment (which turns out to be a horrible financial decision).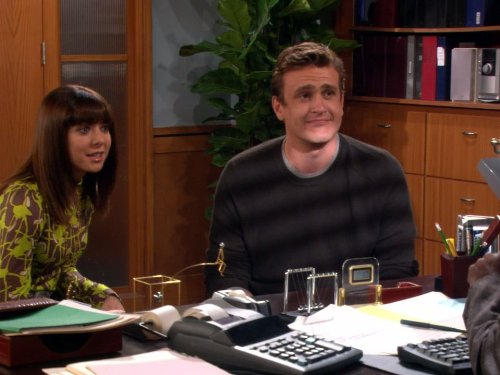 One of the ways WeMoney hopes to help people is by raising an awareness of the credit system. I personally had never actually checked my credit score before I used the WeMoney app, so it was a pretty novel experience for me. As we transition to a more US based style of credit score, our actual scores are probably going to become increasingly more important. Platforms like WeMoney which help educate and raise awareness about this will be very useful, and will be useful in maximising our borrowing efficiency. Whilst I wont ever be drowning in credit card debt and need a refinance life buoy from WeMoney, I can certainly use this information to my advantage when securing more profitable mortgage deals for investment properties.
Finally, Dan also has some exciting plans for the future of WeMoney data flow – they are applying for a financial licence to work directly with the federal government and banking sector to freely access financial information. With your permission of course, WeMoney will use the secure and regulated banking information network to access your financial history in a manner similar to Xero (which is the industry standard for business accounting). This network is regulated by the government who use it for surveillance in conjunction with the AFP and ATO (to sniff out criminal activity, fraud, money laundering or tax evasion) but it is also used by the bank to trade information.
If WeMoney are approved and licenced to use the network, this will remove the need to provide your account details to WeMoney through Yodlee for it to do its screen scraping / data scraping activities, which I think is an awesome move and will create more security and trust within the platform. The only downside is this would only work with signatories / other licenced financial services, which is basically the big four and their subsidiaries, meaning you would still need to provide logins for things like share trading accounts or Buy Now Pay Later schemes through Yodlee if you wanted them included in the WeMoney platform.
WeMoney road map – web browser client
Dan announced that yes, WeMoney will be releasing a Web based or browser client that you can access online. This means you won't just be restricted to just using the mobile app, and that can support greater functionality. Dan explained that this would all be announced properly when they released the WeMoney roadmap, which is likely to go up on the WeMoney website.
Frequently asked questions about WeMoney
Answers to some of the most frequently asked questions about WeMoney
Is WeMoney Safe?
WeMoney is safe to use. The app uses bank grade security, with end to end 256 bit SSL encryption. Your bank log in details are never stored, and their partner aggregator has read only access as a non transactional service. Furthermore, all members go through a strict Australian government ID verification process before being granted access to the app.
Is WeMoney Legit?
Yes, WeMoney is a legit Australian company ABN: 88 633 007 860 WeMoney Pty Ltd. The hold an Australian Credit Licence (ACL): 526330.
Is WeMoney free
Yes. WeMoney is currently free to use.
WeMoney referral code
To get a free $5 bonus sign up referral code for WeMoney, use code: HVSF4524
WeMoney security
WeMoney uses bank grade security, with end to end 256 bit SSL encryption. This makes the WeMoney app just as secure as online banking. Furthermore, WeMoney hold an Australian Credit Licence and are thus regularly audited by ASIC.
What is the WeMoney app
The WeMoney app is how you log into WeMoney. You can access this in the app store or Google play, and it is compatible for both iOS, android and google devices.
What is the best budget app in Australia
WeMoney is one of if not THE best budget app in Australia.
Are financial apps safe?
Financial apps are not all safe, and you must carefully check each individual one. WeMoney has a number of safety and security measures, so I think the WeMoney financial app is safe.
Conclusion
Tracking your expenses is one of the most powerful things you can do to grow your wealth. WeMoney is an Aussie money management app with a variety of useful functions, the best of which is expense tracking. You can use the app to budget, link your bank account or cards to fully track your expenses, check your credit score, history, inquiries or any potential negative events, and finally to engage with other users and post in their social media style forum.
I have personally been using WeMoney for expense tracking on my transaction account and found it to be pretty useful and extremely easy to use. Previously I had been using PocketSmith to track my expenses which currently has more features, but in my opinion the WeMoney app is way easier to use. Both PocketSmith and WeMoney use the same back-end financial aggregator Yodlee, and I will continue to use both for now to see how they compare.
Currently WeMoney is completely free to use, and I suspect in the future when they have a larger user base they will monetise the platform by introducing a 'Freemium' business model (introducing a paid premium subscription option with more features), as well as partnering with financial services to act as a broker and offer a loan refinancing service within the platform.
There are some really exciting plans in stall for the future of WeMoney, so even if your not ready to use them just yet, I reccomend keeping an eye on them to watch how this space evolves.
Finally, for those of you who have read my Up Bank review, you might notice the growing trend for 'NEO' or 'digital' banks to actually include these kind of personal finance budgeting and tracking services directly within the bank account itself. It will be interesting to see the development of this space, and whether the older banks will adopt this technology, either by partnering with firms like WeMoney or developing them in house to compete directly.
If you want to join WeMoney you can use the Captain FI WeMoney Review Sign up link here, or alternatively enter the following;
Captain FI bonus $5 sign up code: HVSF4524
How I met your mother credit score episode
This is a great episode, I know some people hate the show but it definitely grew on me and I always get a laugh out of it these days. Its worth streaming online, but this YouTube clip is a taster
Further reading
Other budgeting apps I have used include PocketSmith and Up Bank
Captain FI is a Retired Pilot who lives in Adelaide, South Australia. He is passionate about Financial Independence and writes about Personal Finance and his journey to reach FI at 29, allowing him to retire at 30.