This article contains affiliate links to Pocketsmith – CaptainFI readers can get a sign up bonus for 50% off their first two months of premium
We all know the first step to Financial Independence is tracking your spending! PocketSmith is probably the best expense tracking software I have found, and since switching to PocketSmith from manually documenting my spending (on my iPhone notes and transcribing to excel spreadsheets) I have found it so much easier and less stressful. Since the PocketSmith system integrates into my bank my purchases automatically get logged in the background without me having to worry about a thing. Then, I get neat little reports whenever I log in to see how its all going. They haven't done anything dodgy with me like targeted advertising, and best yet they are a 'local' start up from just across the Tasman in New Zealand. The best part – A Basic membership is completely free!
Why you should Track your Expenses
Honestly this one is a no brainer. This comes up time and time again in every finance book I read, and in every podcast interview I do of someone who has reached Financial Independence (or is on their way to it). Track your expenses they tell me, and when you figure out where your money is going, that is the first step to start changing your spending habits. And it works – I have been tracking my spending successfully for over 5 years now and I have built some amazing financial habits that have allowed me to become a millionaire by the age of 29.
But honestly, how can you expect to reach Financial Independence, or even just create or stick to a budget if you have no idea where your money is going? Tracking your expenses can feel hard, and manually doing it is time consuming. Most people give up, because believe it or not it is actually pretty confronting acknowledging to yourself where your money is going. No one likes to find out they are spending $100 a week on take-away coffee or fast food, it can come as a bit of a slap-in-the-face.
But its a wake up call worth having – knowing exactly how much you spend in key areas will help drive your budgeting goals and provide you with target areas or 'weak spots' that you can improve on. You don't need to go cold turkey; try a 10% reduction in your target area every week (or month) to slowly and more sustainably reach your target. This will give you a much higher chance at success of sticking to your overall goals.
So what about those with pretty good financial discipline and spending habits already? Well Tracking your expenses forms an important part of your overall financial health strategy. Each year you should make time to go over your years expenses, compare them to your goals and social averages and then use that to set the following years goals. Understanding just how much you spend is critical to understand just how much you need to earn, and ergo to set up that FIRE portfolio we all keep talking so much about – you just need 25x this amount, right?
Tracking your Expenses with Pocketsmith
Pocketsmith is easy to use – you can log in across multiple devices without any special software downloads because it is all cloud based – having said that I still prefer to use my laptop / PC because I feel its easier to set up and stops me being tempted to log in all the time. You can download and use the app if you prefer, it just has less features than the website.
The best part – you can get started with Pocketsmith absolutely free! A Basic membership is free and will even let you have two accounts and manage up to 12 budgets – but you will be limited to manual data imports only and no live spending bank feed imports. For the automatic bank feeds and automatic transaction importing and categorisation (which imo is the whole reason pocketsmith is attractive) you need a premium membership, which is around $10 bucks a month.
Whilst there are a lot of free expense tracking apps and programs out there, most of these are just collecting on your personal and financial data to on sell, and this immediately raises the hairs on the back of my neck (and well, everywhere else on my body too). From chatting to the team at Pocketsmith, I feel a lot more safer and secure using their system knowing that my privacy and security is one of their foremost considerations. They also don't have any annoying advertisements, either!
Setting up your pocketsmith account is incredibly easy. Once you have your account set up, the easiest way (the way I use it on my personal account) is by using the automated live bank feeds. These are the easiest way to add your accounts and start getting transactions recorded – eep yes, now there is no where to hide that spending! If you have previously used other expense tracking software then you can even import your data from many of these
The feed will automatically include all transactions still in your bank account history, which is cool so you will already have a heap of data to work with. It is quite intuitive to follow Pocketsmiths step-by-step guide by searching for your bank in their bank feed database – they integrate with over 12,000 banks and financial institutions from over 36 countries, and have worked with all the major banks (big 4 and others) across Australia as well as major NZ, US, UK and Canadian banks – so trust me, your bank will be there!
After your transactions are added, you can assign them into categories – for example I use Work, Transport, Travel, Groceries, Bills and Splurge. You can set budgets for these categories if you want but I haven't done this yet (and probably won't), as well as automatic categorisation rules – for example all transactions from Aldi go to Groceries, and all transactions from my phone or internet provider go to Bills.
You don't have to use feeds and can manually import bank files, but its a bit tricker; Pocketsmith offer some great detailed tutorials on their website about how to do this, and their customer support were able to walk me through the finer points over an email chat.
Pocketsmith projections
You can then get a bit more advanced and use their forecast functionalities to project your budgeting, spending and saving out to 6 months, 10 years or 30 years depending on what level of membership you have. Pocketsmith will sum all of your savings and give you a net worth figure (of your cash holdings) in your currency of choice.
Pocketsmith income and expense statements
You can use the income and expense statements feature to display your income or expenses for specific time periods, which is a very handy tool for me especially when I do my 'yearly expense reviews' leading up to my tax return. Their awesome search engine lets you quickly locate specific expenses such as work related expenses so I don't have to trawl through pages and pages of printed bank statements anymore to compile my tax.
Pocketsmith Security
Pocketsmith currently use Yodlee which is an American financial aggregation software developer. Pocketsmith also uses two factor authentication, and data encryption to make protect your privacy and data.
The cost of Pocketsmith
As I mentioned at the start of the article, a Basic membership is free and all you need to get yourself going. You will find out however, that you are going to want a Premium membership to make use of Automatic bank feeds, transaction importing and categorisation.
A Premium membership in my opinion is well worth paying for, and I personally don't bother with the Super membership because of the higher cost. I also paid annually because it was cheaper. Because I hassled Pocketsmith for a better deal, you can get 50% off your first two months using the Captain FI bonus sign up code. You haven't really got anything to lose, so give it a go for a couple of months and see how much it can help you change your spending habits.
Downsides of Pocketsmith
Pocketsmith is pretty good, but they do have a couple of down sides which I feel I should mention in the interests of keeping this as honest as possible;
They don't offer phone customer support – email only
No investment (ETF, Stocks) integration or tracking]
No tax reporting
No bill paying feature
Summary of Pocketsmith
Pocketsmith is a neat, easy to use system that automatically tracks your purchases and categorises them according to your rules. It is absolutely perfect for someone with multiple bank accounts or someone who is busy and values ease and simplicity. You can use it to help track your spending and budget, or to produce summaries for periodically checking up on your financial health.
Yes it is a paid membership which is annoying, but at least you know your data isn't being on sold, and there isn't a risk they are trying to steal your banking credentials – remember, when a product is free (like facebook) then YOU ARE the product, and they are collecting your data.
I like pocketsmith and imagine I will be using it for a long time to come. It is worth giving it a go, and CaptainFI readers can get 50% off of their first two months of a Premium subscription as a trail period – give it a go!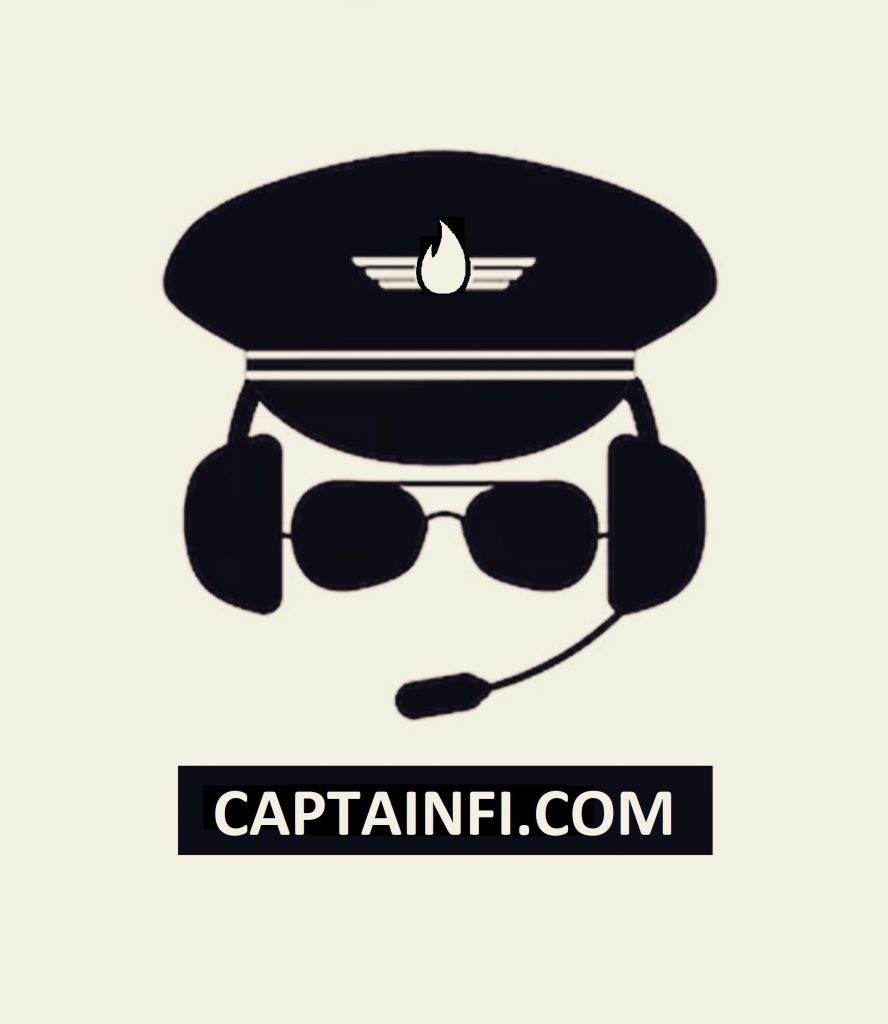 This article contains affiliate links to Pocketsmith – CaptainFI readers can get a sign up bonus for 50% off their first two months of premium
Captain FI is a Retired Pilot who lives in Adelaide, South Australia. He is passionate about Financial Independence and writes about Personal Finance and his journey to reach FI at 29, allowing him to retire at 30.