Mobile phone plans are increasingly expensive, especially when they are plans linked to the latest smartphone handset. The latest iPhone costs over a thousand bucks just by itself, and if you get a monthly payment plan you will spend much more than that over the life of the contract.
Telcos are cashing in on this, and offer the latest handset combined with a postpaid phone plan all wrapped up in one 'low' monthly cost – perhaps it's a relative term. These postpaid plans average around $80 a month, with an additional $50 a month to cover the cost of the handset. This locks consumers into a 24 or 36 month contract, meaning you could be up for over $3000 over a two year period contract.
That is a staggering amount of money when realistically $150 bucks a year gets you a fantastic (almost) unlimited BYO plan. The average phone plan price is now in excess of $100 a month. If you are only saving $90 per month on a BYO plan, a smart investor on the way to FI would begin investing that into stock market ETF index funds. That smart investor would then net themselves a cool $20,000 over a ten year period!
Why I had a postpaid plan
I initially locked myself into an expensive phone contract – I was paying $80 a month (which included the cost of the iPhone over a 2 year period). I never really thought twice about it, but when the contract expired I was continuing to pay the higher rate (which was supposed to only be for 24 months to cover the cost of the handset) rather than just the stand-alone cost of the service.
This happens because most Telcos assume you will renegotiate a new contract to get the latest and greatest smartphone handset. The emphasis is on you to make sure you're not giving them too much money right? What a joke! I ended up cottoning on after a year, and some pretty stern conversations resulted in me getting credited almost a whole year free of 'Bring Your Own' BYO phone data plan, using my 'old' handset. They wouldn't physically reimburse me the money though. After the year, I started having to pay for the $49 BYO plan.
Enter: Prepaid plans
Through the FI community I discovered that there are actually a wealth of prepaid plan options available, and their BYO phone prepaid 'plans' are actually fantastic. I started out on a prepaid plan as a teenager with my trusty Nokia 3215, how could things have gone so horribly wrong!
In Australia, there are a number of discount prepaid phone suppliers, including;
Aldi mobile
Boost mobile
Amaysim
Kogan mobile
Some of these prepaid plans are ridiculously cheap. Not as cheap as the prepaid plans available in the US to their customers, but still incredibly cheap compared to the major telco postpaid plans available. And the beauty is, the prepaid credits can be auto renewed each month, or you can buy a 12 month prepaid credit, which makes it sound awfully similar to a postpaid 'plan'!
The reality is, I paid for an entire year of mobile phone credit for almost what it costs someone to have a plan on the latest iPhone every month. Yes, you heard that right. I spent $150 on a 12 month prepaid plan (using my 'old' iPhone), compared to a $130 per month plan for the latest gadget. This equates to $12.5 per month, or a quarter of what I was paying on my BYO postpaid plan with the major telco.
The Difference
I get almost exactly the same deal; unlimited calls and text to about 20 countries, but I only get 80gb for the year which equates to 7Gb per month of data rather than the 10 I had on the BYO postpaid plan. Good thing I use WiFi a lot! (I actually only use around 4Gb of cellular data a month). You can buy add on data packs if you like, but I don't think I will need it.
Want to hear the best part of it? My prepaid credit uses the EXACT same network as the postpaid BYO plan I was using. The exact same 4G network and I get exactly the same coverage and speeds. It was a slight hassle to ring up and change, but it was sorted within a few phone calls and a couple of days.
The savings
By paying $150 for my prepaid plan rather than $49 per month, I've cut my phone bill by 75%. I'm saving $438 per year, which is a huge difference to my bottom line and a massive help toward reaching FIRE.
Investing the difference in low cost ETF index funds over ten years equates to almost $8,000. The reduction in living expenses and investment return brings FIRE closer; the combined impact is over $18,950 or 4 months sooner. This is because staying with the prepaid plan means I have $438 per year lower living costs, which equates $10,950 worth of ETFs that would be required to produce this income.
I plan to use this prepaid service for the foreseeable future; if I use the service for 50 years the compounded returns are incredible, almost $650K! Obviously despite my commitment to my current handset, I'll probably have to replace it a couple of times (although I've had mine for 6 years and it's going strong!) which is a small additional expense in the second hand market.
If you found a great deal on a prepaid service or smartphone handset, comment down below so we can all learn from your success! Good luck fellow FIREstarters, work hard, save and invest to reach Financial Independence!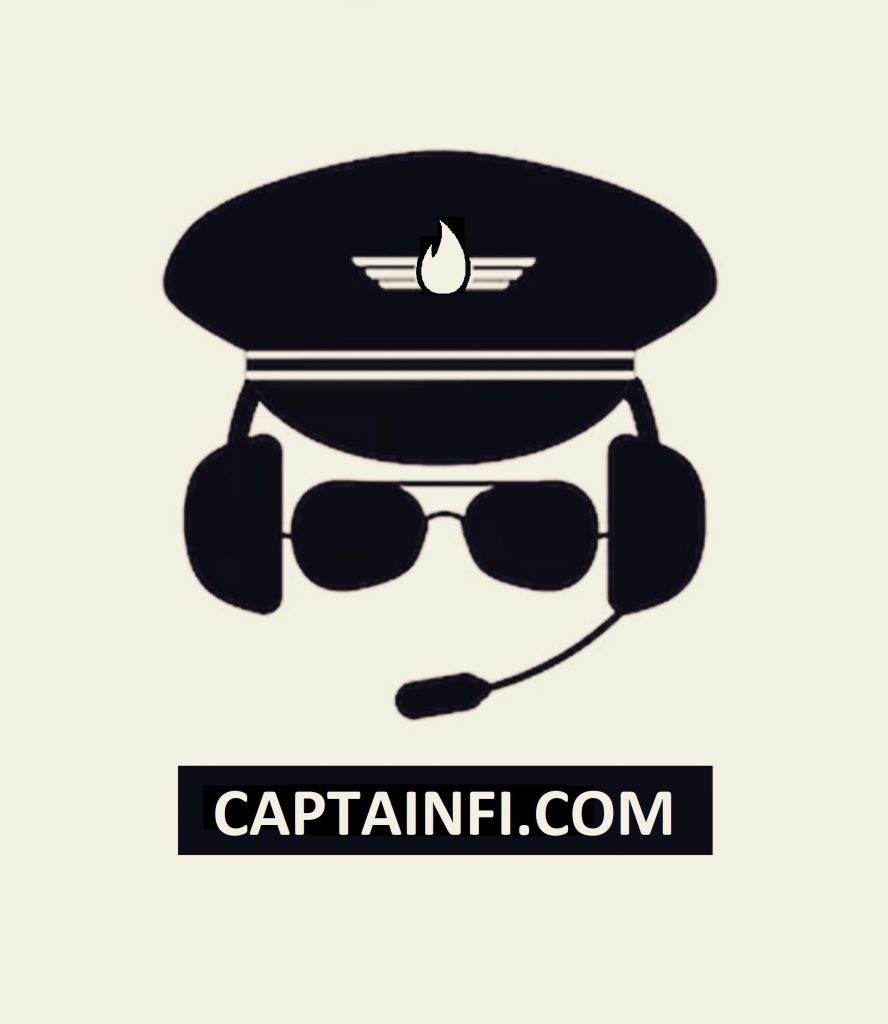 Get FI !
Captain FI is a Retired Pilot who lives in Adelaide, South Australia. He is passionate about Financial Independence and writes about Personal Finance and his journey to reach FI at 29, allowing him to retire at 30.