How to make money online for beginners – 80+ online money-making methods explained – so is it possible for a beginner to earn money online? Find out
The digital age has revolutionized how we earn, spend, and think about money. With over half of the world's population having internet access, online money making opportunities have proliferated, promising flexibility, global reach, and sometimes even the possibility of making passive income online or building a large, scalable business model.
For many, the idea of earning more money while lounging in pajamas sounds dreamy, but where does one start? If you're a beginner exploring the vast realm of online income, you're in the right place….
The Good
Diversify your income streams
Simple to understand and learn
Potential to monetize expert skills you already have
Work from home or remotely
Potential to leverage your time – work 4 hours a week!
Retire Early on semi passive income
Do not need fancy computer or expensive software
Potential for serious blog income!
The Bad
Initial time investment to learn, test and adjust
Potential Investment into training required
Risks of starting a business vs conventional salaried job
Some methods (i.e. online surveys) pay poorly
Must have reliable access to internet
To see best results generally need some start-up funds
Freelancing for difficult customers can be a PITA
Some methods (i.e. blogging) can take years to see results
Verdict: Making money online is a valuable skill to have. There are many different opportunities for beginners to make money online, however, some aren't really worth your time. Check out these 80+ detailed online money-making methods explained for beginners for some inspiration.
I have personally experimented with making money online over the past five years, everything from Paid survey sites to Print on Demand to building websites for local businesses. Eventually I landed on the strategy that works best for me – building a portfolio of content websites (portfolio sites or blogs) which produce revenue from display ads and affiliate marketing.
I have even begun paying myself an income. After only a couple of years, this income had surpassed the level of dividends I received from over seven years of consistent investing in the stock market. I typically reinvest my website income back into the websites (outsourcing content production, editing and tasks) to grow this income stream, but I also invest some of it into my other core wealth pillars such as index funds, superannuation and real estate to continue to build my net wealth and passive income levels. Making money online has quickly become my most powerful income stream for Financial Independence.
If you want to skip this introduction to making money online for beginners and go straight to what worked for me, check out my full in depth review of the eBusiness Institute and read everything I have learned from their online course about building a portfolio of content sites (as well as the 6 other main website monetisation strategies they teach).
This website is reader-supported, which means we may be paid when you visit links to partner or featured sites, or by advertising on the site. For more information please read my Privacy Policy, Terms of Use, and Financial Disclaimer.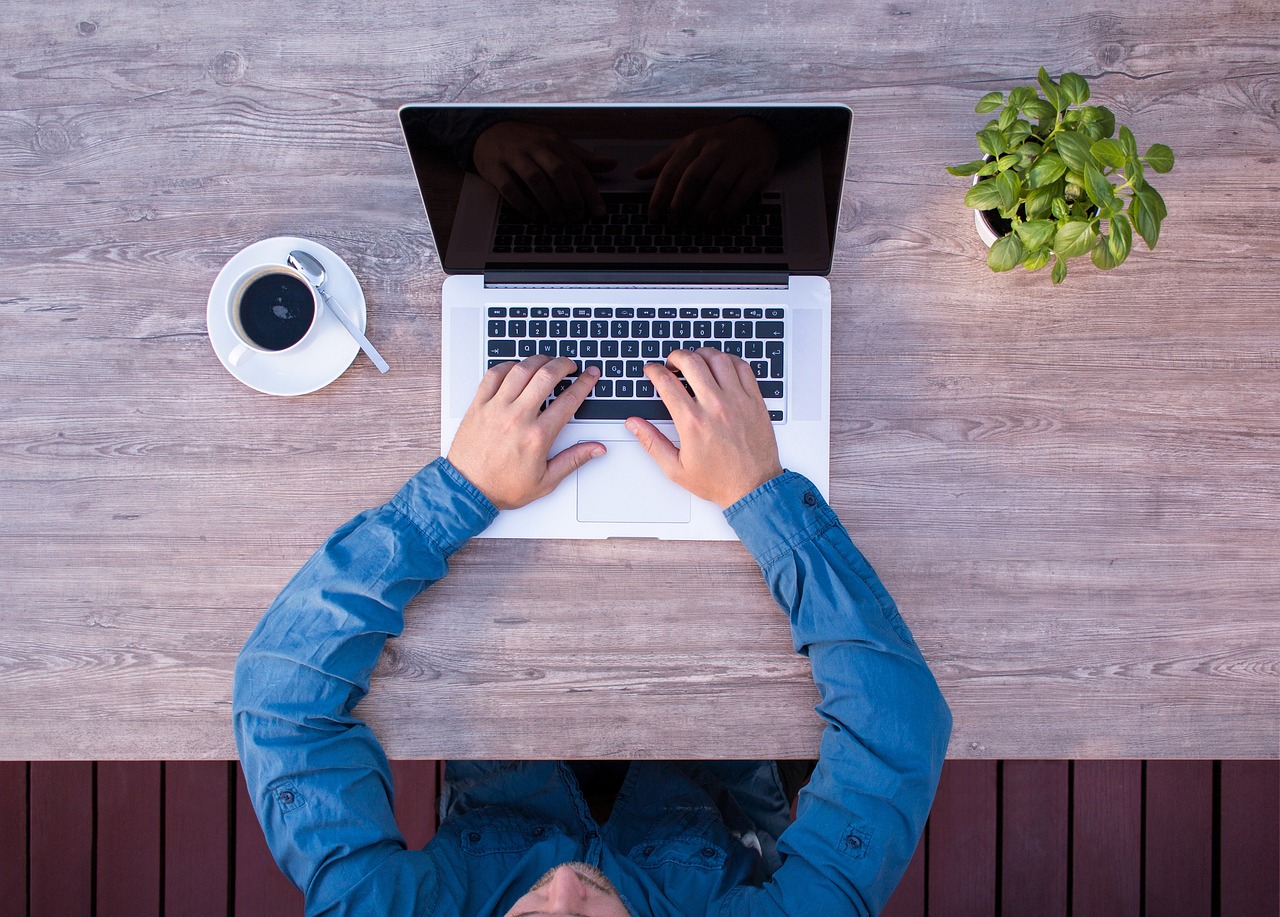 Should Beginners Consider Making Money Online?
There is a couple of great reasons beginners should consider making money online, including;
Flexibility of Remote work: Work from anywhere – be it a cafe in Paris, poolside from a Bali resort, from a Caravan in the outback using a Starlink connection, or simply from the comfort of your living room. You get the idea!
Global Market: Reach customers or clients from different parts of the world.
Work choices: Be your own boss or work collaboratively on projects you are interested in
Autonomy: Choose your own working schedule that suits you
Low Startup Costs: Many online ventures require minimal initial investments.
Passive Income: Some methods can generate revenue even when you're not actively working – you just need to get through the 'front end workload' of setting them up
Scalability: By outsourcing (to virtual assistants or experts), and or producing content or products that can be made once and sold a virtually unlimited number of times, making money online can be massively scalable.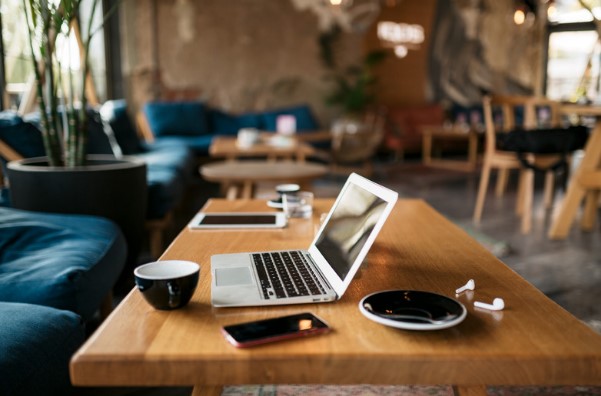 Is making Money Online legitimate or a scam?
Without trying to sound too negative or scare anyone off – a word to the wise – 'making money online fast' usually only means making a couple of bucks from taking online surveys.
Those promising significant incomes and 'get-rich-quick' schemes online are often scams or simply people trying to sell products, coaching or sell courses online revolving around ecommerce business, sharemarket trading, CFDs or FOREX.
Making money online (for anything above trivial amounts) takes a combination of factors, including: time, diligence, skill, risk and effort, especially so when talking about larger and passive incomes. So understand that the words 'making money online fast' should be an instant red flag and you should proceed with caution (or simply lower your expectations).
I have personally invested thousands of hours into training and practice, and still learn everyday about how to improve my craft and business skills online.
With that warning out of the way, let's dive into the world of legitimate online moneymaking and learn how to start making money online with this mega list of over 80 online money methods explained for beginners.
What do I need to make money online?
To earn money online, you will usually need;
Some basic computer skills and a willingness to learn more digital skills
Basic time management, organisational and communications skills
Time to allocate to this side hustle
A basic Computer, Laptop, Tablet or phone capable of the tasks you will be doing
A webcam, microphone and speaker (or a headset) for video conferencing calls
A reliable internet connection
A mobile number for 2FA when registering with some platforms
Identification card for registering with some platforms (i.e. Freelancer)
social media accounts (for example Facebook if you want to be a page Admin)
In some cases, start-up funds or capital for investing (to make more money).
A PayPal account
A bank account (preferably able to transact in USD).
For techniques involving teaching or requiring EEAT (Experience, Expertise, Authority, and Trust) such as blogging – relevant specialist skills, knowledge and experience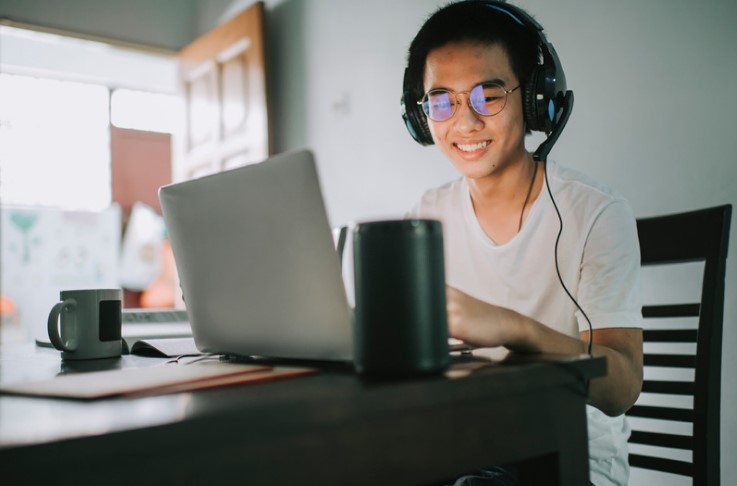 What's the Easiest Way to Make Money Online for Beginners?
Some of the easiest ways to make extra income online for beginners include
How to Make Money Online for Beginners Without an Investment
Some methods of making money online require an investment (such as online share trading and peer to peer lending), however there are multiple ways you beginners can earn money online without a monetary investments (but these will require time investments), such as;
Surveys and Review sites
Getting paid to answer questions online
Create and sell stock photos
Teaching and Tutoring Online
Becoming a virtual assistant
Blogging and Vlogging
Creating a YouTube channel
Affiliate marketing
Tips for Online Money-Making Success
Here are some tips that I have picked up in my experience making money in the online world;
Research and Choose a Niche: Find a specific niche that aligns with your interests and has a demand in the market. Its worth investing a decent amount of time in this, but don't succumb to analysis paralysis – you do have to take action and can always test and adjust later. As I learned during my Test and Evaluation engineering lectures, we should aim to "Test early, Fail often".
Start Small: Begin with one method or platform. Once you're comfortable and seeing results, consider expanding to other avenues.
Invest in Learning: Allocate time to learn new skills. Numerous online courses, webinars, and tutorials can provide valuable insights.
Be Consistent: Consistency is crucial, especially in areas like content creation or affiliate marketing, where building trust and an audience takes time.
Diversify Income Streams: Relying on a single income source can be risky. As you gain experience, look for opportunities to diversify.
Networking and engage with a Community: Join forums or social media groups related to your chosen online money-making method. Engaging with others can provide support, insights, and networking opportunities.Networking can open doors to collaborations or client referrals.
Prioritize Value and Authenticity: Whether you're selling a product, offering a service, or creating content, prioritizing genuine value and honesty can foster trust and long-term relationships with your audience or clients.
Track and Re-evaluate: Regularly monitor your progress, finances, and strategies. Adjust based on what's working and what isn't.
Continuous Learning: The digital landscape changes rapidly. Keep abreast of industry trends, algorithm updates, new tools or platforms. Stay updated with online courses, webinars, and blogs.
Avoid "Get Rich Quick" schemes: Genuine online income often requires effort, patience, and persistence. If it is too good to be true, it usually is.
Methods for Making Money Online explained for beginners
Here is a list of over 80 beginner-friendly methods to consider for making money online
Make money by selling your unwanted items online
By selling stuff online that you already have, you can make some extra money and declutter your home! Beyond the immediate financial gains, this venture also introduces beginners to the nuances of online commerce, customer service, and negotiation skills. Plus, it's a sustainable approach, promoting the idea of recycling and reducing waste.
Think of it like an 'Online Garage Sale'!
Pros: Declutter your home, Free up extra money, Reduce waste
Cons: Need to have stuff to sell, Timewasters can be annoying, can take up a lot of time
Getting Started: You can make a few extra bucks using online marketplaces such as eBay, Facebook Marketplace or Gumtree (or you could get really fancy and set up your own website!) to list your unwanted items and sell online.
In literally just a few minutes you can take a few snaps on your phone, write a detailed and compelling description based on your target market and set your price, and be reaching nearby potential customers in your own online store (without any of the hassles of setting up a real store). All that's left is to politely manage inquiries and execute the transaction!
Ensure the items are in good condition.
Clean and sanitize items, especially if they've been in storage.
Take clear, well-lit photos from multiple angles for online listings.
Be transparent about any defects or signs of wear.
Research similar items to price yours competitively.
Stuff you can easily sell
Clothing & Accessories:
Designer clothes or bags that you no longer wear.
Shoes in good condition.
Unused or lightly-worn jewelry.
Sunglasses and other accessories.
Electronics:
Old smartphones or tablets.
Laptops or desktop computers.
Cameras and camera equipment.
Video game consoles and video games.
Headphones or earbuds.
Smartwatches and fitness trackers.
Home & Furniture:
Furniture pieces you no longer need.
Decorative items, like paintings or vases.
Unused kitchen appliances or gadgets.
Antique or unique household items.
Books, Movies & Music:
Books you've read and don't plan to revisit.
DVDs or Blu-rays.
Vinyl records or CDs.
Musical instruments you no longer play.
Toys & Collectibles:
Vintage toys.
Collectible items, like coins, stamps, or figurines.
Board games.
Sports & Outdoor Equipment:
Gym equipment.
Bicycles.
Camping gear.
Sports equipment (e.g., tennis rackets, golf clubs).
Tools & DIY Equipment:
Power tools.
Garden tools.
Crafting supplies.
Beauty & Health:
Perfumes or colognes (unused or barely used).
Unused makeup or beauty products (ensure they are not expired).
Health equipment like blood pressure monitors.
Baby & Kids:
Baby clothes.
Unused baby gear, like strollers or high chairs.
Kids' bicycles or toys they've outgrown.
Gift Cards:
Unwanted or partially used gift cards.
Jewelry & Watches:
Pieces you no longer wear.
Vintage jewelry.
Cars & Automotive:
Vehicles.
Parts or accessories you no longer need.
Crafts & Handmade Items:
DIY crafts.
Handmade jewelry or clothing.
Making money online Selling Graphic Design or Web Design Services
There's an ever-growing demand for visually appealing content and functional websites. Beginners with a flair for creativity can capitalize on this by offering graphic design or web design services online.
Pros: Monetise your passion or skill, Can potentially sell artworks multiple times, Modern tools are intuitive and fun
Cons: Money for time, competition from outsourcers in developing nations, may require higher spec PC/Laptop or large tablet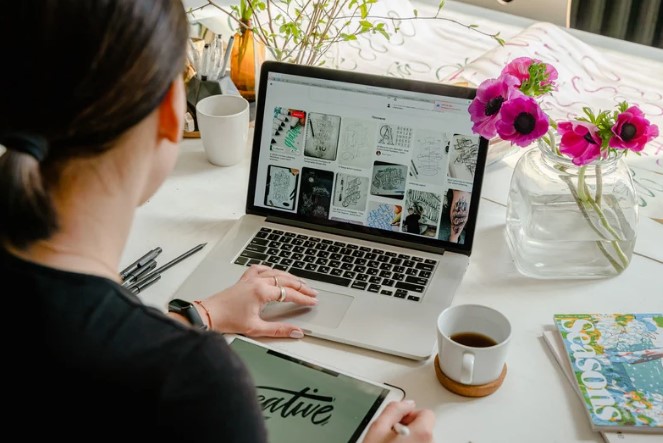 Getting Started: Platforms like Fiverr, Upwork, and 99designs serve as springboards, connecting budding designers with clients seeking everything from logo designs and infographics to website layouts.
As designers build their portfolio and gather positive reviews, the potential for higher earnings and long-term client relationships increases.
Moreover, with the plethora of online courses and tutorials available, even those with minimal experience can quickly hone their skills. The key lies in understanding client needs, staying updated with design trends, and consistently delivering quality work.
Make Money Online with matched betting
Matched betting is a strategy employed by individuals to profit from free bets and bonuses provided by bookmakers. As a beginner, one can make money online with matched betting by leveraging these promotions.
The process involves placing two bets: the first, known as a "back" bet, is placed on a particular outcome occurring, while the second, the "lay" bet, is placed against that same outcome. By covering all possible results, one can ensure a profit or, at the very least, break even.
Various online tools and websites offer guidance, calculators, and step-by-step tutorials to help beginners navigate matched betting effectively. While it's promoted as risk-free, it's essential to approach it with caution, thoroughness, and a clear understanding of the process to ensure consistent profits.
If you have had a history of problem gambling or an addictive personality, this might be one to sit out
Pros:
Low Risk: When done correctly, matched betting can be a low-risk method to profit from bookmaker promotions due to the strategy of covering all potential outcomes of an event.
Tax-Free Profits (in some countries): In many jurisdictions, the profits from betting are tax-free since they are considered winnings rather than income.
No Prior Betting Knowledge Needed: The technique doesn't rely on sporting knowledge but on the mathematics behind the offers.
Starting Budget: The initial amount needed to start can be relatively small (around $1000 or so), and there are resources and tools available to guide beginners.
Cons:
Mistakes Can Be Costly: A simple oversight, like not covering all possible outcomes or a typo can lead to losses.
Account Limitations: If bookmakers suspect someone of matched betting, they may limit or close the account, which reduces the opportunities to profit.
Time-Consuming: Searching for offers, placing bets, and ensuring correct amounts can be time-consuming, especially without using dedicated tools or software.
Risk of Addiction: If you have had gambling issues or an addictive personality, this can lead to a slippery slope into addiction with online gambling.
Decreasing Offers: As more people engage in matched betting, bookmakers might reduce the number of promotions or make the terms less favorable.
Complexity for Beginners: There's a learning curve involved, and beginners might find the concept and calculations overwhelming at first.
Getting started: Read more on Matched betting with my experiments in Matched Betting to beat the bookmaker – does it work? and have a listen to my interview with Nico from BonusBank, the leading matched betting training provider.
In today's social media-driven world, becoming an influencer offers a lucrative avenue for beginners to monetize their online presence.
Pros: Ultimate flexibility, no skills or training required, Anyone can start posting
Cons: Can become incredibly invasive to your privacy, some topics are regulated (i.e. Medicine), Social media can become addictive, Can take a lot of time, Reels and shortform video content is difficult to outsource and scale production
Getting Started: By cultivating a genuine personal brand and consistently sharing engaging content, individuals can attract a loyal audience on platforms like Instagram, TikTok, YouTube, and Twitter.
As their following grows, brands often reach out for partnerships, product placements, or sponsored posts, turning a passionate hobby into a steady income stream. Additionally, influencers can diversify earnings through affiliate marketing, merchandise sales, or offering specialized content on platforms like Patreon.
Canna Campbell has done this particularly well. She is a social media influencer, financial advisor and runs money education courses on Sugar Mamma TV. She also makes money through sponsored online content. You can check out my podcast with Canna Campbell HERE.
The journey requires authenticity, dedication, and understanding one's audience, but the rewards, both monetary and in terms of personal growth, can be substantial.
Making Money online Trading Stocks
For beginners keen on the financial markets, online stock trading presents a potential avenue for generating income. Modern trading platforms, often equipped with user-friendly interfaces and educational resources, have democratized access to the stock markets.
Just be aware, there isn't really any way to consistently beat the market that I know of, so most traders I have met end up underperforming a basic total stock market index fund in the long term. I think people like the thrill of the chase, so to speak, and so I liken stock trading to gambling or other risky behaviours.
To properly evaluate companies and their financials takes a lot of time and effort – so stock market research tools like Stockopedia can help, but I personally stick to the lazier (and I think better) approach of index fund investing. Nevertheless here are some more details
Pros: Can start with small amounts, lots of free information online
Cons: Difficult to consistently beat the market, high brokerage fee, significant risks
Getting Started: New traders can start by investing small amounts, studying market trends, and gradually understanding the nuances of trying to 'find unicorns' and buy low and sell high.
While stock trading can offer lucrative returns, it's essential for beginners to remember that it also comes with significant risks. Therefore, continuous learning, staying updated with global financial news, and perhaps most importantly, setting clear financial boundaries, are crucial for success in this venture.
I personally do not trade stocks and I don't recommend anyone actually does this – I believe that ultimately you are better off long term just investing your money into index funds and putting your effort into making money elsewhere
Index fund ETFs are simply 'parcels' or 'baskets' of shares put together based on an index to track performance of a particular asset class i.e. Australian shares, or International property. The low management cost, automatic updating and ease of transaction make them attractive for passive style investors
For beginners looking to dip their toes into the world of online investing, index funds and exchange-traded funds (ETFs) offer a simplified and diversified entry point. These funds are parcels or 'baskets' of shares designed to track the performance of a specific market index, by combining a range of stocks or other assets.
For example A200 is the Betashares Australian ASX200 fund (solactive ASX200 index) which aims to track the performance of the overall Australian stock market by holding a combination of the largest 200 Australian stocks (as per the Solactive ASX200 index) weighted by market cap.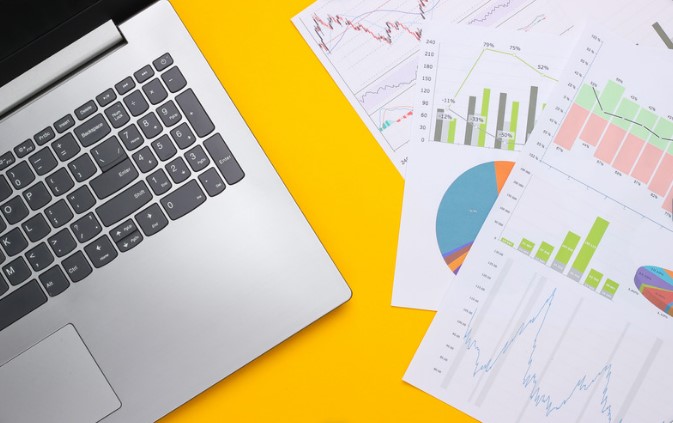 By investing in index funds, newcomers to the financial markets can gain exposure to a broad section of the market, potentially reducing the risk compared to picking individual stocks.
Online platforms and robo-advisors have made the process even more accessible, allowing individuals to start with minimal amounts.
While returns are typically reflective of the broader market's performance, the passive nature of these investments means lower fees and a hands-off approach, making them an attractive option for those new to investing.
Pros: Long term performance, diversification, low management fees
Cons: Requires start up capital, your money is at risk of market movements (which can go DOWN!), this is a LONG TERM strategy.
Getting Started: Start reading some of my DOZENS of articles on investing and see how I have personally made money online by investing into index funds with my net wealth updates and investing reviews.
For budding investors keen on real estate but wary of the complexities and substantial capital often required, Real Estate Investment Trusts (REITs) present a compelling alternative. REITs are companies that own or finance income-producing real estate across a diverse range of property investment sectors such as holding residential, industrial and commercial property, as well as potentially more lucrative (but higher risk) areas such as property development.
By investing in REITs, beginners can tap into the benefits of real estate investing, such as steady income streams and potential capital appreciation, without the need to buy property directly.
Pros: Can purchase on stock exchange, diversification across lots of properties, sectors and markets
Cons: Requires initial investment, long term investment, modest yield, capital is at risk
Getting Started: Available on most stock exchanges, REITs offer liquidity, transparency, and dividend-based income. With online brokerage platforms facilitating easy access, even those new to investing can start with a modest sum, diversifying their portfolios while enjoying a piece of the lucrative real estate pie.
Make money online with recipe creation
A beginner with a flair for culinary creativity can monetize their passion for food by venturing into online recipe creation.
Online recipes are digital formats of cooking instructions and ingredient lists that guide users in preparing a specific dish or beverage. Accessible via websites, blogs, apps, and social media platforms, these recipes often come with additional features not typically found in traditional cookbooks.
They may include step-by-step photos, user ratings and reviews, video demonstrations, and interactive components like portion size adjustments. Online recipes cater to a wide range of culinary preferences and dietary needs, from traditional cuisines to special diets like gluten-free or vegan.
The digital nature of these recipes allows for easy sharing, commenting, and customization, making them popular among home cooks and food enthusiasts.
Pros: Simple topic that is easy to monetise, high search volumes, easy to set up a basic blog or webpage, potential to rank for long tail keyword articles on niche foods (i.e. "Gluten free raspberry cheesecake recipe for Keto" or "low carb cheesecake recipe cheesecake factory")
Cons: High competition, lower CPC/CPM (advertising revenues) than other niches
Getting Started: To start, one should consistently document original recipes, accompanied by high-quality photos or videos. Launching a personal blog or website can serve as a repository for these recipes. Social media platforms, particularly Instagram, Pinterest, and YouTube, are excellent for promoting content and engaging with fellow food enthusiasts.
As your online presence grows, explore monetization avenues such as sponsored posts, affiliate marketing for kitchen tools, or selling e-cookbooks. Collaboration with food brands or guest posting on established recipe sites can also provide additional revenue streams. It's crucial to maintain authenticity, interact with the online community, and keep updated with food trends to ensure sustained success.
Invest in Peer-to-Peer Lending
Peer-to-Peer (P2P) lending platforms have transformed the borrowing and lending landscape. By directly connecting borrowers with individual lenders, these platforms bypass traditional financial institutions, often resulting in more favorable interest rates for both parties.
For beginners looking to diversify their investment portfolios, P2P lending offers an opportunity to earn higher returns than many traditional savings accounts or CDs.
Pros: Can get a better rate of return than banks or money market funds
Cons: Requires starting capital, Risk of default, Funds not insured
Getting Started: After signing up on a P2P platform such as Plenti (previously RateSetter), investors can choose loans to fund based on criteria such as borrower creditworthiness, loan duration, and interest rate.
It's essential, however, for novices to be aware of the risks, as unlike bank deposits, P2P loans are not insured. Yet, with careful research and diversified loan selection, P2P lending can be a fruitful online investment venture for those venturing into the financial world.
Make money online with a YouTube channel
YouTube is a video-sharing platform where users can upload, view, and share videos. Founded by Steve Chen, Chad Hurley, and Jawed Karim in February 2005, it was later acquired by Google in November 2006.
YouTube allows registered users to upload and comment on videos, while anyone can view them. Videos on the platform span a wide range of categories, from educational content, music, and entertainment to DIY tutorials, vlogs, and much more.
Over the years, YouTube has grown to be one of the largest and most influential platforms on the internet, with billions of views every day. Apart from entertainment, it has also provided a platform for individuals and brands to monetize content and grow their reach, turning content creation into a viable career for many.
Content creators can earn cash online from YouTube, primarily earn money through the YouTube Partner Program, which allows them to monetize their videos with ads. Once a creator meets YouTube's set criteria, including a threshold of watch hours and subscribers, they can apply for this program. Approved creators then earn a share of the revenue from ads displayed on or alongside their videos, such as skippable and non-skippable ads.
Other than the YouTube Partner Program display ads, YouTube content creators often monetise using paid memberships, Youtube premium revenue share, affiliate links, merchandise and sponsored video content.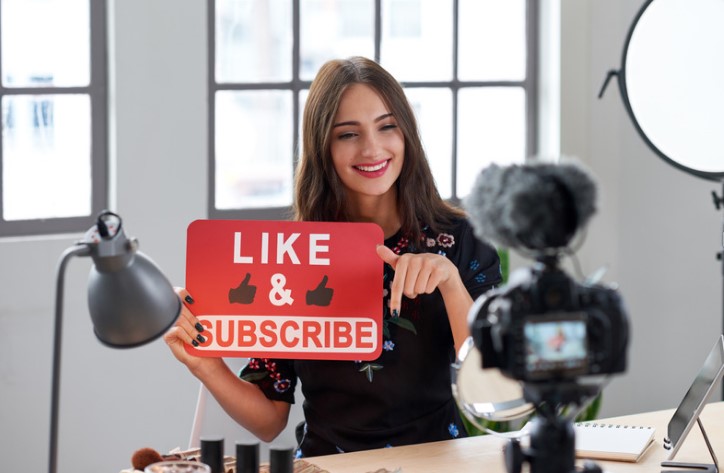 Pros:
Create the videos once, earn revenue forever
Reach a global audience – YouTube is one of the largest websites online
Can outsource video editing and production
Cons:
Significant time investment to record and edit videos
Can be difficult to edit and update older 'non-evergreen' content for relevancy or topic changes (i.e. pricing or availability)
YouTube algorithm favours content creators who upload regularly, older videos can lose organic reach and revenues can drop off
Content can be demonetised for policy violations such as copywriter infringements
Getting Started: A beginner interested in making money online with a YouTube channel should start by identifying a niche or subject they are passionate about, ensuring it aligns with potential viewer interests.
Once a topic is chosen, creating high-quality, engaging content is key. You can use smartphones or affordable cameras for filming and free software like DaVinci Resolve for editing.
After setting up a YouTube channel, it's important to upload content consistently and interact with viewers by responding to comments.
As the channel grows, monetization can be achieved through YouTube's Partner Program, which pays creators for ad views. Additionally, other revenue streams like sponsored content, affiliate marketing, or merchandise sales can be explored.
To boost growth, promoting the channel on other social media platforms and collaborating with fellow creators can be beneficial. Persistence, adaptability, and genuine engagement with the audience are crucial for long-term success.
Make money online by flipping domain names
A domain name is a unique address used to identify a specific website on the internet – it also provides a recognizable and memorable address for users to access your website on the internet, and all websites require a domain name.
A domain name registry is an organization that manages the registration of domain names within specific top-level domains (TLDs), ensuring each domain's uniqueness and maintaining a centralized database of domain information.
Venturing into the world of domain name flipping can be a profitable endeavor for beginners looking to make money online.
At its core, this involves registering unused domains, or purchasing domain names that possess potential value—either due to their short length, relevance to trending topics, or inherent brandability—and then selling them at a higher price on the secondary market.
Pros: Relatively low cost to register domains (~$15 per year), anyone can do it, easy to list for sale
Cons: A domain name is only worth what someone will pay for it, costs to keep it registered in your name, due diligence and research, patience
Getting Started: Websites like GoDaddy, FastComet, VentraIP and Namecheap offer platforms for buying domains, while marketplaces like Sedo or Flippa can be used to list them for sale.
Aspiring domain flippers should conduct thorough research to understand market demand, stay updated on emerging trends, and exercise patience, as the most substantial returns often come from holding onto a domain until its value peaks. It's a blend of strategic foresight and market acumen, and for those who master it, the rewards can be significant.
Create and Sell Stock Photos
For budding photographers or even hobbyists with a keen eye, the digital realm offers lucrative opportunities through the creation and sale of stock photos for some extra money. With the surge in online content, there's a consistent demand for high-quality images across websites, blogs, and digital marketing campaigns.
Pros: Monetise photos you already have
Cons: Small payouts, lots of photos get rejected, competition from AI image generators
Getting Started: Beginners can start by capturing unique, high-resolution photos, paying special attention to current trends and underserved niches. an Online Platform such as Shutterstock, Adobe Stock, Pexels, Unsplash, and Getty Images can provide a marketplace for photographers to list and sell their images to a global audience.
By consistently uploading quality photos and understanding what buyers are looking for, beginners can gradually build a passive income stream. As they hone their skills and portfolio, there's potential for significant earnings and even branching into specialized areas like product photography or portraiture.
Dipping into the digital real estate market, beginners can make money online by buying, improving, and then selling websites.
Websites are akin to properties; they generate revenue, appreciate over time, and can be enhanced to boost their value.
Pros: Can purchase sites undervalue, much lower risk than traditional physical businesses, can leverage time and scale by using outsourcers
Cons: Requires an upfront investment, requires time and some expertise
Getting Started: Platforms like Flippa or Empire Flippers offer a marketplace for purchasing established sites. Beginners should start by analyzing a website's traffic, revenue sources, and growth potential. After acquiring a site, they can enhance its value by improving content, optimizing for SEO, and streamlining monetization strategies.
Once the website's profitability rises, it can either be held for ongoing monthly income or resold at a higher price multiple for a profit. While this requires an upfront investment, with careful analysis and strategic improvements, it can be a lucrative venture.
Make money online with online fitness training
Online fitness training is a mode of delivering fitness instruction and guidance through digital platforms. Unlike traditional in-person training, where the trainer and client meet physically in a gym or workout space, online fitness training utilizes websites, apps, emails, video calls, pre-recorded workout videos, shorter demo videos, and other online tools to communicate and deliver training programs.
Clients receive personalized workout plans, instruction, nutrition advice, and sometimes real-time coaching through video sessions, all tailored to their individual goals and needs. This method offers flexibility for both the trainer and the client, allowing them to connect from anywhere in the world, on their own schedules.
With the rise of digital technology and an increasing focus on health and wellness, online fitness training has become a popular and effective way for individuals to receive professional guidance on their fitness journeys without the constraints of location or strict scheduling.
Pros: Leverage your fitness skills or business, Can be as basic and simple as FaceTime calls, Record a workout once and sell multiple times, ongoing subscription revenue, Reach clients nationally or globally
Cons: Need to market your services online, some clients prefer face-to-face sessions, important to thoroughly document and record details, may need to invest in personal training software or licencing depending on what tools you need.
Getting Started: A beginner aiming to make money online through fitness training should start by assessing and leveraging their fitness expertise, whether it's general fitness, yoga, pilates, or any specialized form.
Acquiring relevant certifications can bolster credibility and appeal to potential clients. With the basics in place, they can use platforms like Zoom or Skype to offer live personal training sessions. To attract clients, it's crucial to build a strong online presence through a professional website, engaging social media content, and client testimonials.
Offering free initial consultations or short workout videos can entice potential clients and showcase training style. As popularity grows, trainers can expand their offerings with recorded workout programs, nutritional guides, and group fitness classes. Consistency, genuine client engagement, and delivering real results will be key to turning this passion into a profitable online venture.
Affiliate marketing offers a compelling avenue for beginners to earn online without the need for hefty investments or product creation. Essentially, it involves promoting products or services for other companies and earning a commission for each sale or action made through one's referral link.
Pros: Passive income potential, scalable.
Cons: May require an established platform (like a blog, or social media presence), some affiliate partnership programs only offer small commissions (1-5%), sometimes affiliate partners change the deal or refuse to pay out commissions, can be difficult to track performance.
Getting Started: To start, beginners can join affiliate programs of reputable companies or platforms like Amazon Associates, ClickBank, or ShareASale.
By selecting products that align with their interests or niche, they can create content — be it blog posts, videos, or social media updates — that educates, entertains, and persuades potential buyers. Every time someone makes a purchase using the unique affiliate link, the promoter earns a commission.
It's a model that rewards genuine effort and valuable content, making it an excellent choice for those looking to monetize their online presence.
Make money online by Freelancing
Freelancing is a dynamic way for beginners to harness their skills and offer services in exchange for payment online, as an alternative to a usual salaried employee arrangement.
With the digital revolution, numerous online platforms such as Upwork, Fiverr, and Freelancer have emerged, connecting freelancers with potential clients worldwide.
Whether one's expertise lies in writing, graphic design, programming, or consultancy, there's likely a demand for it.
Pros: Flexible hours, choose projects you're passionate about.
Cons: Initial low earnings, competition.
Getting Started: To get started, beginners should register for online outsourcing platforms such as Upwork, Fiverr and Freelancer. Work to build a strong profile showcasing your skills, past work, and client testimonials if available. Setting competitive rates, delivering high-quality work, and maintaining good communication are key to building a successful freelance career.
Over time, as you gain experience and establish a good reputation, you can increase rates and choose projects more selectively. Freelancing offers the flexibility to work from anywhere and on one's own terms, making it an enticing option for many looking to earn online.
Making money online as a Virtual Assistant
In addition to freelancing services, you could choose to specialize as a Virtual Assistant (VA) – a professional who provides a wide range of administrative, technical, and/or creative services to help businesses, entrepreneurs, or individuals from a remote location.
The term "virtual" indicates that these assistants aren't physically present in their client's office; instead, they work online and communicate primarily through email, chat, video calls, and other online communication tools.
Pros: Time flexibility, great for organised / detail oriented people, Work remotely, Learn how to run a business by working as a VA in one first!
Cons: Money for time, Some tasks can be very repetitive and boring, some tasks will require training or paid software to make it easier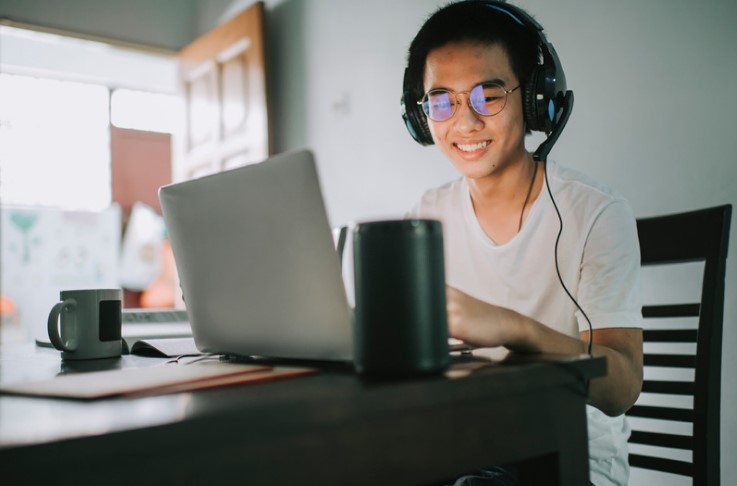 Getting Started:
Things you might do as a Virtual Assistant include;
Administrative Tasks:
Email management and organization: Filtering important emails, responding to customer inquiries, and decluttering inboxes.
Calendar management: Scheduling appointments, setting reminders, and coordinating events.
Booking and arranging travel, transport, and accommodation.
Handling data entry or managing databases.
Financial Management:
Basic bookkeeping, invoicing clients or customers or processing payments or managing expenses.
Customer Service:
Responding to customer inquiries, handling refunds or complaints and following up with clients or customers.
Content Management:
Writing, editing, and proofreading content.
Posting and scheduling content for blogs or social media.
Basic SEO tasks: Keyword research, on-page optimization, etc.
Social Media Management:
Creating and scheduling posts.
Engaging with followers.
Monitoring and reporting on social media analytics.
Technical Support:
Website management: Updating website content, basic troubleshooting.
Assisting with online software or tools.
Managing and setting up email marketing campaigns.
Personal Assistance:
Personal errands (like purchasing gifts online).
Reminder services (birthdays, anniversaries, appointments).
Researching topics or products.
Graphic Design:
Creating graphics for social media or websites.
Designing logos, banners, and infographics.
Research:
Conducting market or internet research, gathering data or information on specific topics.
E-commerce Assistance:
Product listing, managing orders and inventory and customer service.
Making money with online survey sites and review sites
Online surveys and review sites present a straightforward entry point for beginners to earn money on the web. Companies and researchers are often eager for consumer opinions to refine their products or gather market data, and they're willing to pay you for taking online surveys for their market research
Platforms such as Survey Junkie, Swagbucks, and Vindale Research offer users the chance to complete surveys, watch videos, and review products in return for cash or gift cards. While they won't make you rich overnight, these sites can provide a modest supplemental income with minimal effort.
For optimal earnings, it's a good practice to sign up for multiple platforms and always be on the lookout for higher-paying survey opportunities. The key is to ensure the legitimacy of the site and avoid any that ask for upfront payments or seem too good to be true.
Pros: Easy to start, no skills required, can do it on your phone when waiting in cues
Cons: Low payouts, taking online surveys can be time-consuming and tedious, can be excluded from surveys based on your responses / demographic
Getting Started: Sign up on market research websites like Survey Junkie, Vindale Research, Octopus or Swagbucks and follow the bouncing ball!
Make money online by Blogging or Vlogging
Venturing into blogging or vlogging offers beginners an opportunity to monetize their passions and share their perspectives with a global audience.
By creating high quality content on topics they're passionate about, whether it's travel, fashion, tech, or personal experiences, individuals can attract a dedicated following.
Monetization methods include displaying ads through platforms like Google AdSense, affiliate marketing, sponsored posts, or selling digital products and courses. Vloggers, especially on platforms like YouTube, can also earn through native ad revenue, brand sponsorships, and fan contributions via platforms like Patreon.
While blogging or vlogging requires consistent effort, patience, and the ability to connect authentically with an audience, over time it can turn into a lucrative online venture. It's essential to focus on quality content, engage with your audience, and stay updated with evolving trends in your chosen niche.
Pros: Potential for building a large following and massive earnings, passive income.
Cons: Time-consuming, requires consistent content creation.
Getting Started: Start a blog on WordPress, create a YouTube channel or start an Instagram and Facebook account. Create content around your passions, attract an audience, and monetize through ads, sponsored content, or affiliate marketing.
Often a combination of a Blog, YouTube channel and multiple social media accounts lets you reach a wider audience on their preferred platform, potentially allowing for multiple extra income streams, too!
Dropshipping is an accessible entry-point for beginners seeking to establish an e-commerce business without the hassle of inventory management.
In this model, entrepreneurs set up an online store and partner with suppliers who are ready to ship products directly to the consumer.
When a customer places an order, the store owner purchases the item from the supplier, who then ships it directly to the customer, while the store owner earns a profit from the margin.
This method minimizes upfront costs since there's no need to buy bulk inventory. However, success in dropshipping requires effective market research to find in-demand products, building trustworthy supplier relationships, and honing marketing skills to drive traffic and sales.
It's crucial to offer excellent customer service, as the store owner remains the main point of contact for customer inquiries and issues, despite not handling the product directly.
Pros: Low upfront costs, scalable.
Cons: Lower profit margins, customer service challenges, refunds and risk to reputation if product isn't delivered or is substandard, advertising costs, saturated market
Getting Started: Get started with dropshipping by choosing a niche, researching reliable suppliers, setting up an online store, and marketing your products to potential customers. Platforms like Shopify, WooCommerce, BigCommerce, Magento, Wix, SquareSpace and SaleHoo can help set up a dropshipping store.
When choosing a platform, consider the products you plan to sell, the level of support you'll need from your platform, and your technical expertise. Different platforms cater to different needs and skill levels, so it's crucial to pick one that aligns with your situation
Make money by Teaching and Online tutoring
If you're skilled in a particular field, teach others and get paid. Teaching and tutoring online offers an accessible avenue for beginners to monetize their knowledge and expertise.
Whether it's instructing students in academic subjects, languages, or imparting skills like music or coding, online teaching platforms cater to a broad spectrum of topics. Aspiring teachers simply need to sign up, showcase their expertise, and often undergo a brief verification process.
With flexible hours, the ability to work from anywhere, and the potential to earn a substantial income based on one's dedication and niche, online teaching has become a lucrative option for many seeking to make money on the internet.
Pros: Residual income from course sales, establish authority in your field.
Cons: Initial time investment, platform fees.
Getting Started: Platforms like Skillshare, Teachable, Udemy, Kajabi and GumRoad are great online course platforms for you to teach, and tutoring platforms such as VIPKid and Chegg Tutors have made it simpler than ever to connect educators with eager learners worldwide.
Making money by selling Digital Products online
For those with a knack for creating value-driven content, selling digital products online presents a lucrative opportunity with minimal overhead costs.
Digital products—ranging from eBooks, online courses, software, design templates, to stock photos—eliminate the need for physical inventory, ensuring higher profit margins.
Pros: Create once and sell indefinitely, high-profit margins, low to NO overheads.
Cons: Requires marketing, competition, sales platforms may take a percentage of your sale as a fee or commission
Getting Started: Platforms like Gumroad, Teachable, and Etsy's digital section simplify the process for beginners, providing the tools to host, market, and sell digital goods. Moreover, once the product is created and listed, it can be sold to an infinite number of customers without additional production costs.
Harnessing the power of social media, email marketing, and search engine optimization (SEO) can further amplify sales, making digital products a sustainable and scalable online business model.
Teach English Online from Your House
The global demand for English proficiency has fueled a booming online industry where individuals can monetize their language skills right from the comfort of their homes.
Pros:
Flexibility: Set your schedule based on your availability, allowing for a better work-life balance.
Cost Savings: Eliminate commuting costs and potentially reduce your wardrobe expenses.
Comfort: Work from the convenience and comfort of your own home.
Global Reach: Connect with students from different cultures and backgrounds worldwide.
Potential for Good Pay: Depending on the platform and your qualifications, online English teaching can offer competitive rates.
Cons:
Isolation: Missing out on social interactions that a traditional classroom or workplace provides.
Technical Issues: Dependence on a reliable internet connection and functioning equipment; technical glitches can disrupt lessons.
Lack of Stability: Income can be unpredictable, especially if not contracted with a particular company or if student bookings fluctuate.
Distractions: Home environments might have more distractions, making it essential to establish a quiet, dedicated workspace.
Limited Physical Interaction: Teaching online lacks the tangible, in-person connection, which can sometimes make understanding non-verbal cues or managing classroom dynamics more challenging.
Getting Started: Beginners can make money online by teaching English to students worldwide via platforms like VIPKid, TeachAway, or iTutorGroup. These platforms connect educators with eager learners, often providing the curriculum and interactive tools to facilitate the teaching process.
The flexibility of scheduling and the opportunity to work remotely makes it an ideal choice for many. While a bachelor's degree and a TEFL (Teaching English as a Foreign Language) certificate are commonly required, the investment can lead to a rewarding and potentially lucrative online teaching career. Many platforms don't actually require any formal training or education on the instructors behalf – they just want to see you demonstrate competency and mastery over the English language and your ability to teach effectively.
Moreover, beyond the monetary gains, educators often find immense satisfaction in contributing to the global tapestry of language learning and cultural exchange.
Making money online by building a Membership Website
Building a membership website can be an excellent way to make extra money online by offering exclusive content or services to subscribers for a recurring fee.
Building a successful membership website requires time, effort, and consistent dedication. However, once established, it can provide a steady stream of recurring revenue, making it a lucrative endeavor for those committed to providing ongoing value to their member
It's better to have a smaller number of highly engaged members than a large number who aren't engaged, and building a strong sense of community can reduce churn and make members feel more connected.
Pros:
Recurring Revenue: Membership sites typically charge recurring fees, leading to a steady income stream.
Community Building: Create a loyal community of members who value your content and engage with one another.
Authority and Branding: Establish yourself as an authority in your niche and strengthen your brand's online presence.
Flexibility: Manage the website on your schedule and from any location.
Scalability: With digital content, you can accommodate many members without significant incremental costs.
Cons:
Quality of content: Need ultra high quality content, regular updates and a very engaged audience
Initial Time Investment: Setting up a quality membership site, including creating valuable content, can be time-consuming initially.
Maintenance: Regular updates, tech support, and content creation are essential to keep members engaged and prevent attrition.
Technical Challenges: Building and maintaining a website might require dealing with technical issues or hiring professionals to assist.
Competition: Many membership sites across various niches can make standing out and attracting members challenging.
Customer Service Demands: Addressing member concerns, refund requests, or access issues can be time-intensive and requires a responsive approach.
Getting Started: Below is a step-by-step guide on how to create a successful membership website:
Define Your Niche & Value Proposition:
Identify a target audience and determine what unique value or exclusive content you can offer them.
Conduct market research to ensure there's demand and to understand your competition.
Plan Your Content
Determine the types of content you'll offer: articles, videos, webinars, e-books, etc.
Decide if content will be dripped over time or if all will be available upon joining.
Consider offering different membership tiers with varying levels of access.
Choose a Platform
CMS Platforms: WordPress is a popular choice. With plugins like MemberPress, Restrict Content Pro, or BuddyPress, you can turn a WordPress site into a membership site.
Dedicated Membership Platforms: Platforms like Kajabi, Teachable, or Thinkific are designed for online courses and memberships.
Design Your Site:
Make it user-friendly and ensure it's mobile-responsive.
Use professional images, videos, and graphics.
Organize content in a structured manner, making it easy for members to navigate.
Set Up Payment Processing:
Choose a payment gateway like Stripe, PayPal, or Square. Ensure it integrates with your hosting platform.
Decide on your pricing model: monthly, quarterly, yearly, or one-time access fees.
Consider offering free trials or sample content to entice users to join.
Implement Access Controls:
Make sure only paying members can access premium content.
Consider offering a members-only forum or community for interaction.
Market Your Membership Site:
Content Marketing: Regularly publish free, high-quality content to attract visitors.
Social Media: Share your content, create ads, or join niche-related groups to promote your site.
Email Marketing: Build an email list to keep potential members engaged and informed.
Affiliate Marketing: Partner with influencers or bloggers in your niche to promote your site.
Engage Your Members:
Regularly update and add new content to keep members engaged.
Offer webinars, Q&A sessions, or live chats.
Collect feedback to understand what your members value and make improvements accordingly.
Monitor & Adjust:
Use analytics tools to track site visits, member sign-ups, and engagement.
Regularly review your content strategy and make necessary adjustments based on feedback and analytics.
Consider Additional Monetization Methods:
Offer upsells like one-on-one consulting or premium courses.
Include affiliate links in your content where relevant.
Offer advertising opportunities for brands related to your niche.
Make money online by running online workshops and webinars
Online workshops and webinars are virtual events where participants engage in learning, discussion, or training over the internet. Workshops tend to be more practical and interactive, involving 'doing' and 'demonstrating' activities such as designing a webpage or working out a budget, whereas webinars are typically more lecture-based and less interactive.
Participants can join from anywhere in the world without incurring travel costs, making them accessible to a wider audience. For hosts and organizers, these platforms provide a way to share expertise, market products or services, and build communities or networks.
Pros:
Scalability: Reach a global audience without the constraints of a physical location.
Flexibility: Host sessions from any location at times that suit you.
Cost-Efficient: Eliminate travel, venue, and physical material costs.
Revenue Streams: Generate income from ticket sales, sponsorships, partnerships, or by selling recordings and related materials.
Brand Building: Establish authority and expertise in your niche, enhancing your brand's reputation.
Cons:
Technical Difficulties: Reliance on technology means potential issues with internet connectivity, software glitches, or audio-visual problems.
Engagement Challenges: Maintaining participant engagement in a virtual setting can be harder than in-person.
Market Saturation: Many professionals and brands are offering webinars, which can make standing out challenging.
Initial Setup Costs: Investing in good quality microphones, cameras, and reliable webinar software is essential for a professional presentation.
Learning Curve: Mastering the art of online presentation and becoming adept at using webinar tools can take time.
Getting Started: A beginner aiming to make money online through workshops and webinars should first pinpoint a topic they're knowledgeable in or passionate about.
To ensure a smooth experience, familiarize yourself with online platforms like Zoom, Webex, or GoToWebinar.
Start by promoting free or low-cost sessions to build an audience and gather feedback. Utilize social media, email marketing, and collaborations to increase visibility.
As you gain confidence and a reputation, transition to paid workshops, offering in-depth content, exclusive resources, or interactive Q&A sessions. You can even use free or lower cost workshops and webinars as a lead generation process for selling a course or specific product.
Keep in mind that the key to successful workshops and webinars lies in delivering genuine value, so continuous learning and updating your content is essential. Over time, satisfied participants can become repeat customers, and their referrals can significantly boost your online workshop business.
Making money online by selling an online course
An online course is a structured educational program, delivered digitally, allowing students to learn a specific topic or skill at their own pace. They are often comprised of text, videos, readings, tutorials and interactive assignments.
One example I was taught during my eBusiness Institute Champions online training and mentoring course was that of Cole Humphus from San Diego in the USA and his $49 photography e-course which he sold through the Udemy platform.
Cole had a keen interest in photography, running a wedding photography business and started a very basic photography blog as a side project but lacked advance web or training skills. Cole was writing articles and making basic YouTube videos about his equipment and experience in his spare time.
As his blog grew, he wanted to add an income stream and decided to launch a classroom style tutorial on photography that he could charge for. Since he didn't know how to do this, he hired a specialist to produce an online photography course on Udemy, paying them around USD $7,000 to do everything – then Cole just had to advertise it from his blog and YouTube channel.
In his first year of business, Cole made USD $130,000 of revenue from this course, rising to an absolutely flabbergasting to $1.5 MILLION in his second year, and even higher to $3 Million in the third year where he changed monetisation strategies from selling individual courses (as a once off fee) to selling them as a monthly membership for the site (with the membership including the courses, tutorials, premium blog articles and video content).
He was able to boost revenues to USD $4.5 Million per year by the fourth year before selling it for an eight-figure exit deal (Over $10 Million dollars) to reach Fat FIRE. Cole now runs a consultancy named Rapid Scale Group where he advises online business owners how to do the same thing.
"We went from $130,000 in year one, and year two was $1.5 million, then it was $3 million. And then I went from selling courses to pretty much mainly selling membership – So, the $3 million went from one-off course fees to recurring revenue. I grew revenue to $4.5 million before selling it for an eight-figure deal."

Cole Humphus, CEO Rapid Scale Group
Pros:
Passive Income Potential: Build a course once and sell multiple times – once created, a course can continue to generate revenue with minimal ongoing effort.
Scalability: Digital courses can be sold to an unlimited number of students without significant incremental costs.
Flexibility: Design, launch, and manage courses from anywhere, anytime.
Authority Building: Monetise a skill set or experience you have to establish yourself as an expert in your field, enhancing your reputation and brand.
Customization: Tailor content, pricing, and course structure to match your vision and audience's needs.
Cons:
Time-Intensive Creation: Developing a comprehensive, high-quality course requires a significant time investment upfront, so starting can be a mammoth task
Technical Challenges: Course creation and hosting might involve navigating platforms, software, or potential technical glitches.
Market Competition: The online course industry is crowded, making differentiation and marketing essential.
Continuous Updating: To remain relevant, courses often need updates as information, technology, or industry standards change.
Trust Building: New instructors, especially those without an established brand, might face challenges in gaining trust and convincing potential students to enroll.
Getting Started: A beginner aiming to make money online by selling an online course should first identify a topic they're knowledgeable about or skilled in. The next step is to design a structured curriculum, breaking the content into easily digestible modules or lessons.
Using platforms like Teachable, Udemy, or Coursera, they can host and sell their course to a broader audience. High-quality content, combined with engaging visuals or interactive elements, can make a course more appealing.
To attract initial students, offering discounted rates or free teaser content can be effective. Promoting the course through social media, email marketing, or partnering with influencers in the same niche can further boost its visibility and sales.
As learners benefit from the content, positive reviews and word-of-mouth referrals can lead to sustained income.
Make money online by getting paid to review websites
Making money online by reviewing websites can be both an interesting and lucrative endeavor – yes you can be paid to test websites (market research companies pay for this).
You will need to develop a critical eye for design, usability, and functionality. Learn about UX (user experience) and UI (user interface) principles, as well as familiarize yourself with various website platforms, such as WordPress, Shopify, Wix, etc.
Pros:
Simplicity: Relatively simple and easy task, can be done on multiple devices.
Flexibility: Work from anywhere and often choose when to complete the reviews.
Simple Entry Point: Little to no initial investment required, making it accessible for beginners.
Diverse Experiences: Exposure to a variety of websites and industries can be enlightening and educational.
Valuable Skill Development: Enhance critical analysis skills, attention to detail, and understanding of website design and user experience.
Consistent Opportunities: As long as businesses continue to go online, there will be a need for website reviews.
Cons:
Income Limitation: Earnings can be modest, especially when starting, and it may not provide a full-time income.
Repetitiveness: The task can become monotonous over time, reviewing multiple sites with similar layouts or issues.
Subjectivity: What one reviewer sees as a problem, another might view differently, leading to potential discrepancies in feedback.
Platform Reliance: If you're using platforms that pay for website reviews, any changes to their terms, payment structures, or business models can impact your income.
Potential for Negative Feedback: If website owners disagree with critiques, they might provide negative feedback or ratings, which could impact future opportunities.
Experience: You do need some level of knowledge about websites and development
Reporting: you may have to provide written or verbal feedback
Getting Started: There are several platforms where businesses seek user feedback on their websites. Here are some popular ones:
UserTesting: One of the most well-known platforms. You browse websites or apps and provide verbal or written feedback. Typically, you can earn $10 for every 20-minute review you complete.
TryMyUI: Provides tests that usually take about 15-20 minutes. You'll need to provide both written and verbal feedback.
Enroll: You can take tests on any device, and the tasks can vary from giving feedback on logos to website usability.
You could also join freelance platforms like Upwork, Freelancer, or Fiverr, and create a profile offering website review services. As you build your reputation, you'll be able to charge higher rates.
Apart from basic feedback, you can offer in-depth website audits. This could cover:
Design and layout evaluation.
Content clarity and relevance.
Mobile responsiveness.
Page loading speeds.stock
SEO (Search Engine Optimization) assessment.
Having your own website can showcase your expertise and serve as a platform for potential clients to find and contact you. Initially, you may need to do some reviews at a reduced rate (or even for free) to build a portfolio, and gain your clients approval to use them as part of your advertising material in your display portfolio . Over time, as you gather more reviews and testimonials, you can raise your prices.
Once you've established yourself, consider branching out into related areas like:
Conversion Rate Optimization (CRO): Suggesting changes that can increase the likelihood of visitors taking a desired action on a website.
Content Creation: If you find that many sites you review have poor content, offer content writing or editing services.
SEO Consultancy: Provide advice on how websites can improve their search engine rankings.
Join online forums, communities, and social media groups related to web design, UX/UI, and digital marketing. Networking can lead to referrals and more job opportunities to test websites and earn extra cash.
Make Money building websites
For beginners looking to monetize their skills, building websites offers a promising avenue. With the digital landscape continually expanding, businesses and individuals alike are seeking an online presence, leading to a growing demand for user-friendly and visually appealing websites.
With the right skills or management of outsourcers, building websites can be a lucrative business model to earn money online – however beginners will need to invest a bit of time to get the process down smoothly and may consider taking an online course in web development.
Pros:
Income Scaling: Potential for significant income on larger projects
Outsourcing and scalability: can outsource work to subcontractors, and using template sites can speed the process up.
Maintenance and SEO contracts: Can charge for ongoing SEO and content
High Demand: As businesses and individuals recognize the importance of an online presence, there's a constant need for well-designed websites.
Profitable Niche Potential: Specializing in specific industries or types of websites can yield higher rates.
Flexibility: Design and build websites on your own schedule and from any location.
Creative Outlet: Opportunity to showcase your creativity and innovation in design and functionality.
Diverse Skill Development: Beyond design, learn about SEO, user experience, content management systems, and e-commerce solutions.
Cons:
Active (not passive) income: Money for time, liaising with clients and understanding what they want can be a drawn out process, project management skills are crucial.
Invoicing: Invoicing new customers can be difficult and payments can be late (get payment upfront if possible!)
Complexity: some clients want advanced/custom designs you need to quote much higher for.
Steep Learning Curve: Continuously evolving web technologies and trends require constant upskilling.
Competition: The field is crowded, with many web developers offering similar services, sometimes undercutting at lower prices to initially gain experience or build a reputation.
Client Management Challenges: Working with various clients can lead to scope changes, payment issues, or disagreements about design choices.
Technical Problems: Websites might face hosting issues, bugs, hacking or viruses, and compatibility problems which developers are expected to resolve.
Initial Time Investment: Especially for bespoke websites, a significant amount of time might be needed before receiving payment.
Getting Started: Beginners can start by learning how to use essential web design and development tools, such as WordPress, Wix, or Squarespace. Starting with basic templates, one can offer services to local businesses, friends, or family at a discounted rate to build a portfolio.
As proficiency grows, so does the potential for higher earnings, especially when delving into niches like e-commerce or membership sites. Additionally, platforms like Fiverr and Upwork can be leveraged to find clients.
Online marketplaces such as Flippa or EmpireFlippers can also be a source of potential websites to use and renovate for a given purpose, or alternately be sold through. It will also help if you run your own website as a demonstration and proof of your skills.
With dedication and continuous learning, website building can evolve from a small side hustle for some extra money, into a lucrative career or business.
Make Money from Search Engine Optimisation – SEO
For beginners keen on tapping into the digital realm, mastering Search Engine Optimization (SEO) can unlock significant monetization opportunities.
SEO, which involves optimizing website content to rank higher on search engines, is crucial for businesses aiming to boost their online visibility. By learning the basics of keyword research, on-page optimization, and link-building, newcomers can offer their services to local businesses or startups that want to enhance their digital footprint.
Pros:
Passive nature: Set up the system once and collect residual monthly income for as long as your client stays with you
Outsourcing: Can outsource White-hat SEO techniques such as blog content
High Demand: As search engines remain primary drivers of web traffic, businesses continually seek to improve their rankings.
Recurring Revenue: SEO is an ongoing effort, allowing for long-term contracts and monthly retainer models.
Remote Work Potential: SEO tasks can often be executed from anywhere with an internet connection.
Diverse Clientele: Every business, from local shops to international corporations, can benefit from SEO, opening various market opportunities.
Skill Development: The SEO landscape is always evolving, providing constant learning and growth opportunities.
Cons:
Constantly Changing Algorithms: Search engine algorithms change regularly, which means strategies must continuously adapt and you need to keep up to date with SEO practices.
High Competition: The SEO industry is saturated, with many agencies and freelancers offering similar services.
Results Take Time: SEO is a long-term game, and clients might become impatient or doubt your services if they don't see immediate results.
Technical Challenges: SEO often requires dealing with website technicalities, which can get complex, especially when dealing with large sites or e-commerce platforms.
Workflow establishment: can be difficult to establish a workflow/process for certain key areas such as content and backlinks
Client Education: Many clients have misconceptions about SEO or lack understanding, requiring time spent on education and managing expectations.
Client turnover: Clients can leave once you've set up a lot of the 'front-end load' work
Getting Started: Platforms like the eBusiness Institute, Udemy or Coursera offer courses that can help beginners get started. Once a foundational understanding is established, beginners can offer freelance services on platforms like Fiverr or Upwork, or even approach local businesses directly.
As you gain experience and results, your expertise becomes a valuable asset, opening doors to higher-paying projects and consistent clientele- with the potential to even run your own digital marketing agency.
Print on Demand eCommerce: T-shirts and merchandise
For creative individuals or those with an eye for design, leveraging print-on-demand services provides an excellent opportunity to dive into the e-commerce world and make extra cash with minimal upfront costs.
Pros:
Low Start-up Costs: No need for bulk inventory purchases; products are created as customers order them.
Flexibility: Operate from anywhere with an internet connection and choose your level of involvement.
Creativity Outlet: Design unique products, from apparel to home decor, showcasing your artistic talents.
Risk Reduction: Without inventory, you minimize the financial risk of unsold stock.
Variety of Products: Many POD platforms offer a range of products, allowing for easy expansion of your product line.
Passive: Set up once, collect monthly income
Diversify income streams: compliments other online money making methods such as blogging or youtube.
Cons:
Lower Profit Margins: Per-item profits can be slim compared to bulk production, due to the on-demand production costs.
Limited Customization: Product types and quality are dependent on what the POD provider offers.
Brand Building Challenges: With many entrepreneurs entering the POD space, differentiating your brand and products can be tough.
Dependency on Third Parties: Relying on the POD company for production and shipping can lead to issues out of your control, like delays or quality concerns.
Marketing Responsibility: Driving traffic to your store and converting sales is entirely up to you, requiring effort and potentially added expenses.
Getting Started: Print-on-demand platforms, such as Teespring,, Redbubble, Printful, or Merch by Amazon, allow users to design custom t-shirts, mugs, posters, and a plethora of other merchandise.
Once a design is created, it's listed on an online storefront, and when a customer makes a purchase, the platform handles printing, packing, and shipping, deducting their fees and sending the profits to the designer.
Beginners can maximize their earnings by staying attuned to popular trends, creating unique designs, and marketing their products through social media or paid advertising.
As sales grow, this venture can evolve from a side hustle into a substantial online business, all while allowing the creator to express their individual flair and creativity.
Making money online as a Digital Content Writer, copywriter or ghostwriter
For individuals with a knack for writing and conveying ideas effectively, the digital realm presents boundless opportunities in the form of content writing, copywriting, and ghostwriting.
As businesses and individuals increasingly recognize the importance of quality content for websites, blogs, and marketing campaigns, the demand for skilled writers has skyrocketed.
Whilst AI content generation has also exploded in recent years, it takes skilled writers to correctly prompt for useful AI generated content and then fact check, edit and adapt this into useful copy.
Pros:
Flexibility: Work from any location, often on your own schedule, making it ideal for remote and freelance lifestyles.
Diverse Opportunities: Write for a variety of industries, niches, and formats, from blog posts and whitepapers to sales copy and eBooks.
Continuous Learning: Gain knowledge on a plethora of topics and industries, enhancing your versatility as a writer.
Low Entry Costs: Minimal initial investment required, primarily needing a computer and internet connection.
Building a Portfolio: Over time, amass a collection of written works that can attract higher-paying clients.
Cons:
Inconsistent Income: Especially for freelancers, income can be unpredictable, fluctuating based on client demand and project availability.
Revisions & Feedback: Clients might request multiple revisions, or you may face criticism, requiring adaptability and resilience.
Intense Competition: The online writing space is crowded, making it essential to stand out through skill, specialization, or networking.
Physical Strain: Prolonged periods of typing can lead to issues like carpal tunnel, eye strain, or back problems.
Ghostwriting Specificity: As a ghostwriter, you don't receive public credit for your work, which can be a point of contention for some writers.
Getting Started: Beginners can start by honing their skills on platforms like Medium or by starting their own blog. Freelance platforms, such as Upwork or Fiverr, offer a gateway to land initial gigs and build a portfolio.
From crafting engaging blog posts as a content writer, creating persuasive sales copy as a copywriter, to penning entire books or articles under another's name as a ghostwriter, there's a vast spectrum of writing opportunities available.
With consistent quality, reliability, and continuous learning, new writers can gradually increase their rates, choose niche specializations, and even retain long-term clients, turning their passion for writing into a lucrative online venture.
Become a Voice-Over Artist
In today's digital age, the demand for voice-over work is burgeoning, encompassing everything from commercials and animation to audiobooks and explainer videos. For those with a clear voice and good enunciation, becoming a voice-over artist can be a profitable online venture.
Pros:
Flexibility: With a proper setup, you can record from home or any quiet location, often on your own schedule.
Diverse Opportunities: Lend your voice to a variety of projects, from commercials and video games to audiobooks and e-learning modules.
Unique Skill Monetization: Capitalize on a distinctive voice or ability to mimic accents and personas.
Low Overhead: Once the initial investment in good quality equipment is made, ongoing costs can be minimal.
Growing Demand: With the rise of digital media, podcasts, and online advertising, the demand for voice-over work continues to grow.
Cons:
Competition: The voice-over industry is competitive, with many artists vying for the same gigs.
Initial Investment: A professional-grade microphone, soundproofing, and audio editing software are essential for producing high-quality recordings.
Vocal Strain: Prolonged recording sessions or demanding projects can strain your voice.
Inconsistent Income: Projects can be sporadic, leading to periods without significant earnings.
Continuous Training: Maintaining and improving your skills, especially with changing trends and technologies, requires ongoing learning and possibly coaching.
Getting Started: Beginners don't necessarily need a state-of-the-art studio; many start with basic equipment, like a good quality microphone and soundproofing solutions, and then gradually upgrade. Platforms like Voices.com or ACX provide an excellent starting point, allowing newcomers to audition for gigs, build a portfolio, and garner reviews.
As with many online endeavors, consistency and perseverance are key. Over time, as one refines their skills, hones their unique voice style, and amasses a solid clientele base, voice-over work can transition from a side gig to a primary income source, all while providing a creative outlet in the booming digital space.
Make money online as a Data Entry Specialist
Online work offers myriad opportunities, and one of the most accessible for beginners is data entry.
As businesses globally migrate towards digitization, the need for accurate data input becomes paramount. Data entry specialists, regardless of their experience level, play a vital role in ensuring that vast amounts of information are correctly recorded into databases, spreadsheets, or CRM systems.
Even beginners can dive into this field, given that it often requires minimal technical skills beyond familiarity with basic software and a keen attention to detail.
Pros:
Low Barrier to Entry: Often requires basic computer skills and a keen attention to detail rather than specialized training.
Flexibility: Work can usually be done from any location with an internet connection, and often on a flexible schedule.
Stable Demand: Many industries and businesses require data entry, ensuring a fairly consistent need for these skills.
Variety of Opportunities: From medical records to survey results, data entry is a broad field with different types of data to process.
Potential for Growth: Starting in data entry can lead to more advanced roles in data analysis or database management.
Cons:
Repetitive Nature: The work can be monotonous, requiring the same type of task for extended periods.
Low Pay: Given the low barriers to entry, compensation tends to be on the lower end, especially for basic tasks.
Physical Strain: Prolonged periods of typing or staring at screens can lead to ergonomic issues or eye strain.
Scams: Unfortunately, the data entry field is riddled with fraudulent job offers that beginners need to watch out for.
Job Security: Automation and software advancements can reduce the demand for manual data entry.
Getting Started: Platforms like Upwork, Freelancer, and even job boards often list data entry jobs, making it easier for novices to land their first gig. As proficiency grows, so does the potential for higher earnings and more complex projects.
For those who value flexibility, data entry can be an ideal way to begin their online income journey, allowing them to work from any location and often choose their preferred working hours.
Make Money online by getting paid to answer questions
In an increasingly interconnected online world, knowledge sharing has taken a front seat, and beginners can monetize their expertise by getting paid to answer questions online.
Various platforms, such as JustAnswer, Maven, and Clarity.fm, allow individuals to earn money by providing answers, advice, or consultations in their field of expertise.
Whether you're well-versed in law, aviation, medicine, tech, or a myriad of other subjects, there's likely someone out there seeking your insights, netting you some extra cash
Pros:
Utilize Expertise: Share your knowledge or research skills to help others and get paid.
Flexibility: Answer questions anytime and from anywhere, making it an excellent option for those seeking a side hustle or remote work.
Variety: Questions can span countless topics, ensuring a diverse range of inquiries to tackle.
Low Entry Barriers: Platforms like Quora's Partner Program or JustAnswer allow relatively easy entry for experts or knowledgeable individuals.
Continuous Learning: Answering questions often requires research, which can expand your knowledge base.
Cons:
Regulations: Some regulatory requirements for certain areas (i.e medical and financial advice)
Inconsistent Earnings: Income can be unpredictable and may not be substantial, especially when starting.
Competition: Many platforms have numerous experts or contributors, making it essential to establish credibility and stand out.
Quality Expectations: Answering questions requires accuracy and reliability; giving wrong information can harm one's reputation.
Platform Dependency: Relying on third-party platforms subjects you to their rules, potential changes in compensation models, and competition from other contributors.
Lack of Passive Income: Unlike creating content that can generate revenue over time, getting paid to answer questions typically provides a one-time payment per answer, unless you're on a platform that pays for views or upvotes.
Getting Started: Beginners can start by creating a robust profile, detailing their skills and experience, and promptly responding to inquiries. As they build a reputation for accurate and helpful answers, they can command higher fees.
Not only does this method provide a flexible way to earn, but it also allows professionals to reinforce their knowledge and stay updated in their field, making it a win-win for all involved.
Write and Publish Paid Newsletters
There is a huge appreciation online for curated content, leading to a resurgence of newsletters. Today, beginners can capitalize on this trend by writing and publishing newsletters on subjects they're passionate about. Writing and publishing paid newsletters offer a unique avenue for content creators to monetize their expertise and insights, yet it comes with both opportunities and challenges.
Pros:
Direct Monetization: Unlike relying on ad revenue or sponsorships, creators get paid directly by their subscribers.
Build Loyal Audience: Offering value consistently can lead to a dedicated subscriber base that values your insights and perspective.
Flexibility: You can decide the frequency, content, and format of your newsletters, giving you creative control.
Niche Specialization: Paid newsletters thrive in niche areas, allowing experts in specific fields to capitalize on their unique knowledge.
Low Start-up Costs: With platforms like Substack or Revue, setting up a paid newsletter has become relatively straightforward and cost-effective.
Cons:
Saturation: With the popularity of newsletters rising, there's increased competition across various topics.
Consistency Pressure: Subscribers expect regular content of high quality, which can be demanding.
Audience Growth Challenges: Building an initial audience who are willing to pay can be challenging, especially without an existing platform or following.
Platform Fees: While platforms simplify the process, they often take a percentage of your earnings.
Churn Rate: Retaining subscribers requires continual effort, as people might cancel subscriptions if they don't see consistent value.
Getting Started: Platforms like Substack and Revue have democratized the newsletter space, allowing anyone to start a newsletter with little to no upfront cost. By producing valuable, engaging, and consistent content, writers can gradually build a loyal subscriber base.
Monetization can be achieved through various means— introducing paid subscriptions for premium content, incorporating affiliate marketing, or securing sponsorships.
As with any online endeavor, authenticity is key; genuine passion for the chosen topic will shine through and resonate with readers. Over time, as their audience grows, newsletter writers can potentially enjoy a steady stream of passive income while simultaneously establishing themselves as thought leaders in their niche.
Make and Sell Printables and Cricut Templates
The growing demand for unique and customized designs has opened doors for creative individuals to make money online by creating and selling printables and Cricut templates.
Pros:
Passive Income Potential: Once the designs are created and uploaded, they can be sold to an infinite number of customers without additional effort.
Low Overhead: There's minimal cost involved after the initial investment in design software or tools.
Creativity Outlet: It allows artists and designers to explore various creative concepts and turn them into marketable products.
Broad Market: The demand for unique printables and templates spans across events, holidays, educational needs, crafts, and more.
Digital Delivery: No need to manage physical inventory or handle shipping, as buyers receive products digitally.
Cons:
Competition: The market, especially on popular platforms like Etsy, is saturated with creators, making differentiation crucial.
Piracy Concerns: There's a risk of designs being copied or shared without permission.
Software Costs: Initial costs can include design software subscriptions or one-time purchases.
Trends and Evolution: Design preferences evolve, requiring creators to update their offerings and keep up with trends.
Marketing Needs: Beyond creating, one needs to invest time and sometimes money in marketing their products to reach potential buyers.
Getting Started: Platforms such as Etsy, Gumroad, and Shopify make it straightforward for beginners to set up a virtual storefront to showcase planners, greeting cards, wall art, or intricate Cricut cut designs.
By identifying trending niches and creating high-quality, appealing designs, entrepreneurs can cater to individuals and businesses looking for personalized digital goods.
While the initial design process might require some effort and time, once a printable or template is created, it can be sold repeatedly with little additional work. Pairing these products with effective online marketing and a keen understanding of customer needs can turn this passion project into a thriving online venture.
Make money online streaming Video Games to a Live audience or to a Youtube channel
Today video gaming has transcended beyond just a hobby; it's now a lucrative opportunity for many.
Actually, My 16 year old brother makes over $500 a month by doing this – he streams a first person shooter game called PUBG – and has been doing this since he was about 13. He also participates in competitive tournaments and regularly wins prize money.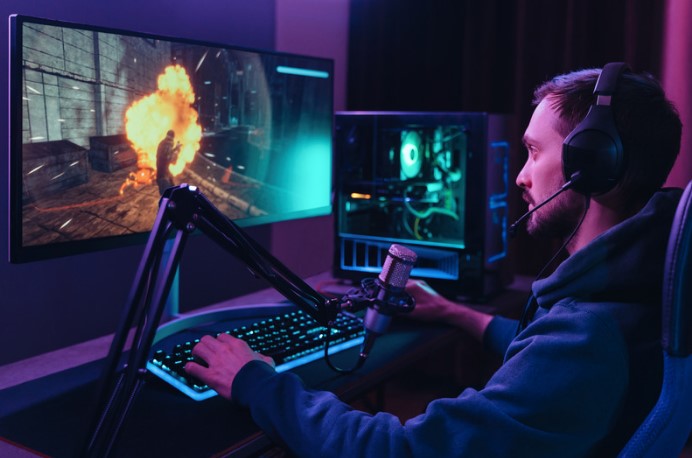 Pros:
Monetization Avenues: Streamers and YouTubers can earn through ad revenue, sponsorships, viewer donations, affiliate sales, and more.
Engage with Community: Building a community around a shared passion for games can be rewarding both socially and financially.
Creativity and Personal Branding: It offers an opportunity to showcase personality, insights, and unique content angles.
Growth Opportunities: The gaming industry continues to grow, offering a vast audience with varied interests.
Do What You Love: For gaming enthusiasts, it's an opportunity to make money doing something they're passionate about.
Cons:
Saturated Market: Many gamers are already popular, or are trying to break into streaming and YouTube, making it challenging to stand out.
Hardware and Software Costs: A good quality streaming setup, including a powerful PC, microphone, camera, and software, can be expensive.
Consistency and Burnout: Regular streaming or content posting is essential for growth, which can lead to fatigue, especially if the initial audience growth is slow.
Trolls and Negativity: Public platforms can attract negative comments and trolls, which can be mentally taxing.
Platform Dependency: Changes in platform algorithms, policies, or monetization strategies can impact earnings and visibility.
Getting Started: Beginners can make money online by streaming video games they play on platforms like Twitch, YouTube, or Facebook Gaming. By broadcasting their gameplay, sharing insights, tips, and building a rapport with viewers, streamers can cultivate a dedicated community of fans.
Monetization avenues include viewer donations, ad revenue, affiliate marketing, brand partnerships, and more. However, success in this space isn't merely about gaming skills; it's also about entertainment value and audience engagement.
By combining gaming expertise with a charismatic on-screen presence, beginners can carve a niche for themselves and potentially turn their passion for video games into a profitable online endeavor.
Make money online with e-Book publishing
Publishing eBooks can be a potentially lucrative opportunity for beginners to generate income online. Starting with a niche or subject you are passionate about, individuals can draft and edit their content, ensuring it offers value to potential readers.
Pros:
Accessibility: With platforms like Amazon Kindle Direct Publishing or Smashwords, authors can easily self-publish without needing a traditional publisher.
Higher Royalties: Self-published authors often earn a more significant percentage of sales as royalties compared to traditional publishing.
Creative Control: Authors retain full control over their content, cover design, pricing, and marketing.
Global Reach: eBooks can be sold to a global audience, opening doors to international markets.
Passive Income: Once published, an eBook can continue to generate income without additional effort.
Cons:
Market Saturation: With the ease of eBook publishing, the market is flooded with content, making it harder for individual books to stand out.
Upfront Costs: While writing doesn't necessarily require an investment, professional editing, cover design, and marketing might incur costs.
Marketing Challenges: Without the backing of a traditional publisher, authors are largely on their own for marketing and promotion.
Technical Aspects: Formatting the eBook correctly for various platforms can be technically challenging.
Perceived Value: Given the plethora of free or low-cost eBooks, some readers may be hesitant to pay a higher price for self-published content.
Getting Started: Platforms like Amazon Kindle Direct Publishing (KDP) and Smashwords simplify the publishing process, making it possible even for those without a technical background to release their work to a global audience.
By leveraging effective marketing strategies, such as promoting through social media, blogging, and email marketing, authors can boost visibility and sales of their eBooks. Additionally, the evergreen nature of digital content means that once an eBook is published, it can continue to provide passive income for years to come.
Make money online by podcasting
As a beginner looking to monetize a podcast, start by selecting a compelling niche that resonates with a potential audience. Ensure your episodes offer valuable content and maintain consistent audio quality by investing in some basic equipment such as a good quality microphone and some soundproofing equipment, a computer for editing, podcast editing software such as Descript, and by finding a quiet place to record.
To attract listeners, promote your podcast on social media and consider collaborations or guest appearances on established shows. As your listener base grows, monetization options open up: seek sponsorships, utilize affiliate marketing related to your content, or encourage listener donations through platforms like Patreon. Though building a profitable podcast often takes time, dedication to quality content and consistent engagement with your audience can pave the way to financial rewards.
I have been podcasting on Captain FI since 2019 and wrote an article about how I started the CaptainFI Financial Independence Podcast and have also put together a list of some of the best finance and investing podcasts if you want to get some more information on how to start a quality podcast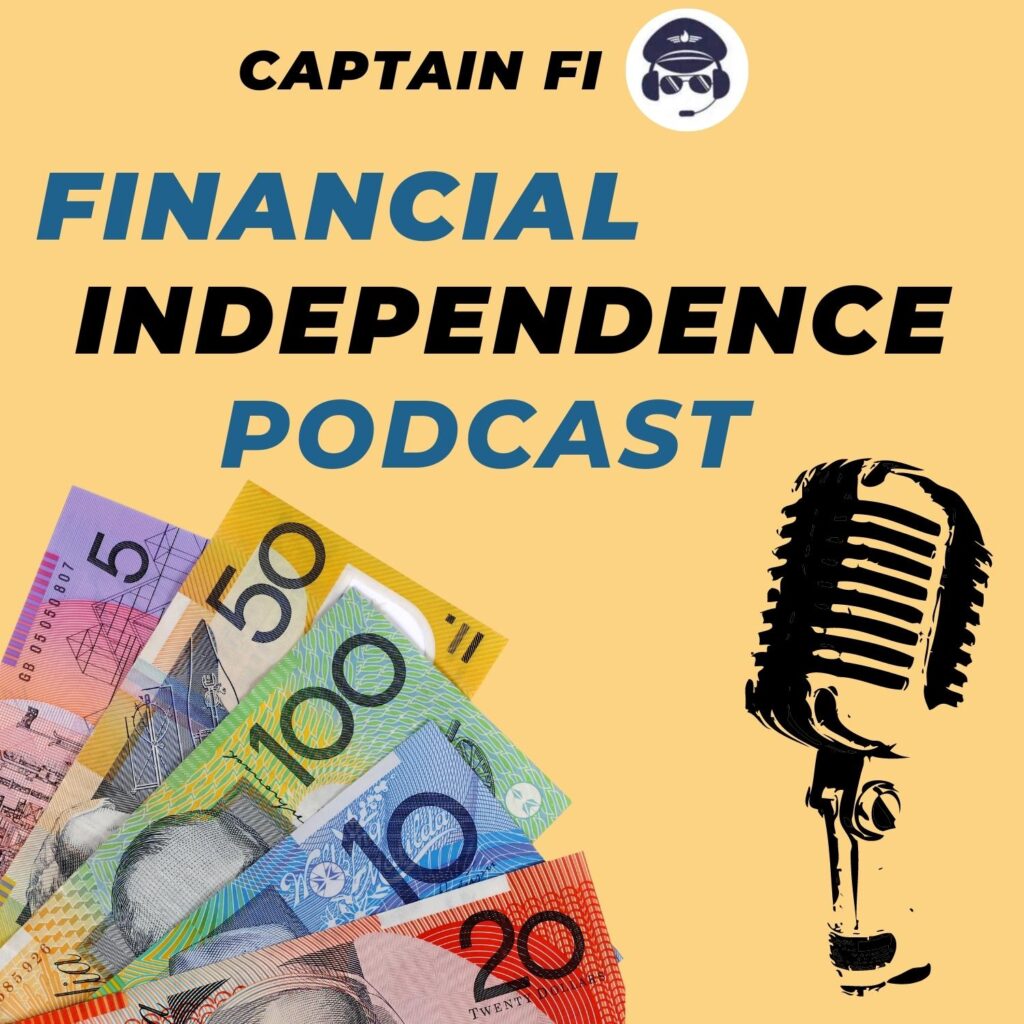 Pros:
Low Barrier to Entry: Basic recording equipment and software are affordable, making it relatively easy for beginners to start.
Flexibility: Hosts can choose any topic of interest, format, and publishing frequency.
Monetization Avenues: Successful podcasts can earn through sponsorships, ads, merchandise, crowdfunding, and even live shows.
Intimate Engagement: Podcasts offer a personal way to connect with listeners, fostering strong audience relationships.
Evergreen Content: Episodes can remain relevant and continue to gain listeners long after they're published.
Cons:
Saturated Market: With the increasing popularity of podcasts, there's substantial competition in many niches.
Slow Growth: Building a sizable and dedicated listener base can take time.
Consistent Commitment: Regular episode releases are often crucial for retaining and growing an audience, which can be demanding.
Technical Hurdles: Ensuring good audio quality, learning editing software, and managing hosting can be challenging for some.
Monetization Difficulty: Not every podcast secures sponsors or enough listeners for significant ad revenue. It may take a long time before a podcast becomes profitable.
Getting Started:
Here is a guide to getting started making money online by podcasting;
Choose a Niche: Start with a topic you're passionate about. Your enthusiasm will translate to your audience and keep them engaged.
Quality Production: Invest in decent equipment. Good audio quality is crucial for podcasts. Fortunately, there are quality microphones available at affordable prices.
Consistency: Release episodes on a consistent schedule, whether it's weekly, bi-weekly, or monthly. This helps in building a loyal audience.
Promote Your Podcast: Use social media, engage with listeners, collaborate with other podcasters, or consider guest appearances on established podcasts to gain more exposure.
Monetization Strategies:
Sponsorships & Advertising: Once you've built a substantial listener base, you can approach companies for sponsorships or use platforms like Podbean and Anchor that help podcasts find advertisers.
Listener Donations: Platforms like Patreon or Buy Me a Coffee allow listeners to support their favorite creators directly.
Affiliate Marketing: Promote products or services relevant to your content and earn a commission on sales.
Merchandise: Sell branded merchandise like t-shirts, mugs, or stickers.
Offer Premium Content: Charge listeners for ad-free episodes, bonus content, or early access.
Engage with Your Audience: Respond to feedback, run polls, or host Q&A sessions. Engaged listeners are more likely to support your podcast financially.
Continue Learning: The podcasting world is always evolving. Stay updated with the latest trends, tools, and techniques.
Make money online by developing apps
As the number of mobile and tablet devices explodes, as well as the spread of 'the internet of things' where appliances such as fridges are capable of running apps such as grocery delivery services, inventory management and meal planning and tracking, there is huge global demand for web development and apps, and therefore for software developers capable of developing apps.
Pros:
Growing Market: With an increasing number of smartphone users, the demand for apps, both functional and entertaining, is continually rising.
Multiple Revenue Streams: App developers can earn through paid downloads, in-app purchases, ads, or even subscription models.
Creativity and Innovation: Developers have the freedom to bring unique ideas to life, addressing niche problems or entertaining specific audiences.
Passive Income Potential: Once developed, an app can continue to generate revenue without constant intervention.
Broad Reach: Apps can be marketed to a global audience, especially if they address universal needs or interests.
Cons:
High Competition: The app stores are crowded, with many apps vying for users' attention in almost every category.
Development Costs: While initial coding might be free if done independently, there might be costs associated with design, testing, and updates.
Platform Challenges: Developers need to consider the specific requirements and limitations of platforms (iOS vs. Android) and possibly develop versions for each.
Maintenance: Keeping the app updated, fixing bugs, and ensuring compatibility with newer OS versions requires ongoing effort.
Marketing Needs: Beyond development, promoting the app to ensure it reaches potential users is crucial and can be both time-consuming and costly.
Getting Started: A beginner looking to make money online by developing apps should start by honing their technical skills, either through formal education, online courses, or self-study. Choosing a platform, such as Android or iOS, and becoming proficient in its specific development language is crucial.
Once equipped with the requisite skills, they can ideate solutions for everyday problems or innovate within popular categories, turning these ideas into functional apps.
Monetizing these apps can be achieved through various methods: contracting for businesses to build their apps, in-app advertisements, in-app purchases, premium versions, or even selling the app outright. To gain traction, it's beneficial to promote the app on social media, tech blogs, and app review sites. As reviews and user numbers grow, the revenue potential increases.
Make money online with coaching
A beginner aiming to make money online through coaching must first identify a field in which they have expertise or valuable life experience. This could be anything from career coaching to health and wellness or even personal development.
Pros:
Flexibility: Online coaching can be conducted from anywhere and at any time, offering both the coach and client scheduling ease.
Broad Reach: Unlike traditional coaching which might be limited by geography, online coaching allows access to clients worldwide.
Diverse Offerings: Coaches can offer one-on-one sessions, group sessions, or even pre-recorded content depending on their comfort and expertise.
Low Overhead Costs: Without the need for a physical space or extensive equipment, online coaching can have lower startup costs.
Personal Fulfillment: Helping clients achieve their goals and witnessing their progress can be immensely rewarding.
Cons:
Building Trust: Without in-person interactions, building trust and rapport with clients might take longer.
Technical Challenges: Reliable internet, a good quality camera, and microphone are essentials; any technical glitch can disrupt sessions.
Market Saturation: Many individuals are offering coaching services online, leading to high competition in popular niches.
Initial Slow Growth: Building a client base and reputation can be slow at the beginning, requiring patience and consistent marketing efforts.
Boundaries: Being accessible online can sometimes blur the lines between personal time and work, with clients expecting responses outside of set hours.
Getting Started: To establish credibility, a beginner should consider obtaining relevant certifications or continuously updating their knowledge. Building an online presence through a professional website, engaging content, and client testimonials can attract potential clients.
Offering introductory sessions at discounted rates or free webinars can help in showcasing their coaching style and building trust. Platforms like Coach.me or social media can be leveraged to reach a wider audience. As you gain reputation and client success stories, you can gradually increase rates and even venture into creating online courses or workshops, amplifying your revenue streams.
Make money online with transcription services
Online human-based transcription services involve real people listening to audio or video recordings and manually converting the spoken words into written text. Unlike automated transcription services, which use software or algorithms to generate transcriptions, human-based services rely on the accuracy and comprehension skills of the transcriber.
These services are often preferred when the content is complex, includes specialized terminology, or when high accuracy is essential, such as in legal or medical settings. Clients typically submit their audio or video files to these platforms, which then assign the task to their pool of transcribers. The resulting transcriptions are often more accurate and context-aware than those produced by automated tools.
Pros:
Flexibility: Transcribers often have the freedom to choose their working hours and can work from any location with a reliable internet connection.
Growing Demand: With the rise of online content, especially podcasts and videos, there's a growing need for accurate transcriptions.
Low Entry Barriers: Basic transcription doesn't require specialized equipment beyond a good pair of headphones and a computer.
Skill Development: Transcribers often hone their typing speed, listening skills, and familiarity with diverse topics.
Steady Workflow: Many platforms and agencies provide a consistent stream of transcription tasks.
Cons:
Repetitiveness: The nature of the job can become monotonous over time.
Competition: The low entry barriers mean there's significant competition, especially on freelance platforms.
Variable Pay: Some platforms or clients pay per audio minute, which might not always reflect the actual effort if the audio quality is poor or the speakers are hard to understand.
Physical Strain: Prolonged periods of listening and typing can lead to issues like eyestrain or repetitive stress injuries.
Skill Ceiling: While basic transcription might be straightforward, specialized fields like medical or legal transcription may require additional training or certifications.
Getting Started: A beginner interested in making money online through transcription services should start by honing their listening and typing skills, ensuring accuracy and speed. Knowledge of grammar, punctuation and familiarity with different accents can be advantageous.
There are various online platforms, such as Rev, TranscribeMe, and GoTranscript, where beginners can register and take on transcription jobs. As they gain experience, beginners can also market their services independently on freelance websites like Upwork or Fiverr.
It's beneficial to invest in good-quality headphones and transcription software to increase efficiency. As you build a portfolio and gather positive client reviews, you can gradually raise your rates and even consider specializing in areas like medical or legal transcription, which typically offer higher pay.
For those considering transcription as an online income source, it's crucial to weigh these pros and cons, invest in ergonomics, and continually seek out opportunities to upskill and differentiate themselves from the competition.
Make money online by creating an online directory
An online directory is a digital platform that categorizes and lists websites, businesses, professionals, or other entities based on various criteria, such as industry, location, or service type.
Structured similarly to traditional phone books or yellow pages, online directories provide users with organized information, often complemented by descriptions, contact details, reviews, and multimedia.
These directories can be general, encompassing a wide range of sectors, or niche-focused, targeting specific industries or interests.
Examples include local business directories, professional directories for specific fields like law or medicine, and directories for specialized services or interests.
In addition to helping users find relevant information, online directories often serve as a valuable tool for businesses and professionals to increase their online visibility and customer engagement.
An online directory site can also act as an online marketplace for specific niches too, allowing people to buy and sell products that arent as widely available on conventional marketplaces such as eBay or Amazon.
Pros:
Passive Income Potential: Once set up, directories can offer a steady income stream through listings, advertisements, or premium features.
Niche Targeting: Directories can cater to specific industries, professions, or interests, allowing for targeted marketing and revenue generation.
Community Building: Directories can foster a sense of community or network within the niche they serve.
SEO Benefits: With relevant content and regular updates, directories can rank well on search engines, driving organic traffic.
Affiliate Opportunities: Directories can integrate affiliate links or partnerships, offering additional revenue streams.
Cons:
Competition: With many established directories and platforms available, standing out can be a challenge.
Initial Effort: Setting up a comprehensive and user-friendly directory requires significant effort and sometimes a considerable financial investment.
Maintenance: Keeping the directory updated, ensuring accurate listings, and handling potential issues can be time-consuming.
Monetization Challenges: It might take time to attract enough listings or traffic to generate meaningful revenue.
Reputation Management: A directory's credibility can be jeopardized by inaccurate listings, spam, or other issues, requiring vigilance in monitoring and quality control.
Getting Started: A beginner looking to make money online through an online directory should start by identifying a niche or sector that lacks a comprehensive, centralized resource — this could be for local businesses, professionals, events, or any specific interest group.
Once a niche is selected, the individual can set up a website with a user-friendly interface, allowing entities to list themselves, often with options for basic free listings and premium paid listings with additional features. If you don't have basic web development skills, you can outsource tasks to virtual assistants from Upwork, Fiver or Freelancer.
Driving traffic to the directory is essential, so effective SEO strategies and targeted marketing are crucial. As the directory gains traction, the creator can monetize through various means: charging businesses for premium listings, offering ad space, affiliating with businesses for referrals, or partnering for sponsored content. Building credibility and ensuring updated, accurate listings will be key to the directory's success and profitability.
Make money online with remote tech and IT support
A beginner looking to make money online with remote tech and IT support can capitalize on the increasing need for technical assistance in today's digital age.
Providing remote tech or IT support means offering technical assistance to users or clients without being physically present at their location. Instead, support is given through various digital channels such as phone calls, emails, chat platforms, or specialized remote access software – with modern VoIP systems all you need is a reliable internet connection.
The issues addressed can range from basic troubleshooting, like helping users install software or set up hardware, to more complex tasks, such as diagnosing network problems or resolving server issues.
Remote tech support is a convenient solution for both businesses and individual users, as it allows for rapid response to technical challenges without the need for on-site visits.
In the context of businesses, it often results in cost savings and increased efficiency. For IT professionals, the ability to provide remote support broadens their potential client base beyond geographical constraints.
Pros:
High Demand: With the increasing reliance on technology, there's a growing need for IT professionals capable of solving tech-related issues.
Flexibility: Many remote tech support roles allow for flexible hours and working from anywhere with a reliable internet connection.
Diverse Opportunities: From assisting individuals with basic tech issues to supporting companies with complex IT infrastructure, the opportunities are vast.
Cost Savings: Without the need to commute or maintain a professional wardrobe, there can be significant cost savings.
Continuous Learning: Technology is always evolving, ensuring that the job remains dynamic and offers opportunities for continuous learning.
Cons:
Communication Barriers: Remote support may involve assisting individuals from different cultures, languages, or technical literacy levels, which can be challenging.
Isolation: Working remotely can sometimes lead to feelings of isolation or detachment from a team or company culture.
Technical Challenges: Reliable internet and tools are essential. Any disruption can hinder the ability to provide support.
Work-Life Balance: Without clear boundaries, there's a risk of work bleeding into personal time, affecting work-life balance.
Job Security: Depending on the role or contract, remote positions might not always offer the same job security or benefits as in-person roles.
Getting Started: First, one must possess a foundational understanding of common software, hardware, or networking issues. This can be achieved through online courses, certifications, or hands-on practice.
Platforms like Upwork, Freelancer, or Toptal are excellent starting points where beginners can list their services, compete for contracts, and build a portfolio. Additionally, creating a professional website and utilizing social media can help you promote your remote tech and IT services and build a professional reputation leading to extra income.
Over time, by delivering consistent, high-quality support and accumulating positive client feedback, beginners can establish their brand and potentially attract long-term contracts or even start their own remote IT support business. As this business grows, continuous learning and staying updated with the latest tech trends will be important for sustained success and dealing with updates.
Make money online with Digital Marketing services
Digital marketing refers to the promotion of products, services, or brands through electronic media, primarily leveraging internet-based channels. Unlike traditional marketing, which uses mediums like print, radio, and television, digital marketing campaigns are executed through platforms such as websites, search engines, social media, email, and mobile apps.
Digital Marketing services often includes areas such as;
Search Engine Optimisation (SEO)
Pay-per-click (PPC) advertising
Content Marketing
Social Media Marketing (SMM)
Email Marketing
Affiliate marketing
Online Public Relations
Analytics and Reporting (for example understanding Google analytics and Google Search Console)
Pros:
High Demand: As businesses increasingly move online, there's a growing demand for experts who can help them navigate the digital landscape.
Diverse Opportunities: Digital marketing encompasses a range of disciplines, from SEO and content marketing to social media and pay-per-click advertising.
Flexibility: Many digital marketing roles or contracts allow for remote work, enabling professionals to work from anywhere and often set their own hours.
Continuous Learning: The dynamic nature of the online marketing landscape ensures that there's always something new to learn.
Direct Impact Measurement: Unlike some traditional marketing methods, digital marketing allows for precise tracking and measurement, letting clients see the value of your work.
Cons:
Constant Change: The digital marketing landscape is ever-evolving, which means continuous learning and adaptation are required.
Competition: Due to the appeal and accessibility of the field, there's considerable competition among digital marketing professionals and agencies.
High Client Expectations: As the field matures, clients often have high expectations for quick and significant returns on their investment.
Platform Dependency: Many digital marketing strategies are dependent on third-party platforms (like Google or Facebook) as well as paid software and tools, which can all change their algorithms or policies without notice.
Work Intensity: Especially in agency settings or freelancing, there can be periods of intense work with tight deadlines, potentially leading to burnout.
Getting Started: A beginner interested in making money online with digital marketing services should first familiarize themselves with the core principles and tools of the field.
This includes understanding search engine optimization (SEO), pay-per-click (PPC) advertising, content marketing, email marketing, and social media management. Various online courses, such as those on platforms like Coursera, Udemy, or HubSpot Academy, offer foundational knowledge in these areas.
Once equipped with the basics, beginners can start by offering their services to local businesses, friends, or nonprofits to gain experience and build a portfolio.
Creating an online presence, through a personal website or LinkedIn, can help showcase skills and attract potential clients. Platforms like Upwork or Fiverr also offer a space to find freelance digital marketing projects.
You can be paid money to manage social media channels online for businesses or individuals, all you really need is an internet connection, access to the social media account (s) and perhaps an AI writing tool, freelance writer or stock database of photos and digital art for efficiency
Pros:
High Demand: As businesses recognize the importance of a robust online presence, there's a growing demand for social media managers.
Flexibility: The role often allows for remote work, offering flexibility in terms of location and working hours.
Creativity: Social media management allows for creative expression, from designing posts to crafting engaging captions.
Diverse Opportunities: From local businesses to global brands, various clients need social media management.
Direct Audience Engagement: Unlike many other roles, social media managers get immediate feedback and can engage directly with the audience.
Cons:
Always On-Call: Social media never sleeps, and managers might need to address issues or crises outside regular working hours.
Platform Algorithm Changes: Platforms frequently update their algorithms, affecting content visibility and engagement, which can be challenging to navigate.
High Expectations: Clients may expect viral results or rapid follower growth, which isn't always feasible.
Burnout Risk: Keeping up with multiple platforms and continuous content creation can lead to burnout.
Negative Feedback: Social media managers often deal with negative comments or reviews and must handle them professionally.
Getting Started: A beginner eager to make money online by managing social media channels should start by gaining a solid understanding of major platforms like Facebook, Instagram, Twitter, and LinkedIn. This includes knowledge of each platform's algorithm, audience demographics, and content strategies.
Online courses and free resources can be a great starting point for learning. Once acquainted, a beginner can offer their services to local businesses, startups, or even individuals looking to enhance their online presence.
Starting with a small client or volunteering can help in building a portfolio. Over time, as your expertise develops, you can expand your client base, offer package deals, begin specialize in certain industries, and scale by outsourcing more (potentially hiring a virtual assistant and freelance writer). Engagement, consistency, and staying updated with the ever-evolving trends of social media are essential for success in this domain.
Make money online with consulting
If you have a specific set of industry skills or experience, you can make money online by consulting for individuals or businesses.
Pros:
Flexibility: Online consulting offers the freedom to work from any location and set your own hours.
Wider Client Base: Operating online removes geographical boundaries, allowing consultants to target a global clientele.
Low Overheads: Without the need for physical office space or travel expenses, online consulting can be more cost-effective.
Diverse Offerings: Consultants can offer various services such as one-on-one sessions, group webinars, or pre-packaged advice.
Personal Branding: Digital platforms allow consultants to build and control their personal brand through content creation and online marketing.
Cons:
Building Trust: Establishing credibility and trust can be challenging without face-to-face interactions.
Technical Hurdles: Reliable internet and proficiency with video conferencing tools are essential. Technical glitches can harm your professional image.
Market Saturation: Many professionals are turning to online consulting, making some niches crowded and competitive.
Interruptions and Distractions: Working from home or public spaces can lead to interruptions which may impact the quality of service.
Payment and Fees: International payments can bring added complexities, and online payment processors might charge significant fees.
Getting Started: A beginner aspiring to make money online through consulting should first identify their specific area of expertise or special knowledge they possess. This could be based on professional experience, academic qualifications, or even a personal hobby.
Once the niche is determined, it's essential to build credibility. This can be done by offering free initial consultations, writing articles or blog posts, or conducting webinars. Utilizing platforms like LinkedIn to network and showcase expertise is also beneficial.
As you gain traction, beginners can leverage online tools like Clarity.fm or Coach.me to offer their consulting services. While initially, the journey might require offering discounted rates, with consistent value delivery and client testimonials, one can gradually raise prices and build a sustainable online consulting business.
While online consulting offers a plethora of opportunities, potential consultants should understand their niche's landscape, invest in building their online presence, and ensure they're equipped with the necessary tools to deliver quality service.
Make money online by selling digital art
Digital art refers to artwork created using digital technology as an essential part of the creative or presentation process. Instead of traditional mediums like pencil, ink, or paint on canvas or paper, digital artists use software tools and hardware devices such as graphic tablets, styluses, and computers to produce their creations.
This art form can encompass a wide range of styles and subjects, from digital paintings and illustrations to 3D models and animations. Popular software used in digital art creation includes Adobe Photoshop, Illustrator, Corel Painter, and Procreate, among others.
Due to its versatility and the rapid advancement of technology, digital art has gained significant popularity in fields like entertainment, advertising, and graphic design.
Whilst I'm not going to go into depth with NFTs (as I believe this space is a bit spammy/scammy), some platforms do allow artists to offer their digital artwork for sale in an NFT format which may be appealing for some customers.
Pros:
Global Reach: Digital platforms allow artists to reach a worldwide audience, far beyond a local gallery or show.
Lower Costs: Without the need for physical materials, printing, or shipping, digital art can have lower production costs.
Versatility: Digital art can be sold in various formats, from prints to use in design projects or even as digital assets like NFTs (Non-Fungible Tokens).
Passive Income: Artists can sell digital reproductions or licenses multiple times, generating ongoing revenue from a single piece.
Creative Freedom: The digital realm often allows for more experimentation and innovation than traditional mediums.
Cons:
Market Saturation: The ease of access means many artists are selling online, leading to high competition.
Value Perception: Some art buyers perceive digital art as less valuable than traditional art, potentially affecting pricing.
Technical Barriers: Artists need to be familiar with digital tools, platforms, and sometimes even coding (especially in areas like generative art or NFTs).
Piracy Concerns: Digital art can be susceptible to unauthorized copying and distribution.
Platform Fees: Many online art marketplaces charge fees, which can take a significant cut from artists' earnings.
Getting Started: A beginner interested in making money online by creating or selling digital art should begin by honing their artistic skills using digital tools like Adobe Illustrator, Procreate, or Clip Studio Paint.
After building a portfolio, they can showcase their work on platforms dedicated to artists, such as Behance, ArtStation, or DeviantArt. Marketplaces like Etsy, Redbubble, and Society6 allow artists to sell digital prints, designs, or merchandise featuring their art.
Additionally, artists can venture into stock image sites like Shutterstock or Adobe Stock to sell their creations. Engaging in online art communities, collaborating with other creators, and leveraging social media platforms can aid in building a presence and attracting potential buyers.
As demand grows, custom commissions can become another lucrative avenue. Commitment to continuous learning and adapting to industry trends will pave the way for sustained success.
An online focus group is a qualitative research method used to gather insights, opinions, market research and feedback from a diverse group of participants about a specific topic, product, or service via the internet.
Instead of meeting in person, participants in online focus groups communicate through digital platforms, using video conferencing tools, online chat rooms, or specialized research software.
This digital approach offers the advantages of geographical flexibility, reduced logistical challenges, and often, cost savings. Businesses and researchers use online focus groups to understand consumer preferences, test new product ideas, or gauge reactions to advertising campaigns.
Participants are typically pre-selected based on certain criteria relevant to the research topic and are often compensated for their time and input.
Pros:
Easy Entry: Unlike some online money-making opportunities, focus groups generally don't require specialized skills or knowledge.
Compensation: Most focus groups offer decent payment for a relatively short time commitment.
Flexibility: Online participation means you can join from the comfort of your home and often at times that suit your schedule.
Variety: Focus groups cover a vast range of topics, from consumer products to societal issues, keeping participation interesting.
Influence: Participants can directly influence product development, marketing strategies, or other business decisions.
Cons:
Inconsistency: Focus group opportunities might not be consistent, making it hard to rely on as a regular income source.
Screening: Not everyone qualifies for every focus group, as businesses target specific demographics.
Privacy Concerns: Sharing opinions and information online might be unsettling for some, especially if they're unsure about the data handling policies of the organizing entity.
Limited Spots: Even if you qualify, spots can be limited and fill up quickly.
Payment Delays: Some platforms or agencies might not offer immediate payment, requiring participants to wait or reach a threshold before accessing their earnings.
Getting Started: To start, one can register on websites such as Respondent, User Interviews, or FocusGroup.com, which connect potential participants with companies conducting research.
After creating a profile, users receive notifications for studies that match their demographics and interests. While compensation varies based on the length and nature of the study, online focus groups can offer a straightforward way to earn money by sharing opinions and experiences.
Additional online money making methods;
Become an AI specialist
Rent your things out
Sell things on Etsy
Become a Dog walker
Sell unused gift cards
List your spare bedroom on AirBnB
Become an armchair property developer
Rent out your car
Sign up for task Rabbit to complete short online tasks
Points hack with credit cards, frequent flier points and rewards program points
Mortgage churning for refinancing bonuses
Bank account churning for sign up bonuses
Create an online store to re-sell vintage or collectable items
Get paid for posting user generated content (users can be paid by some platforms to post on their website, apps or forums)
Sell your unused internet connection bandiwdth or data allocation
Become an ethical computer hacker to test for bugs and weaknesses
Sell your location data to companies
Offer virtual interior design consultations
Become an accountability partner to help someone reach their goals
Become a mock online juror to help lawyers practice trials
Teach music lessons online
Translate documents from one language to another
Create recorded affirmations
Work in a virtual call centre answering phones, texts, emails and chat messages
Sell products on Amazon through the Amazon FBA program
Become a life coach
Participate in online studies
Conclusion
Earning extra income online offers numerous advantages, from flexibility to unlimited earnings potential. However, as with any endeavor, it requires dedication, patience, and continuous learning. For beginners eager to embark on this journey, the digital world brims with possibilities.
Whether you want to just make a few hundred dollars, earn passive income every month, or you are looking to build and scale a full time online business model, the online marketplace allows you to invest, sell products, reach customers or offer an online service to a global audience.
Why not take that first step, give it a go and learn from every experience. Soon the internet might just become your most rewarding workspace in the pursuit of financial independence.
Captain FI is a Retired Pilot who lives in Adelaide, South Australia. He is passionate about Financial Independence and writes about Personal Finance and his journey to reach FI at 29, allowing him to retire at 30.