Looking for ways to save money on your housing in Australia? House hacking is a potential solution. Read on as I explain further..
Introduction
Are you looking for ways to save money on your housing in Australia? House hacking is a potential solution. It's a strategy that can help Australians manage their rent or mortgage payments, depending on what living situation they are in. From families to singles, house hackers can find smart and creative ways to not just survive but thrive financially using their houses.
This article will look at the different avenues available when it comes to house hacking in Australia – from renting rooms, potential employer benefits, Airbnb opportunities and more!
CaptainFI is not a Financial Advisor and the information below is not financial advice. This website is reader-supported, which means we may be paid when you visit links to partner or featured sites, or by advertising on the site. For more information please read my Privacy Policy, Terms of Use, and Financial Disclaimer.
Definition of House Hacking – What it is and How it can help save money
House hacking is a term used to describe a strategy of reducing housing costs by renting out a portion of your home. There's no actual engineering involved! This technique can take various forms, including something as simple as renting out your;
Spare bedroom – either long-term to a housemate, or short-term on AirBnB or similar. This is the most effective house hacking method, with large houses (4 bedrooms or more) providing the largest potential benefit.
Garage or parking space – these can be advertised privately or using something like Parkhound1 (AirBnB for car parks) – Sydney parking spots can go for $500 per month.
Secure Locker or basement areas – Storage spaces are getting increasingly expensive – average prices in Sydney for storage units start at around $100 per month now!
Paddock or fields – Agistment for horses, or very large fields can be leased to farmers (our family used to do this to grain farmers)
Garden or allotment – community allotments can be rented from local councils at around $100 per year however they are in such high demand that they're often booked out for years, so there is a private market for small flower and vegetable allotments.
Sometimes though, people get really serious and when they consider building a house to live in (primary place of residence), they actually opt to build a Duplex (or Triplex, or Quadplex!) and rent out the other dwellings, which will ideally cover the cost of mortgage repayments and upkeep on the one they occupy!
House Hacking lets you put your unused space to work to offset your living expenses, mortgage, or rental payments, and potentially can even generate a steady stream of passive income. It is a valid method for individuals who are looking to maximize their savings so they can get ahead.
Choosing a property for house hacking
If you're thinking of house hacking, you're not alone. This clever method of real estate investing has even become popular among first-time homebuyers looking to offset their living expenses, or savvy investors seeking a profitable rental property. But how can you make sure you're getting the most out of your investment?
One key factor is to carefully research the area in which you plan to buy. Look into rental rates, vacancy rates, and appreciation trends. You'll also want to consider the size and layout of the property, and whether it can accommodate multiple tenants without sacrificing privacy or comfort.
Specifically, consider;
The number of rooms in the property
The number of bathrooms
The size of living areas, including kitchens, lounge rooms, and outdoor entertaining spaces
Size and layout for potentially doubling up on appliances and furniture – eg multiple fridges and couches
Parking and garaging options – how many vehicles can be stored? You can use sites such as Parkhound to rent out your car spot.
Storage areas – Security, protection from weather etc
Access and layout – number of doors, walkways, thoroughfares
With some thoughtful planning and a little bit of research, you can ensure that your house hacking experience is a financially rewarding one.
How much to charge for rent when house hacking
When deciding how much to charge for rental payments, it's important to take into account factors such as location and property size. You'll also need to consider the cost of utilities, WiFi, furniture (and wear and tear), other amenities, and any additional services or benefits you plan on offering your tenants.
For example, you can't really just rent out a single room, you really need to offer access to living areas, kitchen, bathroom, and laundry areas – which means deciding if you are going to share a fridge or bring in a second one, as well as other appliances such as washing machines, TVs and dishwashers. You also need to make a decision regarding pets.
You will need to research the local rental market in your area to get an idea of what comparable properties are going for. This will help you determine what kind of rental rate is fair, while still allowing you to make a profit. Remember that your tenants won't just be paying for their rent—they'll also be paying for the convenience of having access to all the amenities and services you provide – so factor in these additional costs when setting your rates.
Generally, for smaller homes with two parties living in the property, a fair rate to charge would be half of the rent and utility bills, or if you own the property, half of what the property would be rented for (plus half of the utility bills).
For larger homes with 3 or more rooms, this is where house hacking can become very lucrative – depending on the quality and location of the property, and the number of people living there, tenants will likely be prepared to pay between a third (or more) of the rent, plus an equal share of the utilities. You obviously don't have to charge unethical rates for room rental and take advantage of people, but if you can rent out 3 or more rooms it's likely you can completely offset your mortgage or rent and live 'for free', and potentially even be making a profit. Just be open and honest, and most of all align your prices to market rates.
If you are seeking higher returns, you could also charge a premium for short-term tenants (eg AirBnB) by providing complimentary coffee, breakfast items, and other services. Provided your tenants were ok with it, you might also do a combination – for example having two long term room mates, and one spare room which could be used as an AirBnB.
Canstar have a great article HERE with tips on Renting Out a room in your home2.
My girlfriend used to live in a sharehouse just outside the Adelaide CBD. It was a huge house with five rooms, 5 off-street parking spaces (two of which were under cover), in a great location very close to public transport and universities/schools.
The property owners' child (and their partner) occupied the master bedroom and managed the property, with the other four rooms rented at $250 per week bringing in a total of $1000 a week in rental income. The market rate for this property would be around $900-1000 per week, and it was probably worth about $850,000 – a typical mortgage for this kind of property for $700K with current interest rates (~5%) would be around $950 per week.
The manager, whilst generally a polite and friendly person, was a bit of a cheapskate though and unfortunately didn't have high standards of cleanliness so the joint was a bit gross (as all sharehouses have the potential to become) – think expired food in the fridges, a thin film of grime on everything, and a lot of junk lying around. So my partner was very relieved when we moved in together to our own rental – we aren't the super clean freak hospital-grade obsessed kind of people but do appreciate our place being at a very high standard of cleanliness.
Because the location of the property was so close to the city, public transport and universities, and the high demand, they could easily charge $250 per week. They used a standard 12-month contract and bond of 6 weeks rent, and then a rolling month-to-month contract when that expired, with a month's notice period required for moving out, and everyone paid an equal share of the utilities.
This arrangement worked out really well for the landlord, as it was very likely to be positively geared3 (all expenses were covered by the tenants), they made more in this arrangement than they would if they rented out the whole house to one party, and their kid (and partner) got to live there rent-free in exchange for "managing" the property and making sure the rooms were always fully rented out.
What Are The Risks Involved With House Hacking in Australia? – Potential pitfalls to be aware of while engaging in house hacking
If you're considering house hacking in Australia, it's important to be aware of the potential risks involved. While the idea of living for free (or at least heavily subsidised!) sounds appealing, there are some potential pitfalls that can come with this type of arrangement.
Bad tenants
One of the biggest risks involves the possibility of having difficult tenants. This could include tenants who don't pay rent on time, cause damage to the property, or disturb the peace.
Subletting rental clause
If you are renting your home, and are considering house hacking by subleasing or letting portions of the property, this may actually be in violation of your original rental contract and could be grounds for your landlord to terminate your residency. Make sure everything is above board with your landlord before subletting or leasing on AirBnb.
You can read more about renting and subletting on the NSW Fair Trading website HERE4.
"A landlord must give written permission to the tenant to sub-let or transfer any part of the property. If a tenant does this without consent, they are breaching the terms of the tenancy agreement. Having an additional occupant does not require permission, although a tenant must not exceed the maximum number of permitted occupants stated on the agreement."

fairtrading.nsw.gov.au/housing-and-property4
Insurance risks
If you have home and contents insurance5 (or contents insurance if you are just renting), you should also seek clarification with your insurance company that your house hacking doesn't actually violate your insurance contract – for example, many Australians who run small businesses (eg cake making, tailoring/alterations) from home have been burnt with insurance companies refusing to pay out a claim citing that they were running an unauthorized business from the address.
There is a high-profile case that hit the media when a rural home burnt down and the insurance company refused to pay out, claiming that because they were selling eggs and bags of chook and horse poo by their driveway that they were running an unauthorized business from the property, and as such were in violations of their terms of contract!
"Home insurance covers the big stuff like the bricks and mortar of your house. It covers your roof, fences and your outbuildings too, like sheds and garages, with some exclusions. Home insurance protects you against things like fires, floods, storm and hail damage, and vandalism related to the physical structure of your house/property.

Contents insurance covers the things inside your home, such as appliances, furniture, electronics and jewellery. It's designed to protect your belongings if they're damaged, destroyed or stolen."

comparethemarket.com.au/home-contents-insurance/guides/home-contents-insurance-explained5
Additionally, insurers are now often asking how many family units will be living in the property – given that they want to know the risk of serious property damage. More tenants means a higher risk, so a higher premium. If you are not correctly insured, this could void your policy.
You can listen to my podcast with Katherine HERE where we talk all about Insurances.
Legal risks
Additionally, there may be legal issues to consider, such as local zoning laws, council or building codes that may restrict your ability to rent out portions of your investment property – for example some councils actually restrict your ability to use services such as AirBnB for short-term stays.
Extra wear and tear
Finally, there is the possibility of extra wear and tear on your property due to additional tenants. As the landlord, you are responsible for any necessary repairs or maintenance to ensure that the home remains safe and habitable – which can be costly if you don't factor this in beforehand.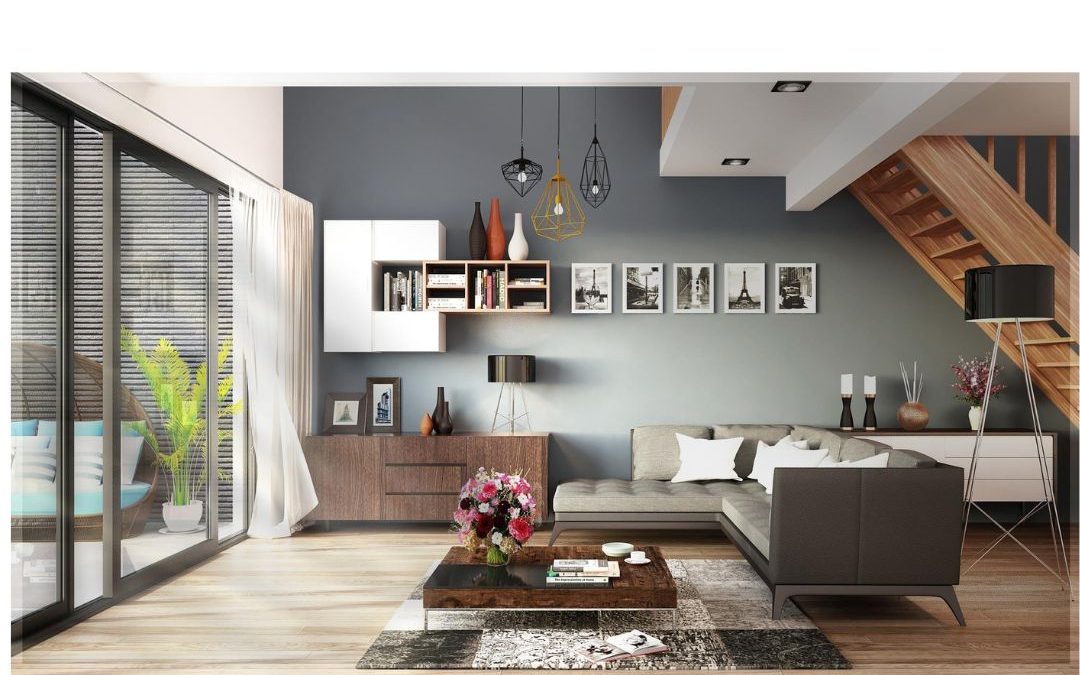 Summary of House Hacking in Australia
House hacking can be a great way to make money from property, but it is important to be aware of the potential risks involved. You need to ensure that you have legal permission to run a rental business, as well as adequate insurance cover for any additional tenants or activities taking place on the premises. It's important to thoroughly research the laws and regulations in your area, and carefully vet potential tenants before allowing them to move in or rent your space.
With the right knowledge and preparation, house hacking can be a great way to produce cash flow, save money and build wealth in Australia.
Have you ever tried to house hack? What did you do? Was it worth it for you? Or would you start house hacking? Why/why not? Let me know in the comments..
Captain FI is a Retired Pilot who lives in Adelaide, South Australia. He is passionate about Financial Independence and writes about Personal Finance and his journey to reach FI at 29, allowing him to retire at 30.