Lets start this by saying I love cooking things at home. As the Aussie Firebug explained in one of our earlier Podcasts, learning to cook at home is a crucial step towards Financial Independence, and is something any responsible adult needs to know how to do.
Cooking at home saves you loads of money, prevents so much yucky plastic waste, allows you to create amazing dishes for yourself and your family, and live on a much lower income (meaning your stash of ETFs doesn't need to be as big to support you). You also may NEED to learn to cook at home so that you can support the dietary needs of your family, or for example to make suitable food for your baby.
So with that in mind, who doesn't like pasta right? I was recently super grateful to have been gifted this awesome pasta machine by one of the readers from Sydney, which was totally unexpected and super useful!
The Pasta Maker
For those that have been readers for a while, you will know when I want to buy something I usually put it on my '6 months back burner' which I basically think about unofficially for about 6 months before I actually make a transaction. This includes both selling and buying – for example how I recently sold my Motorbike after agonising for about that long.
So it was a very happy coincidence that I was able to take 'Buy a pasta maker' off my wishlist when it was gifted to me!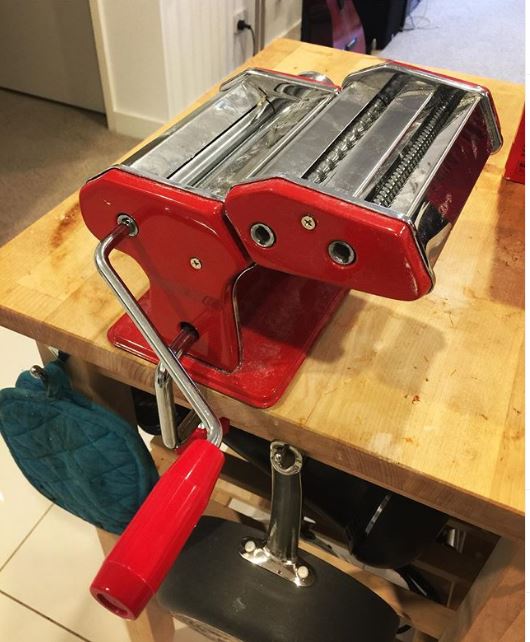 Not only did I receive the pasta maker, but I also received a personal refresher lesson on making fresh wholemeal-flour-whole-egg linguine from scratch! This of course ended in a fantastic meal, and great conversation over a bottle of my favourite wine – Cabernet Sauvignon – more expensive than my usual buy from Aldi, but worth paying double! We are so lucky in Australia to have beautiful, amazing wine at ridiculously low prices!).
It was a nice evening connecting with the community here in Sydney, and we both came away with some great personal development and learning; myself with some refreshed cooking and self-sufficiency skills from an a friendly Italian, and he with a renewed appreciation for ETF investing and an understanding of Self Wealth.
Making the Pasta
There are a heap of recipes you can find online to make yummy pasta, but I'm going to share with you the recipe which was taught to me other night, which had been passed down for generations by suitably qualified 'Italian Nonna's'
All your going to need is some eggs, and some flour. That is it! For each person your cooking for, you'll need one egg and one cup of flour (about 100grams if your weighing it). Or if your a guts like me, double the ration!
Pile your flour up on the bench and make a little 'volcano' shaped hole on the top. Add your egg(s) into this hole. Gently fold the flour from the bottom of the pile up onto the top of the egg volcano, gently mixing and folding the egg into the flour.
Once its all folded through, you can begin to knead it more thoroughly, eventually working it into slabs. To make it more manageable, we cut our slab into two lumps and then rolled them out separately before feeding them through the pasta machine
You feed them through the roller section many times, each time selecting a thinner roller gap to make the sheet of pasta thinner and thinner (and longer) each time. Once your happy with its thickness (we chose about 1-2mm thick) you then put it through the other side of the machine which shreds it into the shape you recognise. If you wanted to make lasagne though – keep it in sheets.
To cook it, simply plunge it in boiling water for about 5-10 minutes. It takes much less time than pre made dried pasta, and it will swell in size by about double. I like it slightly under cooked (al dente!) and paired with a thick red sauce!
Vertical integration and how it saves you money
One of the things I learned about when I was studying engineering, logistics and economics for my degrees was the concept of vertical integration into supply chains. Vertical integration is about maximising the value that can be added into a production chain, in order to generate the most profits for a company.
Take the example of a watch manufacturer; they may buy watch mechanisms and fit them into the watch housing and then add a wrist band, assembling the components and making a certain amount of profit with their company branding.
If they owned the factory which created the watch mechanisms, then they wouldn't have to pay the markup on that component, reducing costs and therefore improving profits. Similarly, if they owned the company that produced the components for the watch mechanisms (such as gears and spring coils) then they wouldn't pay markup on these either.
Taking it one or two steps further, if the watch company now owned the steelworks that cut and shaped the refined bars of high grade steel used to produce the gears and spring coils then it would be even more profitable. And even more profitable if they owned the company producing the raw steel, or the logistics company that shipped the Coke and raw iron ore, or even the mine that extracted it from the earth! Whew, its getting complex! I love arguments like these – sometimes described as (latin) reductio ad absurdum or ad infinitum ad absurdum – where you take things to the extreme to demonstrate a point.
In summary, vertical integration is a supply chain manufacturing concept whereby a company can extract the most profit from a process or product by controlling all the steps its production.
You can design very own own vertical integration process into your life; its sometimes called 'self-sufficiency' and trust me it is very, very rewarding! Simply do it all yourself! An example of vertical integration or self sufficiency that I use to save myself money is simply cooking my own pasta.
Grow as much of your own produce; I grow Basil, Tomatoes, chillies, spring onions, spinach which all go into the dish.

Hand make the linguine (yes its more expensive than shop made dried spaghetti, but you have to compare apples to apples – pre-made whole-egg linguine is about 10x the price of the cheap spaghetti)

Make the red simple sauce with as many of the home grown ingredients as possible

Pair the pasta with a nice slice of crusty garlic sourdough (which you have also baked youself)
By using your self sufficiency and cooking skills, you can vastly simplify the number of ingredients you need to buy, and therefore your cost of living. For example reducing the need to buy pre-made sauce, pasta or garlic breads by replacing it with the need for one major ingredient (Flour!) saves you so much money and cuts down on heaps of waste. This is a huge reason why I am able to keep my grocery bill down below $35 per week!
Cost of making your own Pasta
Making your own pasta isn't going to save you money over using cheap supermarket dried spaghetti. When I last looked, the packet spaghetti was about 80 cents and was enough to feed four or five people. When you make your own Pasta, your looking at around a cost per serve (pasta only – no sauce) of around 50c – thats about 35c for the egg and 15c for the flour!
Aldi sell a dozen pack of free range eggs for $4 – At the shops I see you can buy cage eggs much cheaper but personally I wouldn't because I consider it pretty fucking cruel), and a kilo of flour is never more than $1 even at the ritzy supermarkets! (and you get about 8 cups or 8 servings worth per kilo bag).
The cost to make the sauce I have found varies depending on your ingredients, but using a couple of cans of cheap diced tomatoes, lentils, beans, brown onion and butternut pumpkin or sweet potato ends up at being around 30-50c a serve depending on how deluxe you go. So there you go – a nutritious, balanced, Delicious meal for under $1 per serve! Pair that with a lovely Aldi wine and some home made sourdough garlic bread and your looking at maybe $2 per person.
Its even cheaper if you use the store bought dried spaghetti, but its certainly not as romantic !
Summary
Good food is easy, and cheap to make. You don't need to spend a fortune, and its ironic that the cheaper the food is, usually the healthier it is for you. Buy ingredients that cant advertise themselves – like fresh vegetables and other staples. Making your own pasta is super fun, and as it turns out you can buy your own pasta maker fairly cheap (think big department stores like K-mart, Target or Walmart for you Americans) or pick one up second hand!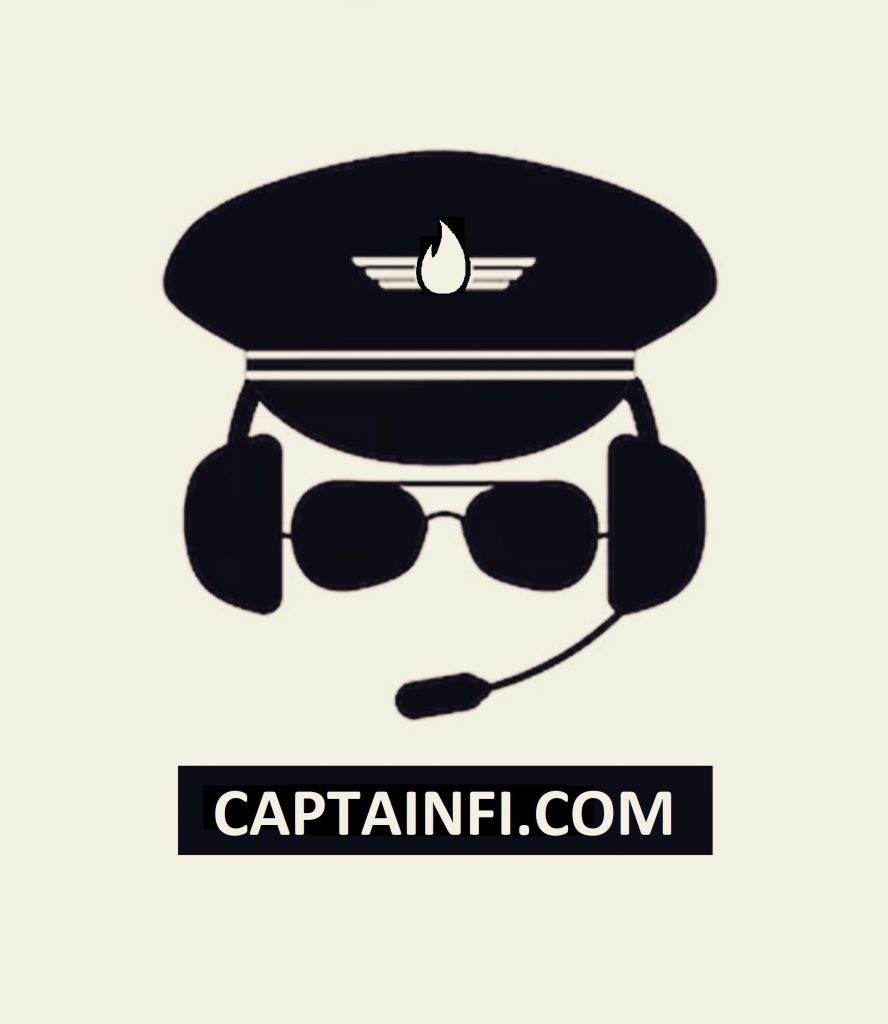 Captain FI is a Retired Pilot who lives in Adelaide, South Australia. He is passionate about Financial Independence and writes about Personal Finance and his journey to reach FI at 29, allowing him to retire at 30.