This article contains a review and affiliate link for NordVPN and ExpressVPN
First up, a VPN or Virtual Private/Protocol Network is a service you can use for increased anonymity and security online. Once you have bought an internet service from your ISP (Internet Service Provider), a VPN acts as a buffer between your devices and the ISP, allowing you to have complete privacy to securely and safely browse the internet. You can also use a VPN on your phone through your cellular network provider.
By using a VPN, your ISP or phone network does not get to know your cache settings, cookies and can't collect and sell your browser history logs – yes that is correct; many if not all of ISP's collect and sell your internet usage history – mainly to advertising agencies to help develop tailor made advertising content specifically designed to get you to buy, but also for some far more nefarious or political purposes!
What does a VPN do?
VPNs first and foremost are a security or internet protection software designed to protect your identity and anonymity online. By providing secure encryption, the VPN allows you to access content online through your ISP, but blocks everyone from being able to see or track these packets of information. Think of them as a secure shield around your internet connection.
By using a Virtual protocol, VPNs let you disguise or change your own IP address, protecting your online identity and even letting you spoof would be attackers or organisations that might be restricting your internet usage.
A virtual private network, or VPN, is an encrypted connection over the Internet from a device to a network. The encrypted connection helps ensure that sensitive data is safely transmitted. It prevents unauthorized people from eavesdropping on the traffic and allows the user to conduct work remotely. VPN technology is widely used in corporate environments.

CISCO software
How do I use VPNs
All VPNs are slightly different, but basically all you need to do to use the VPN is to open your VPN on your computer or device and log in. This can be as simple as logging in on your browser, or by opening the VPN app on your phone or tablet.
To check its working, I always then go to the Google homepage and check where Google thinks I am – if it's a different spot (the one I have set in the VPN) then I know it is active. This makes it work in a very similar way to an AdBlocker.
VPNs let you access geo-restricted content
VPNs allow me to 'geo-hack' subscription services like Netflix, so I can access content that are location locked – which is handy since I am always travelling around the world so I don't get locked out of my apps, but also meaning I can binge the best of US TV shows from right here in Sydney when I am home. But it's not just Netflix, for example VPNs unblock all major streaming Services:
HBO HO
Amazon Prime
Pandora
Disney+
Hulu
YouTube
BBC iPlayer!
Stan
NordVPN is one of the biggest and easiest to use Virtual Private Network (VPN) providers at the moment. NordVPN keeps your data private using military grade double encryption servers to help keep you on the path to Financial Independence.
They are critically acclaimed and have extensive positive reviewer across a wide range of publications including from the Huffington post, Wired, Forbes, TED, Cnet, BBC and BuzzFeed. They have won numerous accolades such as 'Best VPN' and 'Editors choice' from PCMag, TechAdvisor and VPNMentor which is a serious credit to the company.
By keeping your data (and passwords) private you keep your computer and mobile device more secure, protecting yourself from dangerous websites (and annoying ads). It would be a bloody shame to have your bank account, brokerage account or P2P accounts emptied out after all your hard work due to poor online security.
Reasons to use NordVPN
NordVPN is strategically located in Panama; this is because Panama has no data retention laws allowing NordVPN to legally enforce their strict no-logs policy to ensure users privacy and security. Outside of Panama, they have over 5000 servers in over 60 countries, making them the biggest server network for VPNs in the world and allowing them to provide low cost service through economy of scale. It even works for me in China and the Middle East, places with strict online censorship and government internet control making them very difficult places to use the internet when I have to fly or overnight there. Other reasons I use Nord are;
NordVPN has no bandwidth or data rate limits, and you can connect up to 6 devices at once under the same NordVPN account.

NordVPN has a risk free, 30 day money back guarantee along with 24/7 customer support (which is surprisingly good)

NordVPN provide CyberSec, an antivirus software which blocks dangerous websites (such as malware or trojan loggers) as well as annoying ads

I travel frequently around the world and NordVPN lets me avoid geo-locked services such as Spotify and Netflix

NordVPN works across my PC, mac and iOS devices (iPhone, iPad) on both Chrome and Firefox
Because of the Scale of NordVPN, and because I hassled them for a better deal for you – they are able to offer a pretty sweet offer; you can get 70% off a 3 year plan with an the bonus sign up offer they gave me to pass on. NordVPN are able to offer such competitive deals because of the length of the contracts.
I hear you can even buy NordVPN using bitcoin which is a bit trendy, but they have a standard secure online sales system that accepts all major cards and payment systems. I actually just got a credit card to use for purchases like this for built in additional security and free buyers protection / insurance.
ExpressVPN is another great and easy to use VPN option, which even provides you with a 30 day money back guarantee. They are slightly more expensive than NordVPN, however this is because it is filling a premium VPN service and also offers more flexible contracts with much shorter terms.
ExpressVPN subscriptions come with keys for all the premium ExpressVPN apps, 24/7 customer support and high speed unlimited bandwidth.

ExpressVPN
Summary of VPNs
VPNs are becoming a must in modern society, especially as we engage more and more online across multiple devices and across multiple insecure wifi networks and other connections. Do your own research to make sure which VPN provider is right for you to protect your online identity and browser history. I hope this article has made you aware of some of the risks out there, and why it is a smart idea to be using a VPN.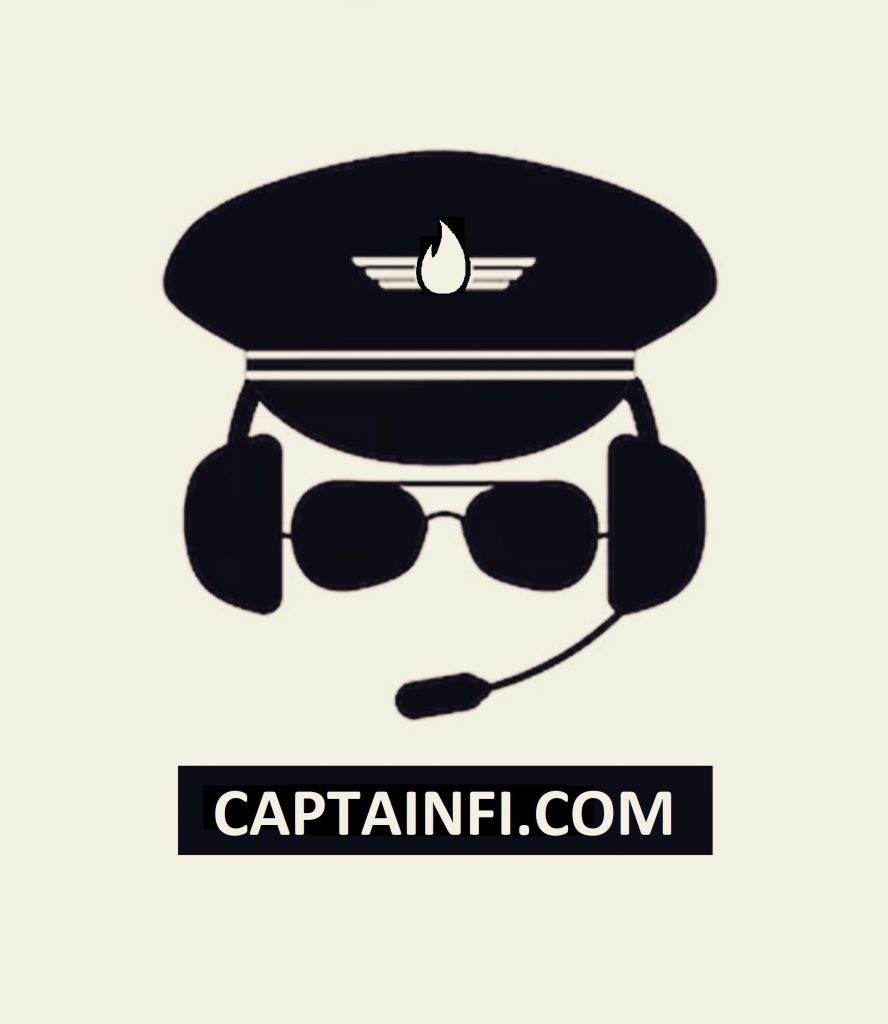 This article contains an affiliate link for NordVPN, readers can take advantage of a bonus sign up offer from NordVPN for 70% off a subscription
Captain FI is a Retired Pilot who lives in Adelaide, South Australia. He is passionate about Financial Independence and writes about Personal Finance and his journey to reach FI at 29, allowing him to retire at 30.