It's taken me a while to write this… I have been processing my own emotions and learning to live with the grief.
My Mum and I were very close. My Mum was an amazing person. She was a doing person. She was incredibly generous, she was a protector and she was a provider. She was kind and gentle. She was nurturing. But she was also strong, passionate and tenacious. She rarely complained, and always just got on with it. She was fiercely independent and stood up for what was right.
She was passionate about early childhood education, and knew the remarkable effect that a safe, positive childhood had on brain and social development, not only for the rest of their lives, but for our entire community.
Wherever Mum went, she made a wonderful, warm, safe home, and helped foster and build community. Over the years we had made Adelaide our home, and Mum has educated and taught countless numbers of children here. Even after Mum retired, my siblings and I still regularly get stopped in the street and asked about her.
Personally, I am incredibly lucky to have had her as a mother. From suspensions and expulsions through dozens of different schools, to coming home in Police cars in the middle of the night (more than once), Mum was always on my side. Even when I was wrong, she was always on my side.
She was patient, and forgiving, and helped me develop into the man I am today. She set an amazing example for me to live up to.
She raised my siblings who have gone on to do wonderful things, including becoming doctors and educators. Through some of their darkest days, Mum supported and loved them, providing stability and care.
What's more, she did this as a single parent with very little support from anyone else. As most would know, my father was absent and did not provide support – time-wise nor financially. I am just astounded at how my mum provided such a wonderful childhood for us.
My mum was so proud of her kids, and she was so in love with her grandchildren. She had such a special, close bond with them. I loved to come into her room and see them snuggled up with her, reading books together at storytime.
Mum loved to spend her time meticulously choreographing, documenting and organising her educational resources. What looked at first to be a mixed box of Knick knacks was actually a painstakingly collected and organised tool for developing and inspiring young minds. Anywhere she went, and anything she found, she could turn into a learning resource. Boxes, pop sticks, bottle caps, pebbles, gum nuts – you name it. All turned into wonderful games and lessons.
She loved to set some of these up as 'grandchild traps', where she would display some of these resources and games around the house. Naturally, the kids couldn't resist and would be sucked into playing for ages, not realising they were learning about mathematics, about the structure and flow of music, and core scientific principles such as Archimedes principle, chemical reactions and the laws of gaseous exchange.
Mum's other passion was Music. Before she had us, during her teenage years and in her early 20s, she was the lead singer in a band. And she was great!
She learned to play the guitar whilst she was in teacher's college, and she sang wonderfully. She also enjoyed trying her hand at any weird and wonderful instrument she could find to add to her collection of musical instruments from all over the world.
She loved to teach music to children, and they would enjoy getting involved in her interactive music games and songs where everyone was included.
One of my favourite memories of my Mum is listening to her practice. She had a wonderful collection of music; not that she needed it. She had lots of wonderful melodies and songs memorised, which paired with her beautiful voice had moved me to tears on several occasions. Sometimes I would just stand out in the corridor, peering out to listen to her play.
I am very humbled to now have the guitar she gifted me before she passed, and I am trying to get better at playing. It sort of, makes me feel that we are connected when I play.
My mum brightened up any room she was in, and left a lasting impact on everyone she met. I am yet to meet someone who, quite honestly, didn't think she was just amazing.
Of course, there were some who mistook her kindness for weakness, and they ultimately paid the price of losing her company, these were very few and far between as mostly everyone adored her.
Whilst she didn't like conflict, there were certainly some satisfying events where Mum stood her ground and fought back – Christmas presents being thrown over the fence of an ex-partner after a few champagnes is one amusing memory that we all used to chuckle about, and also how she never gave up during the court case after she was hit by a car when cycling home from work. She won, and even got her backpack replaced, along with the plates and pins in her arms. We joked calling her the bionic mummy, but Unfortunately behind the veil of jokes she was to live on with restricted mobility and often painful arthritis.
My mum never turned anyone away. Her home was always a welcoming and safe space, and she helped to positively change the lives of many of my and my siblings close friends.
As my grandma's health declined, she took time off work and cared for her for over half a decade before she was physically unable to do so due to her own cancer.
Mums gentle and kind nature made any animal she cared for particularly fond of her. I never knew that chickens could purr until I came home one day and she was sitting down in the backyard, a chook on her lap happily purring away. She never turned away any animal us kids brought home, and showed us how to take good care of them. She even had the local magpies trained to flutter down, get hand fed and sing to her during her morning walks. Her dogs absolutely adored her, and snuggled with her every night.
Whilst she was extremely gentle and nurturing, My mum was also incredibly tenacious and strong. She fought her battle with Cancer head on. Over the years she endured surgery after surgery, 7 different types of chemotherapy and immunotherapy treatments, spanning dozens of rounds of treatments and thousands of jabs, tablets and other therapies. She always fought hard to get out of hospital and to get home, back to her loving family and the beautiful home she made.
After her first run in with cancer in 2013, she managed an amazing 5 years in remission. During that time she solo travelled back to the UK to see her family in Wales, and explored Europe on her own. This was a very big deal for Mum, who was usually more of a homebody. I remember being exceptionally proud of her sending Selfies from Paris where she was snacking on pastries, where she developed a new enthusiasm for pan au chocolat.
I have been extremely grateful to be home in Adelaide and to share some precious moments with my dear Mum over the past few years. It has been wonderful to see her with the grandkids, and to be able to pick up those valuable bits of information that hopefully, one day will make me as good of a parent as she was.
Her last few days with us were wonderful. After a short stay in the hospice, her doctor managed to control her pain, and she made it home. We had an early Christmas where mum lavishly splurged on all of us with the house full of family and close friends who adored her. Her childhood best friend had traveled to see her and she stayed over, that night I remember hearing lots of giggling and gossiping and catching up from them as they enjoyed sharing a joint and some munchies together.
After the celebrations, when all but our close family had left, she finally let go for her final rest and slipped into a deep sleep. The RDNS nurse visits and hospice doctors on call were very helpful and guided us on how make sure she was comfortable and pain free, and the next day she had passed away.
Words cannot describe how much we miss you Mum. We are so grateful to have had you in our lives. Our only console is that you are no longer in pain, and that you were incredibly proud of us.
I would like to finish with a short poem now which was one of mum's favourites,
'Now We Are Six'
By A. A. Milne
"When I was One, I had just begun.
When I was Two, I was nearly new.
When I was Three, I was hardly me.
When I was Four, I was not much more.
When I was Five, I was just alive.
But now I am Six, I'm as clever as clever,
So I think I'll be six now for ever and ever."
"How lucky I am to have something that makes saying goodbye so hard"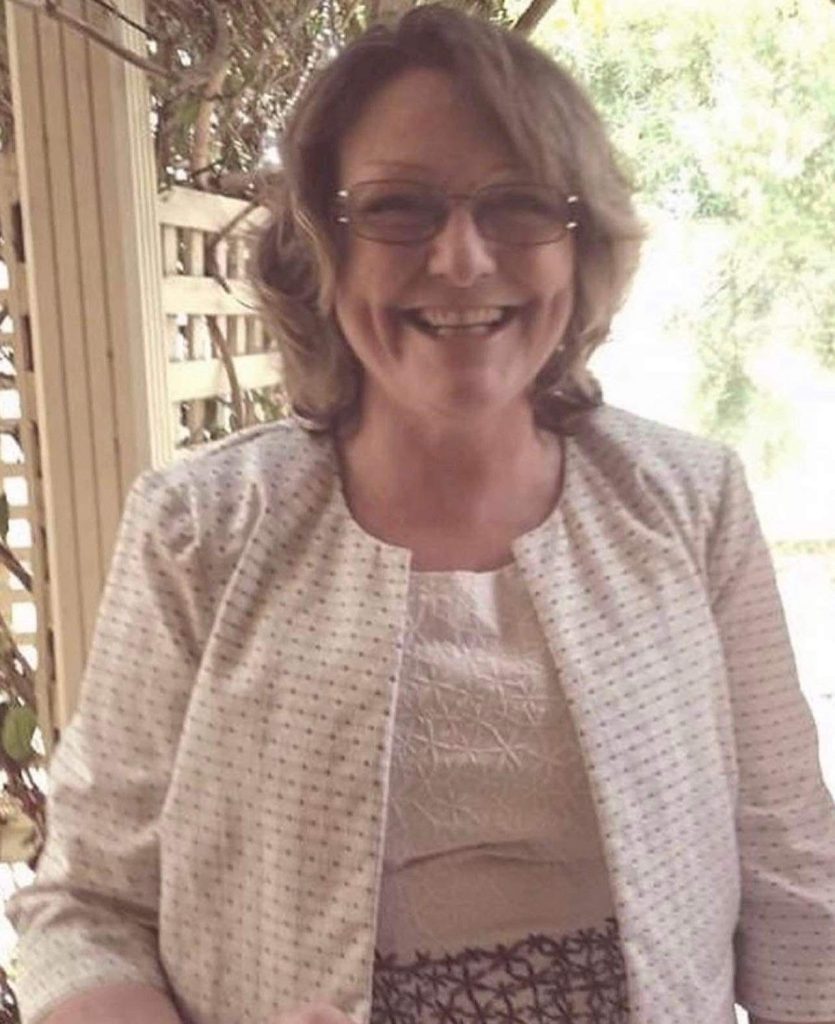 Captain FI is a Retired Pilot who lives in Adelaide, South Australia. He is passionate about Financial Independence and writes about Personal Finance and his journey to reach FI at 29, allowing him to retire at 30.