Car insurance premiums can vary a lot! I found Budget Direct and stuck with them. Read on for my Budget Direct car insurance review..
The Good
15% your first year's premium for new policies purchased online
24/7 claims online or over the phone
Winner of Canstar's Outstanding value car insurance 16 years in a row
Winner of Money Magazine's Best value car insurance
4.2 out of 5 stars claim service (after 5000 customer reviews)
Lifetime guarantee
New car replacement
Towing costs covered
Hire car available in cases of theft or no fault accident
Easy to navigate website
The Bad
Reports of lack of transparency in policies
Potentially poor customer service for some
Some reports of difficulty canceling a policy
Verdict: Despite a few poor reviews, I will remain a Budget Direct customer. Budget premiums and a long list of Pros keeps me happy!
Introduction
I have been a Budget Direct insurance1 customer for several years now. The policy has a rock bottom price, provides a great level of cover and the company is easy to deal with. The policy is underwritten by Auto General Insurance, one of the biggest insurance providers in the world. Budget direct have won a number of awards2, including Money Magazine Insurer of the year,3 and a five star Canstar rating4 for 16 years running!
CaptainFI is not a Financial Advisor and the information below is not financial advice. This website is reader-supported, which means we may be paid when you visit links to partner or featured sites, or by advertising on the site. For more information please read my Privacy Policy, Terms of Use, and Financial Disclaimer.
Why should you keep your bills low?
So, one of the things I'm pretty good at is being a savvy consumer. When it comes down to it, it doesn't matter how much you earn, it matters how much you keep. Keeping your cost of living low has a triple whammy effect on your growing financial health;
A dollar saved is more than a dollar earned, since you effectively don't have to go out and earn that dollar and pay income tax on it anymore.
You can put the money you save into your investments, helping your net-worth to grow and your passive income snowball.
Having a low cost of living means you need less investments, because your financial independence number is 25x your annual expenses.
So the bottom line is you need to keep your cost of living low, so you can put your money towards something important. Regardless of whether you are seeking Financial Independence or not, lowering your bills and cost of living is a great idea and is a goal for most people.
How to save money on car insurance
Before we look specifically at insurance providers, I want to explore a few of the ways I have driven down the cost of my insurance policies over the years.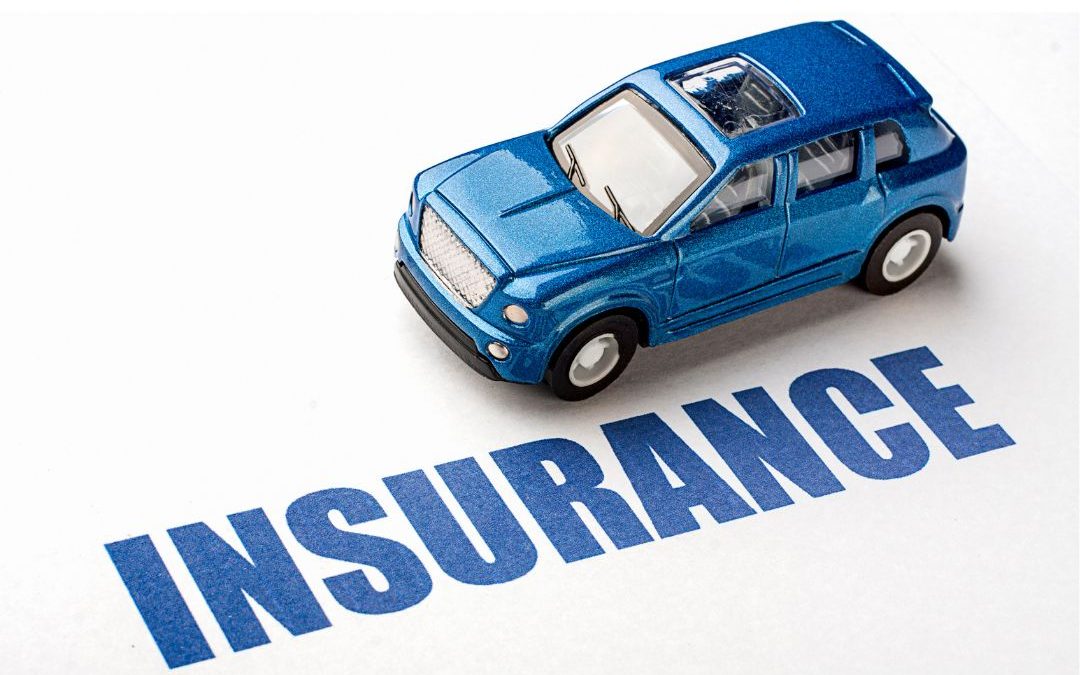 Drive your car less, or not at all
Ultimately, the best way to save money on your car insurance is to simply not have a car. I have adopted cycling as a commuting method, which saves me (conservatively) $10 per day. To help ease into cycling, I picked up a second hand e-Bike for $1000; so I only need to cycle to work for 100 days to recoup the cost of the bike! (P.S. this doesn't account for the awesome benefits of the fresh air and exercise).
But realistically, most people drive cars. This is because we convince ourselves that this luxury is a necessity; a need rather than a want. Once you stop kidding yourself and realise that it is a luxury, and that it is a want, you can start to really understand and optimise the costs of car commuting.
If you are able to cut your driving down to below 5,000 kms annually, this is usually the lowest mileage threshold insurers give for a discount. There is usually a correlation between the amount you drive and accident risk, so they are happy to provide a discount to customers who drive less. You can read my article HERE on how to save money on cars.
Your demographic affects your insurance cost
When I first started driving, I was paying through the nose for car insurance. A young male P-plater – what could possibly go wrong, hey? Being profiled by the insurance companies as the riskiest demographic sucked, and I had to pay accordingly. So there is my first piece of advice – don't be a young male! Perhaps try to identify as a 50 year old Nanna, who only drives to Church on a Sunday!
As you get older, your insurance policy should get cheaper. So it's important not to let anything auto renew, and ask for a discount each year and make sure you remind them that you are now much older and wiser.
Always Negotiate your insurance policy
You should always negotiate your insurance policy. As I mentioned above, the older you get, the better deal you should get. For some reason, if you let a policy auto-renew you get schwacked with higher premiums, so you should always shop around and look for the best deal.
I love the 'bitch or switch' policy; every year or so I do a quick Google search of what policies are around, phone a few insurance providers to get quotes, and then I 'play Mum off against Dad' so to speak. I find the cheapest insurance policy, and then ring them telling them I have found a better deal elsewhere, quoting the policies from their competitors… perhaps it IS a little underhand, but realistically this is all part of the game and all insurance providers have set policy discounts they can provide, depending on which level of customer service you go to.
I have found if you complain long enough, they will usually give you a discount just to get you off the phone. It's often worth the half an hour or so of haggling, and my latest insurance renewal I got for $40 less than the sticker price due to this. Certainly worth the 30 minutes on the phone in my opinion!
Ramp up your excess
You only really need insurance for things that are going to wipe you out financially, so you can afford to crank your excess right up to the maximum. I top it out, and remove drivers under 21 (and under 25 if able) in order to screw the premium down as low as it can go. The savings so far for me have more than covered the cost of a brand new car, let alone what the increased excess would be.
Reduce your cover amount
It's pretty simple – reducing your policy coverage amount will reduce your premiums. Why would you need to insure a car for sticker value, when you can pick up an extremely affordable second hand car for pennies on the dollar!
Take my car for example; I drive a 16 year old station wagon, but because I look after it, it is in better condition than when it came out of the factory in Japan! Brand new these things were almost $50,000, yet the current red-book resale price is barely $7,000 today. If I needed to replace it, I could probably easily do so for under $5,000 – but I would most likely pick up a cheap, small 4 cylinder hatchback for under $2,000! A car is designed to get me from A to B, not as a substitute for the modern male's 'fragile masculinity'.
"The premium and excess you pay will depend on your policy and on other factors, such as your age. For example, a driver under 25 may have to pay a higher excess. This is because people under 25 are involved in more accidents."

moneysmart.gov.au/car-insurance/choosing-car-insurance5
Ditch full comprehensive cover in favour of third party property only
My biggest tip here is to ditch full comprehensive cover. Your emergency fund should easily be able to buy you a decent, roadworthy and damn-right luxury second hand car. So there is no need for full comprehensive cover. All you need is registration, third party medical insurance and third party property cover6 – these three basic policies protect you from financial ruin should you have an accident and write off someone's Porsche, or hospitalise some poor soul in an accident.
If you think you need comprehensive cover, it is probably because you are lazy and making excuses for yourself, and are driving WAY too much car. If you can understand the basics of how a car works, are a savvy consumer and negotiator, service it yourself or know enough to be able to go to a qualified independent mechanic and 'keep the bastards honest', then you can easily buy a reliable second hand car that will satisfy all your commuting needs.
In a triple whammy hit to your net worth, going out and financing or leasing a brand new car will often require a fully comprehensive insurance policy as part of the terms and conditions of finance or the lease. This way they can extract the most amount of money out of you, and 'protect' their investment (which is you paying them a regular amount of income, by the way!)
Ditch the add ons
Ditching the add ons will save you money too. Car insurance providers try to 'throw you off the scent' of the true cost of a policy by dangling carrots like roadside assist, paying in installments or rating one for life policies.
How ridiculous is a rating one for life policy?! Simply pay extra to keep your rating one no claims discount, regardless if you've had at-fault claims or not! What a ridiculous, money grubbing premise. Just don't be an idiot on the roads, drive responsibly and don't have an at fault accident!
By paring your policy down to the bare 'no frills' cover, you can also much more easily compare 'apples with apples' when choosing policies.
Roadside assist
If you are desperate for roadside assist, make sure you investigate your state or territories automotive club to see what policies they offer. I have previously held an automotive club roadside assist package, but for 10 years I never used it so I decided to cancel it to save $100 a year. Of course, like a complete idiot, and in line with Murphy's law, I promptly ran my car out of petrol about an hour walk from the nearest gas station. Luckily, a local farmer took pity on this 'City slicker' and gave me a tow to the pump!
Garage address and type
You might not realise this, but your address also has a large impact on your policy cost. Insurers use big databases of suburbs and dwelling types which spits out a risk profile for your vehicle being damaged.
Think about it – if you leave your car on the street unlocked in a dodgy suburb, what do you think is going to happen? What about hail damage risk? What about if it is securely locked inside a garage, in a gated community? This will have an impact on how much you pay.
Accordingly, find a safe place to garage your car. Look after it, keep it indoors if possible (inside a structure or garage) and keep it gated or locked up. I found a $40 difference when I quoted a secure underfloor parking vs street parking.
Vehicle type
In addition to your demographic, the vehicle type, age and cost has a big influence on the cost of the policy. Consider a 17 year old male driving a V8 big block (which I'm pretty sure is illegal anyway) versus a Toyota Corolla – which policy do you think will be more expensive?
Certain cars, types of cars, and age of cars have a higher risk probability of accident attached to them, hence why they can be more expensive to insure than others. This should definitely weigh in on your decision to buy a certain type of car.
Ironically, sometimes newer cars can even be cheaper to insure, since the data associated shows they have less risk of an insurance claim. I don't know how the inner workings of this is actually calculated, but it's worth considering when looking at a vehicle.
Budget Direct

After changing insurance providers every year for about 6 years running, I discovered Budget Direct. They are a 'no frills' company that keep a very low-cost overhead by having most of their business online, with a limited call center. They are underwritten by Auto General Insurance company limited, and so the company itself is basically just a call center, supported by a small team of web developers and administrators, and an advertising team.
They offer:
15% your first year's premium for new policies purchased online
24/7 claims online or over the phone
Winner of Canstar's Outstanding value car insurance 16 years in a row
Winner of Money Magazine's Best value car insurance
4.2 out of 5 stars claim service (after 5000 customer reviews)
Lifetime guarantee
New car replacement
Towing costs covered
Hire car available in cases of theft or no fault accident
Easy to navigate website
Are there any drawbacks to a Budget Direct policy?
Reports of lack of transparency in policies
Potentially poor customer service for some
Some reports of difficulty canceling a policy
(See Product Review HERE8)
"By offering dependable cover at a price that's hard to beat, we're challenging the market dominance of older, more established insurers in Australia.

Our commitment to quality and innovation means you can get the cover you want, at a price you can afford, with all the features you'd expect — plus a lot more."

budgetdirect.com.au/about-us/1
I personally have not had to claim through Budget Direct, but every time I have needed to communicate with them it has been quick and hassle-free. I have interviewed a close family friend who had to claim for her (not at fault) accident.
I have a policy with them that costs me just under $200 per year for third-party insurance on my station wagon.
My interview with Kath follows..
Budget direct claims interview
Captain FI: Hey Kath, thanks for agreeing to have a chat about your claim with Budget Direct. I know talking about insurance usually gets people's eyes rolling back in their heads, and no one really wants to revisit a traumatizing experience, so thanks for your time.
Kath: No worries
Captain FI: So to set the context, would you mind telling me about your vehicle?
Kath: Sure, it was a 2009 Nissan Pulsar, 4 cylinder, 4 door sedan.
Captain FI: And what happened?
Kath: I got T-boned at an intersection when a car failed to give way to me, I had right of way. They did a runner, but thankfully one of the first things I did was write down their licence plate.
Captain FI: That sucks, were you OK?
Kath: Yeah I was a little shaken. You never think it's going to happen to you and my car was written off. I was stuck there, head spinning thinking 'What am I going to do?'
Captain FI: What a dog act, so they didn't give you their number or offer assistance or anything?
Kath: No, they fled the scene.
Captain FI: So what did you do?
Kath: Well, the first thing I did was call my partner. I was pretty emotional and needed some support. After we spoke for a while, he suggested I call the police and then the insurance company, and as he drove out, I rang the police to lodge an incident report.
Captain FI: You had the licence plate number right?
Kath: Yes, I passed this on to the police and got an incident reference number, which I provided to Budget Direct when I started the claim on the phone. It was the last thing I wanted to do at the time, but it was important to get the ball rolling. It was actually fairly painless, I was chatting to a local call centre so there wasn't any lag, feedback or hard to understand accents.
Captain FI: What happened to the vehicle?
Kath: I'm pretty sure the emergency services moved it off the road, checked it for fuel leaks and then set up cones and cleaned up the scene a little bit. It didn't even look that bad. The car was written off though. I took photos before and after it was moved, as did the Police.
Captain FI: That sucks. When I bumped the gutter and broke a tie rod end in my front wheel steering / suspension unit, I had to call a tow truck. That was an expensive day, and organizing the tow was a huge pain in the arse. Did you leave the vehicle on the side of the road or get it towed?
Kath: Yeah so Budget Direct organised for it to get towed. At that point, I didn't really care and just wanted to go home. When the truck departed, the claims assistant offered a taxi fare to get me home, but since my partner had arrived, we just went home together.
Captain FI: What was the process to follow up the claim?
Kath: I think there was a follow-up call, I completed some paperwork and submitted the photos online and that was about it.
Captain FI: What was the outcome?
Kath: Unfortunately, despite the police claim, because the at-fault party had done a runner, I had to pay the full excess as it was an at-fault claim. As if somehow they didn't believe my story or that I had made it up – what a joke!
Captain FI: That's unfair! It wasn't even your fault. Whatever happened to a fair go!
Kath: Exactly.
Captain FI: Although that is pretty standard across the board for an insurance company right? Someone has to pay the excess!
Kath: Yeah, unfortunately.
Captain FI: So after you paid the excess what happened?
Kath: The claims officer made an assessment of the vehicle, a statutory write-off, and then I was paid out at market value. I think I actually got more than I should have, because the car had some mechanical issues anyway and was overdue for an expensive service. So it worked out alright I guess.
Captain FI: Except for the excess hey?
Kath: Well, funny about that. So after this incident, I ended up switching insurers. I always go with the cheapest insurer which is why I've usually picked Budget Direct most years. So anyway I switched insurers and had nothing to do with Budget Direct for about 18 months, when out of the blue I get a call from them advising that they had tracked down the at fault party, and were giving me a full re-credit of my at-fault excess. It was in my bank account on the same day!
Captain FI: Haha so there is Justice!
Kath: Yep, I was pretty happy about that! It was a significant chunk of money too, so it really made my day. I was impressed with the level of 'customer care' despite the fact that I wasn't really a customer of theirs anymore.
Captain FI: So did you regret leaving Budget Direct after that?
Kath: Not at all, as I said I just go with the cheapest policy for my circumstances at the time. As it turns out, I went back to Budget Direct when that policy ran out, and I currently still have a policy with Budget Direct.
Captain FI: Good to hear, I always feel vindicated when I choose a product because my research and experience suggests it's the best and I see other people championing it.
Kath: Righto, just remember that brand loyalty doesn't get you anywhere, keep your eyes on the price and the PDS.
Captain FI: Solid advice, I always do my ringing around each year to see if I can negotiate a better deal
Kath: Good, me too. Everyone should do it. I think most people just don't bother out of laziness
Captain FI: So have you just had that one claim with them?
Kath: I feel like I'm confessing my sins here but no, I haven't just had one claim…
Captain FI: Haha oh no, what happened?
Kath: Well recently I side-swiped a lady's car in the supermarket carpark. It was 100% my fault, I wasn't paying enough attention and had 'pregnancy brain.'
Captain FI: Pregnancy brain?!
Kath: Yep, it's a thing!
Captain FI: What on Earth do you mean?
Kath: You wouldn't understand, you're a guy…
Captain FI: Haha ok then, explain it so a bloke can understand.
Kath: Without going into too much detail, when a woman is pregnant she has got a lot going on in her body. You're literally growing another Human Being inside you! Your hormones go crazy, you get moody and weird cravings, and for me specifically, it affected my geospatial awareness and motor skills.
Captain FI: Motor Skills?! Haha, so you mean you were unable to reverse a semi-trailer anymore?
Kath: No you doofus, my fine motor skills. My ability to do stuff and spatial reasoning.
Captain FI: Ok Ok I was just teasing. So you misjudged a park and side-swiped the car next to you. Sounds like a very common incident and something you shouldn't beat yourself up about. How did you handle this one?
Kath: Well, I didn't bother calling the police for this one. I left a note on the car with my contact details, and when I got home I called Budget Direct, lodged a claim and paid the excess. The other person emailed me, and I passed on the claim number. That was it.
Captain FI: That was it?
Kath: That was it. I got an email from her about a fortnight later telling me her car was fixed, and so I never worried about it again. I didn't really care. I was pregnant and had other things to worry about.
Captain FI: What about your car?
Kath: Oh yeah it was fine. I was driving our company Hilux so there wasn't even a scratch on it.
Captain FI: OK great – That's a really great attitude. No point worrying about things you can't control. So your experience with Budget Direct both times has been positive?
Kath: Yep, both times have been positive.
Captain FI: Would you recommend Budget Direct to anyone else looking for car insurance?
Kath: Not really, uhh… I mean. Yea. Sure, if it works for you. I'm not the type of person to offer finance or insurance advice. Everyone's situation is different and you should just shop around for the best policy. You do you girl!
Captain FI: Ok hang on, that's a little confusing. So would you take out a policy with Budget Direct again?
Kath: Yes because they are consistently the lowest price policy for me.
Captain FI: Ok I think I understand. Awesome, no brand loyalty here, just a very savvy consumer! Thanks for your time Kath!
Kath: No worries.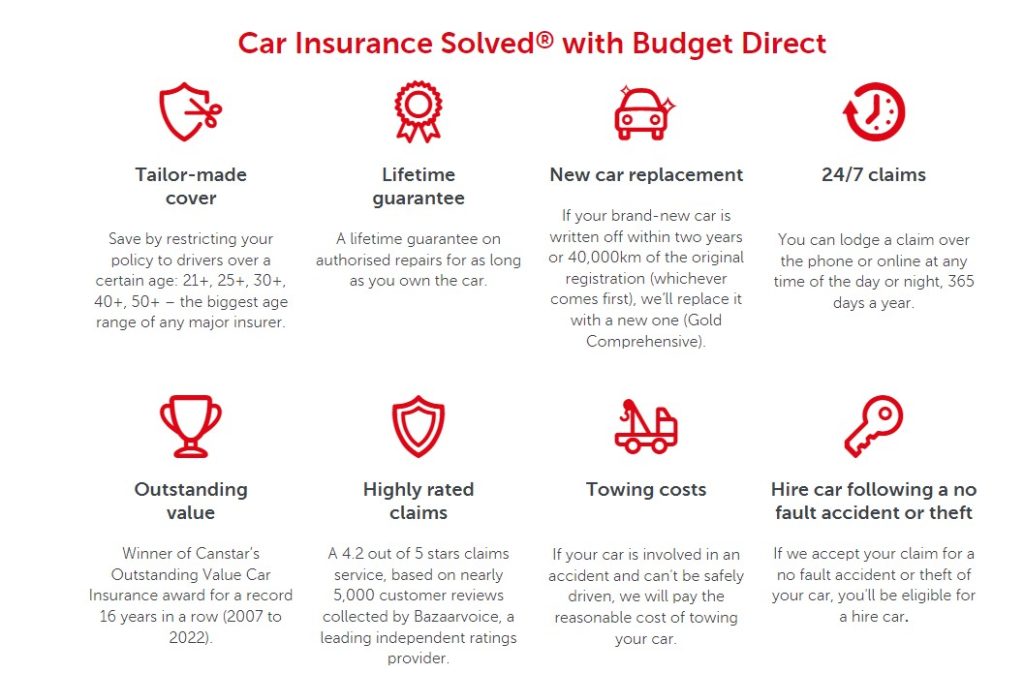 Summary
So that's it guys and girls, a bit of an article about why I choose Budget Direct for third party insurance on my car. It's a good, no-frills product, it's exceptional value car insurance, and I think suits anyone who is on the path to Financial Independence. Just do your own research, compare with other car insurance providers, and make sure you get a policy that's right for you, and suits your budget. I haven't had to claim myself, but chatting to Kath was reassuring that if I ever did need to make a claim, it would all be handled with a minimum of stress.
If you want to check it out, you can usually get an online quote1 which takes about half an hour to sort out, and they sometimes offer a discount if you take out your policy online (so they don't have to pay their call center people) and ultimately keep their overheads low, to provide the best price.
I have previously written an article about the best auto car insurance, which has a lot of great tips if you are looking for more information, which you can find here.
Reference List:
Financial Disclaimer
Financial Disclaimer: CaptainFI is NOT a financial advisor and does not hold an AFSL. This is not financial Advice!
I am not a financial adviser and I do not hold an Australian Financial Services Licence (AFSL). In this article, I am giving you factual, balanced information without judgment or bias, to the best of my ability. I am not giving you any general or personal financial advice about what you should do with your investments. Just because I do something with my money (or use a particular service or platform) doesn't mean it is automatically appropriate for your personal circumstances. I do not recommend nor endorse any financial or investment product, and my usage or opinion of any product should not be interpreted as an endorsement, advertisement, or intent to influence.
I can only provide factual information based on my journey to Financial Independence, and that is provided for general informational and entertainment purposes only. I make no guarantee about the performance of any product, and although I strive to keep the information accurate and updated as it changes, I make no guarantee about the correctness of reviews or information posted.
Remember – you always need to do your own independent research and due diligence before making any transaction. This includes reading and analysing Product Disclosure Statements, Terms and Conditions, Service Arrangement and Fee Structures. It is always smart to compare products and discuss them, but ultimately you need to take responsibility for your use of any particular product and make sure it suits your personal circumstances. If you need help and would like to obtain personal financial advice about which investment options or platforms may be right for you, please talk to a licensed financial adviser or AFSL holder – you can take the first steps to find a financial advisor by reading this interview, or by visiting the ASIC financial adviser register7 and searching in your area.
Captain FI is a Retired Pilot who lives in Adelaide, South Australia. He is passionate about Financial Independence and writes about Personal Finance and his journey to reach FI at 29, allowing him to retire at 30.